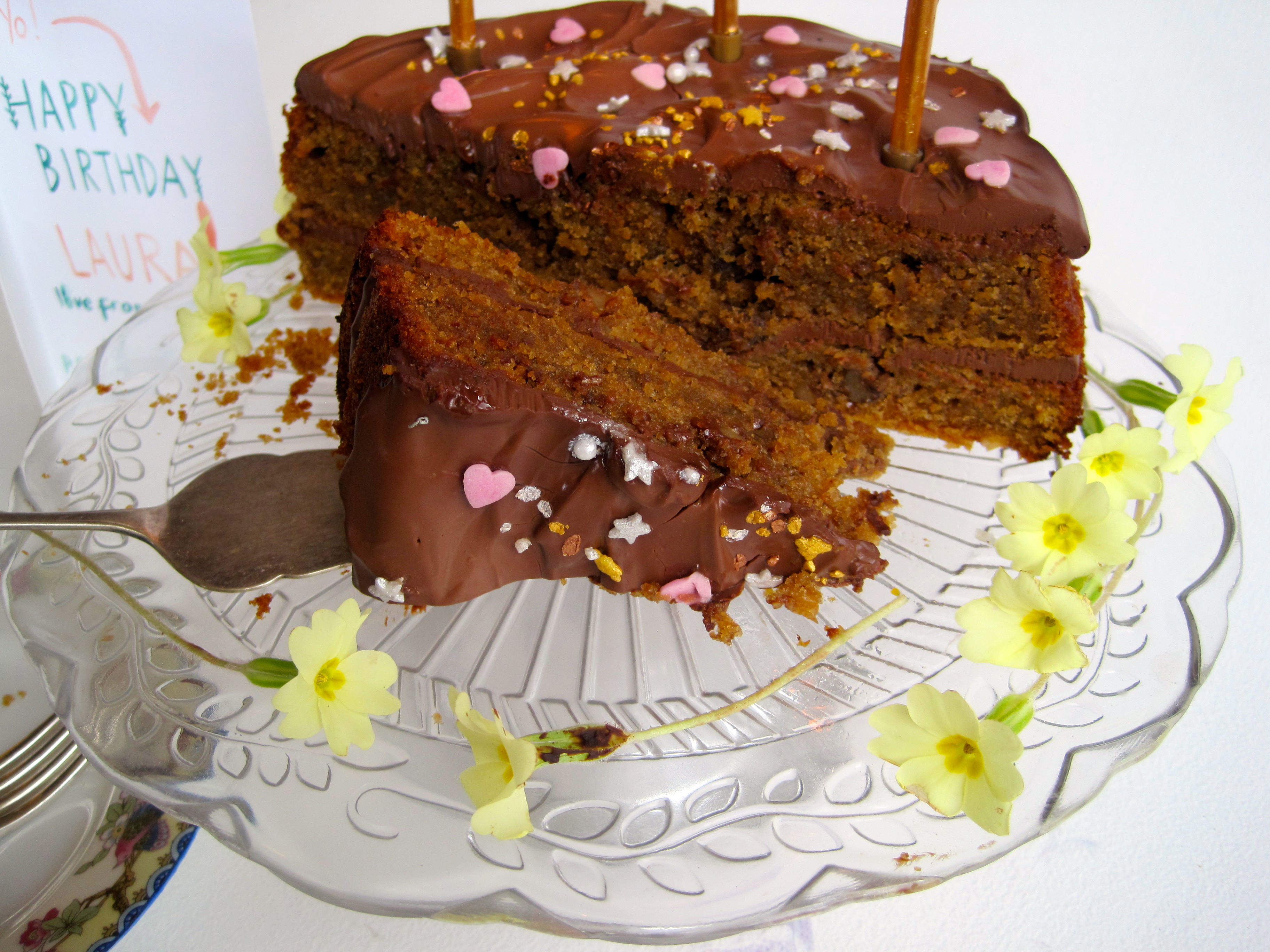 Coffee cake is Laura's favourite and as it was her birthday last week, Helen devised this spectacular tasting (and looking) coffee cake for the occasion. Yes, it definitely has more agave / fructose than we might normally use, but we all need a little extra sweetness on our birthdays! A proper coffee hit and a cake that is entirely undetectable as gluten free – that's something to celebrate!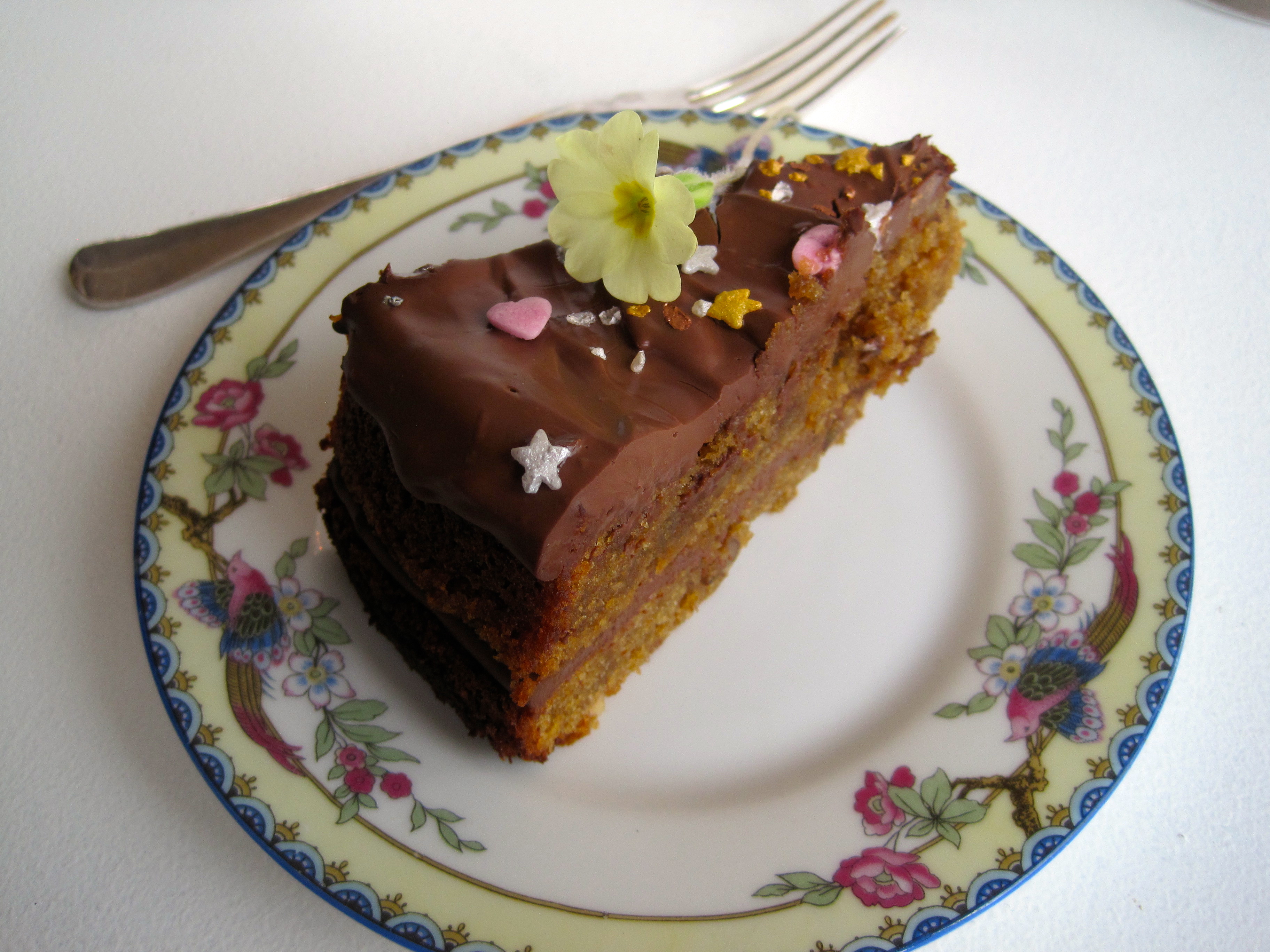 Cake mix
225 g gluten free self raising flour
2 tsp baking powder
225 g rapeseed or light olive oil
200 g mixture of fructose and agave nectar
2 heaped tsp instant coffee granules dissolved in 2 tsp boiling water
75 ml almond milk or soya milk
2 eggs separated
50 g chopped walnuts ( optional)
Icing
100 g dark chocolate 70 % cocoa solids
150 ml soya cream
1 heaped tsp instant coffee granules dissolved in 1 tsp boiling water
1 tsp grated lemon rind
1. Preheat oven to 180c. Line the bottom of two 20 cm cake tins, and grease the sides with oil.
2. Sift the flour and baking powder into a large bowl. Beat in the agave,  fructose, oil, egg yolks, coffee and milk, then stir in the walnuts if using.
3. In a second bowl whisk egg whites to soft peaks. Stir a spoonful of whites into the cake mix and then gently fold in the rest.
4. Divide the mixture between the two tins and bake for 15 – 20 mins. Check the cakes as they're cooking – they should be risen, golden and set and spring back when lightly touched in the middle. A skewer inserted in the middles should come out clean. Return to the oven if not yet ready & cover with tin foil to protect the edges if they are browning too fast.
5. Cool for a few minutes and then turn out the cakes on a wire rack to cool completely.
6. While the cake is cooking make the icing by melting the chocolate in a bowl over hot water. Stir in the coffee mix and soya cream to make a light creamy icing. Chill in the fridge – it will thicken enough to spread by the time the cakes are cool.
7. Once the cakes are cool, spread half the icing on one sponge and then put the other sponge on top. Spread the rest of the icing on top and decorate as you wish.