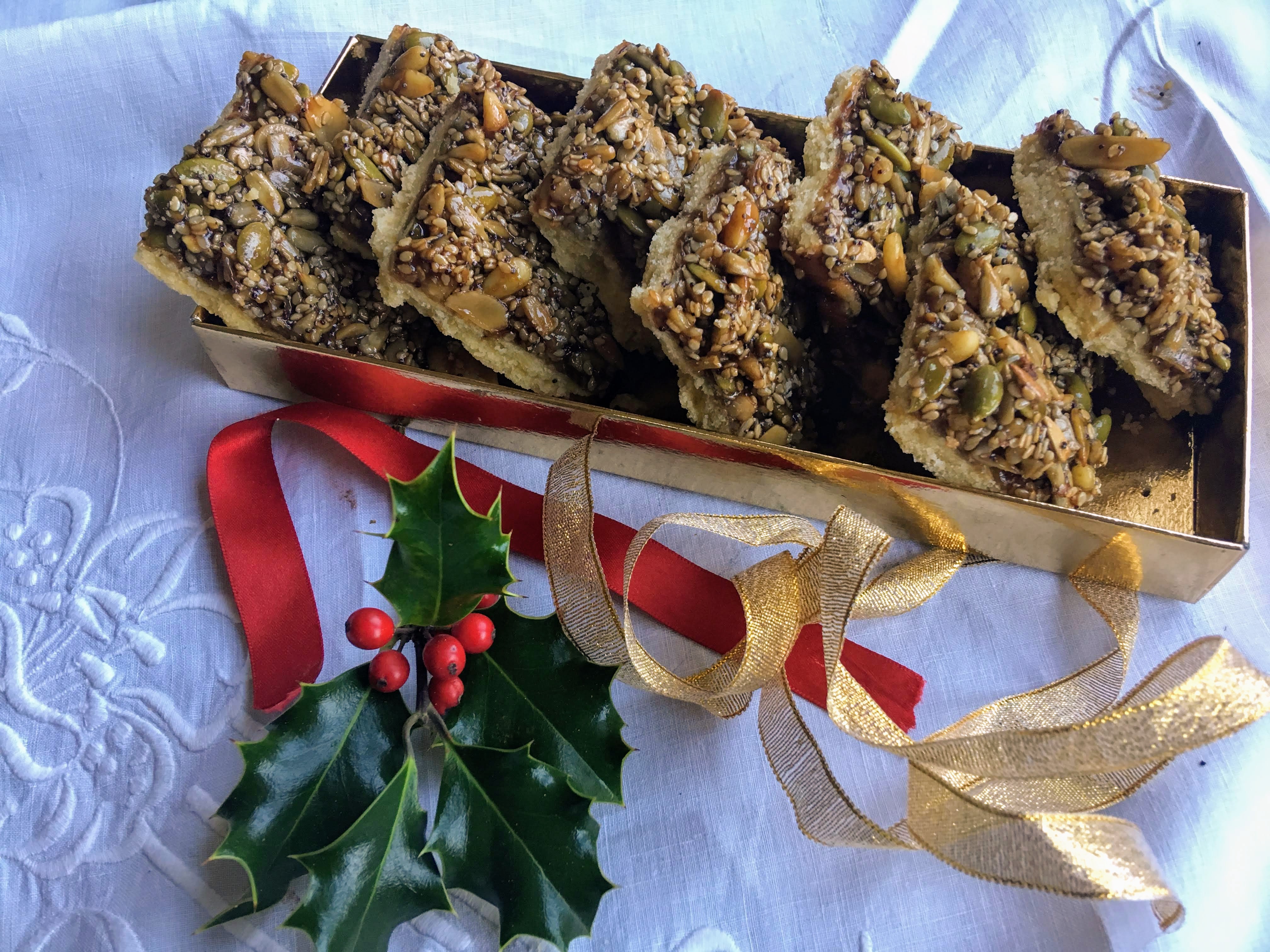 This is about as close to gluten free vegan millionaire shortbread as you're ever going to get! It's divine! Crunchy nuts and seeds in a caramelly sauce on top of a delicious shortbread base. The combination is made in heaven and we really think it's worth making this one for the festive season. A box of this would make a lovely present for a gluten free friend.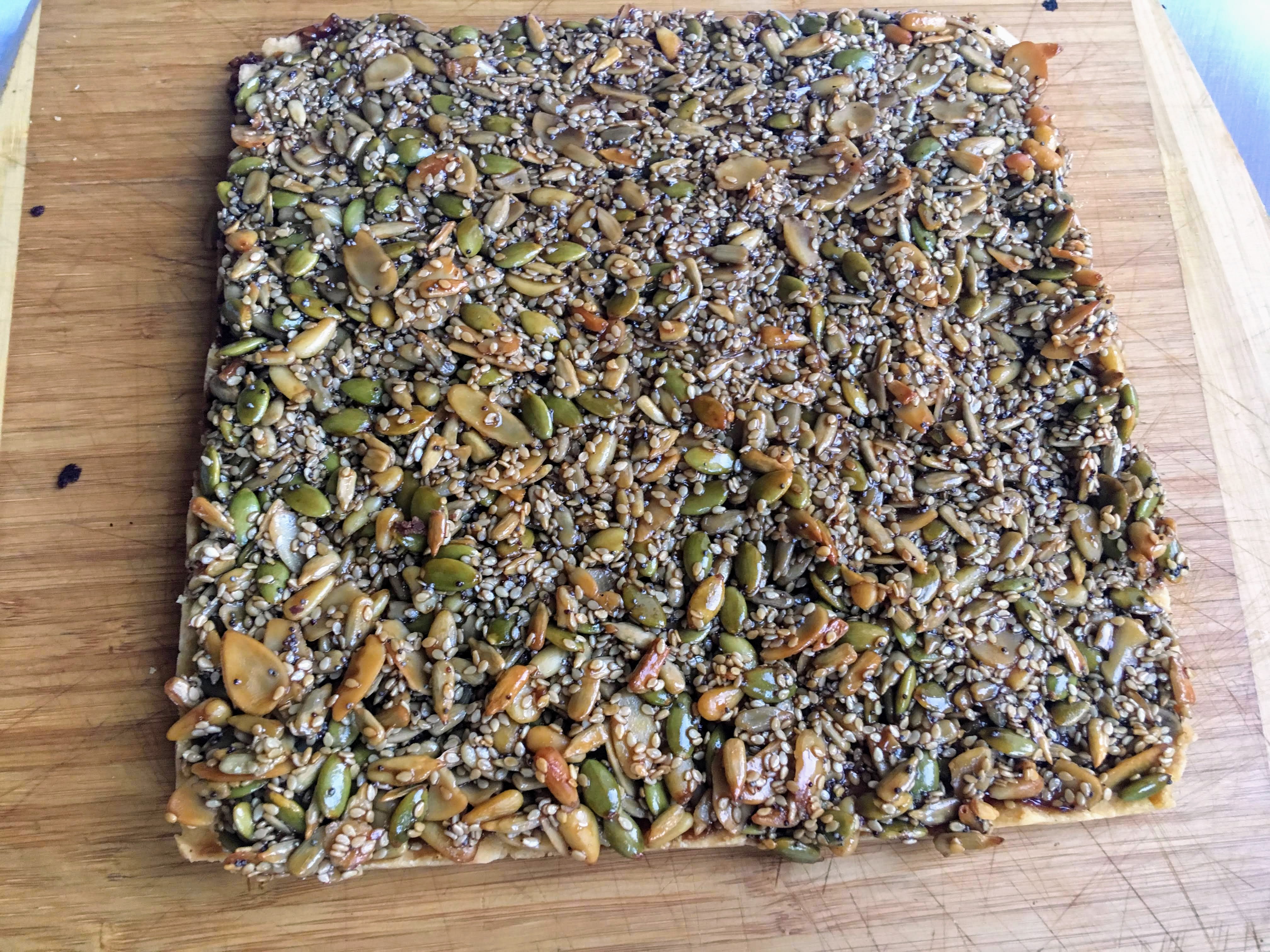 Shortbread base
125 g gluten free plain flour
75 g ground almonds
100 g vegan margarine
Topping
180 g – mix of pumpkin seeds, sesame seeds,  sunflower seeds, pine nuts, flaked almonds
75 g vegan margarine
50 g maple syrup
3 tblsp honey
1 tblsp soya cream
1. Set the oven at 180°c.  First make pastry by rubbing margarine into the flour and ground almonds. Press into a 23 cm square cake tin lined with silicone paper. Prick the top with a fork and bake for 10 – 15 minutes until pale golden. Remove from the oven and leave to cool while you make the topping.
2. Put all the topping ingredients except the soya cream into a small saucepan and bring to the boil and bubble for about 3 minutes until turning golden. Add the soya cream and cook for 30 seconds more. Pour the mixture onto the cooled shortbread base and spread out to cover.
3. Return to the oven and bake for around 10 minutes until golden brown. Leave to cool in the tin, then lift out using the baking paper and cut into squares.