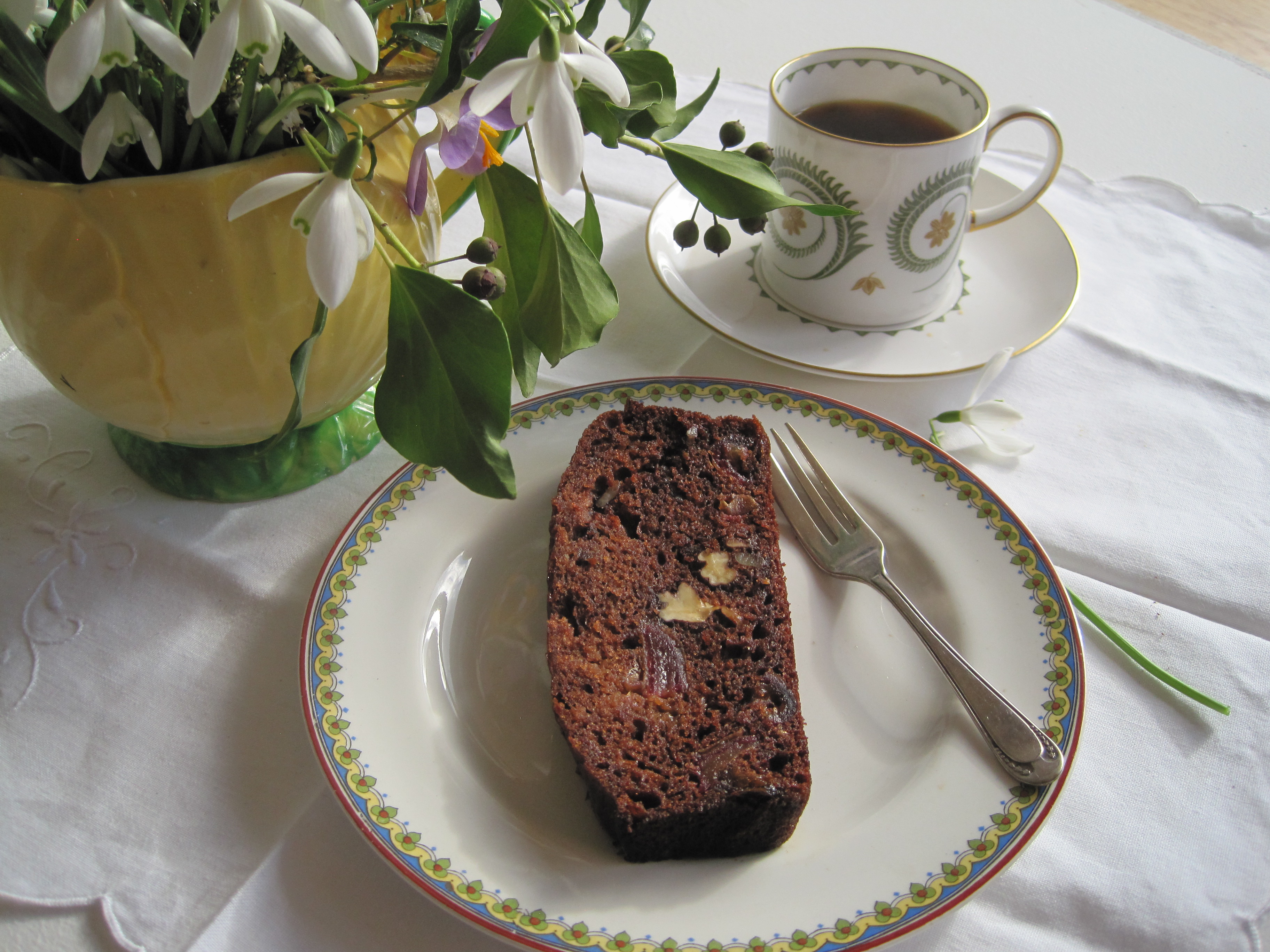 This cake is very healthy as a large proportion of it is made with pumpkin. We love this with a wee cup of coffee in the morning. It retains its moist texture for a few days (if it lasts that long) and is very melty.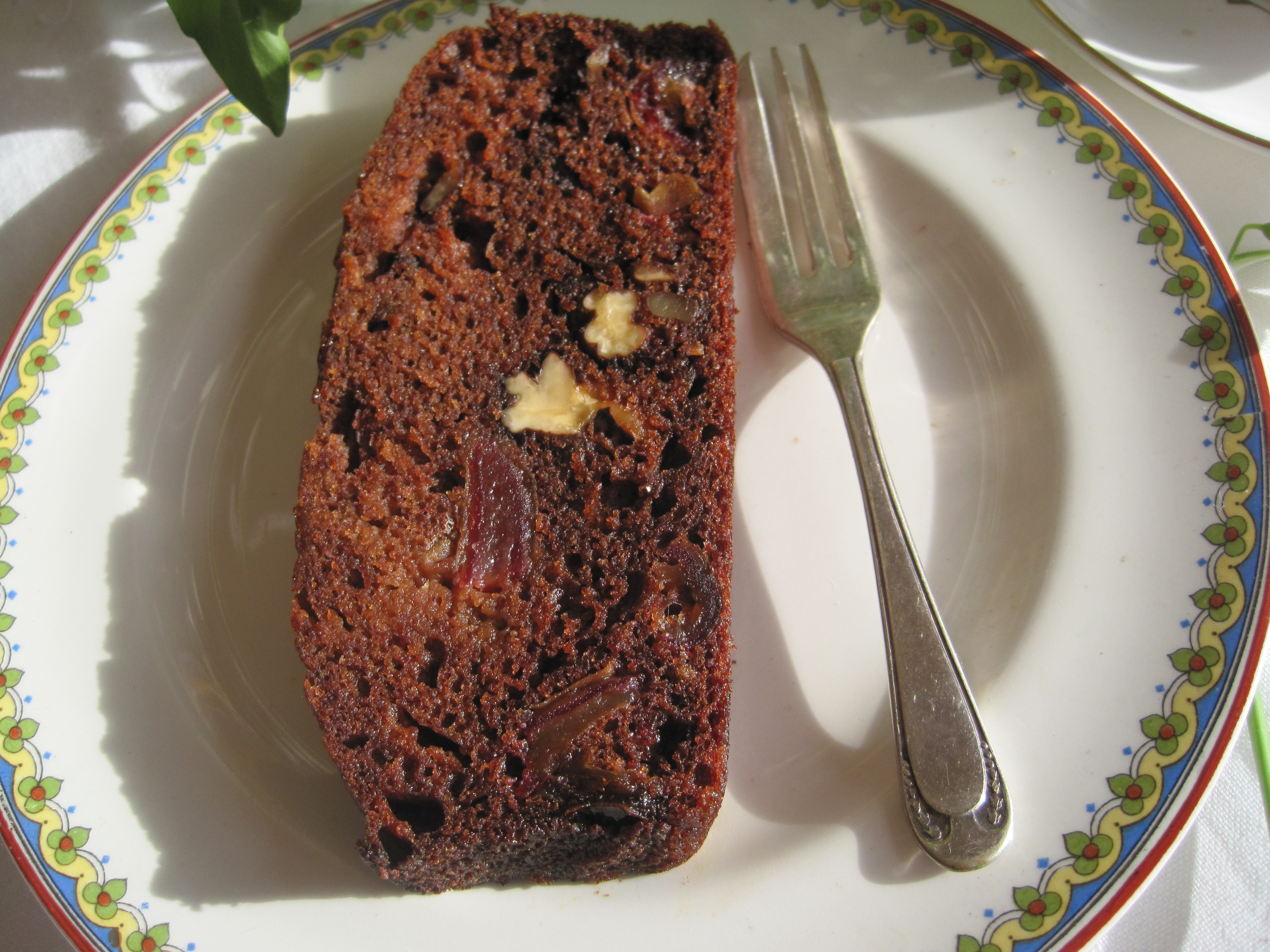 220g cooked and liquidized pumpkin
200g gluten free plain flour
1tsp baking powder
1 tsp bicarbonate of soda
1 tsp ground cinnamon
1 tsp ground cloves
1/2 tsp ground ginger
2 eggs
170g date syrup
30g fructose sugar
100ml rapeseed oil
70g chopped dates
70g walnuts
1 heaped tblsp honey
4 tablespoons orange juice
1.Line a loaf tin with parchment and butter or oil the sides. Preheat the oven to 180 c.
2. Into a large bowl, sift the flour, bicarbonate, baking powder and spices.
3. In a 2nd bowl, mix together the pumpkin, eggs, date syrup, fructose and oil. Combine this with the dry ingredients, before folding in the dates and walnuts.
4. Pour into the prepared tin and cook in the oven for 45-50 minutes until the cake is risen and a skewer comes out fairly clean. Leave in the tin
5. In a small pan and over a high heat, cook the honey and orange juice until the reach a boil. Prick the cake all over with a skewer and pour over the juice and honey mixture. Remove the cake from the tin when cool enough to move.