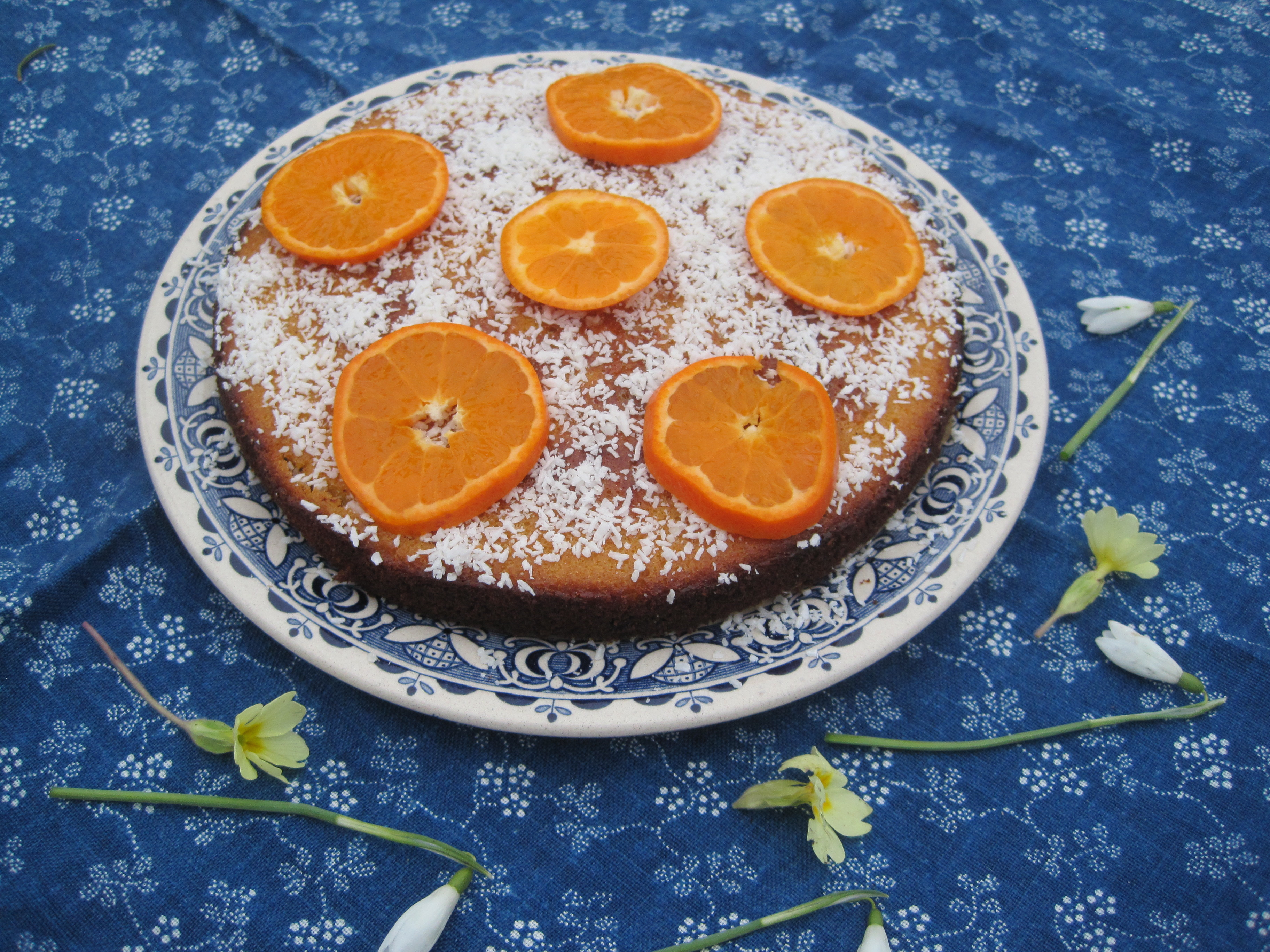 At this time of year it feels like the Spring birthdays and celebrations are in full swing but that the season is yet to catch up with us! There's so little growing in the ground that we go back to the store cupboard for ideas – like this easy chocolate orange cake. It's quick to whip up from some store cupboard ingredients and a juicy orange. We enjoyed this as a Mother's Day cake but it's perfect for a weekend treat for the family or with a coffee in the afternoon! We can never have enough cake, obviously, and this classic combination works really beautifully.
1 orange (zest and juice)
150 g vegan margarine or butter
110 g agave syrup
3 eggs
60 g gluten free self raising flour
90 g ground almonds
1 tsp baking powder
1 tsp vanilla extract
50 g dark chocolate, chopped into small chips
30 g dessicated coconut (optional to decorate)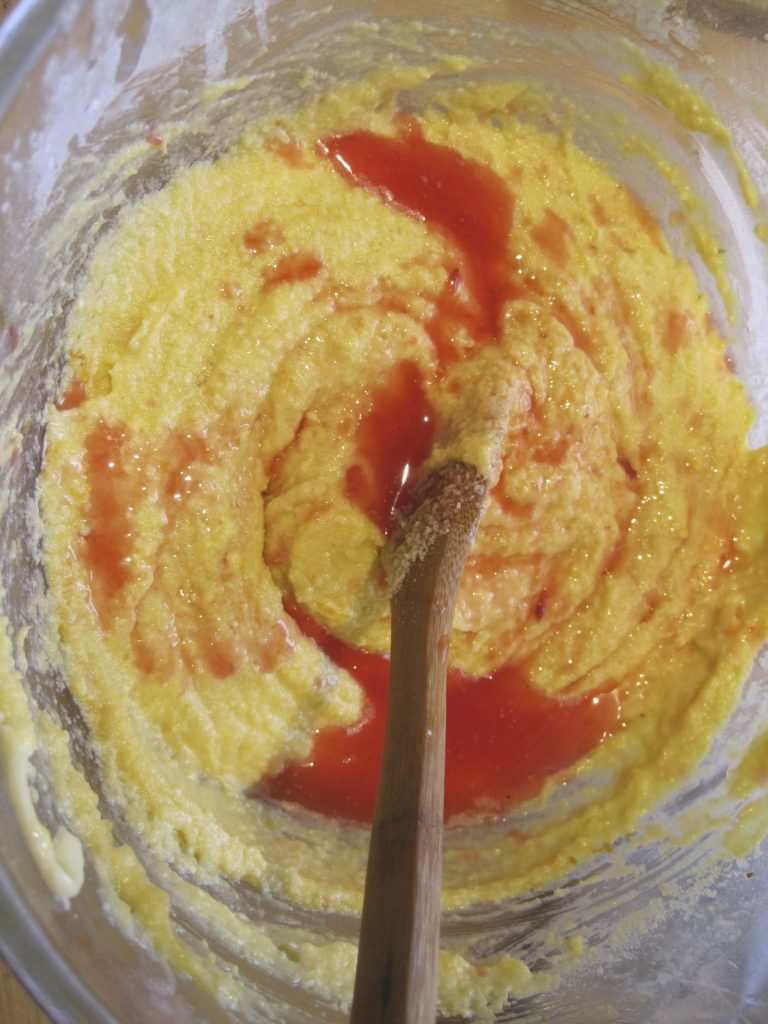 1. Zest the orange (make sure you give it a good wash in hot water first). Preheat the oven to 180°c. Prepare a 20 cm cake tin with a circle of parchment in the bottom and grease the sides.
2. Beat together the margarine with the agave syrup and orange zest in a large bowl.
3. Add the flour and eggs at the same time and beat into the margarine. Add the ground almonds, baking powder, vanilla and a good squeeze of the orange juice (about a tablespoon or 2 – eat the rest!)
4. Stir in the chocolate chips and pour the mixture into the prepared tin. Smooth the top and bake in the oven for 25-30 minutes until a skewer comes out clean and the cake is golden.  Leave to cool on a wire rack before removing from the tin. Decorate the top with dessicated coconut if you like.