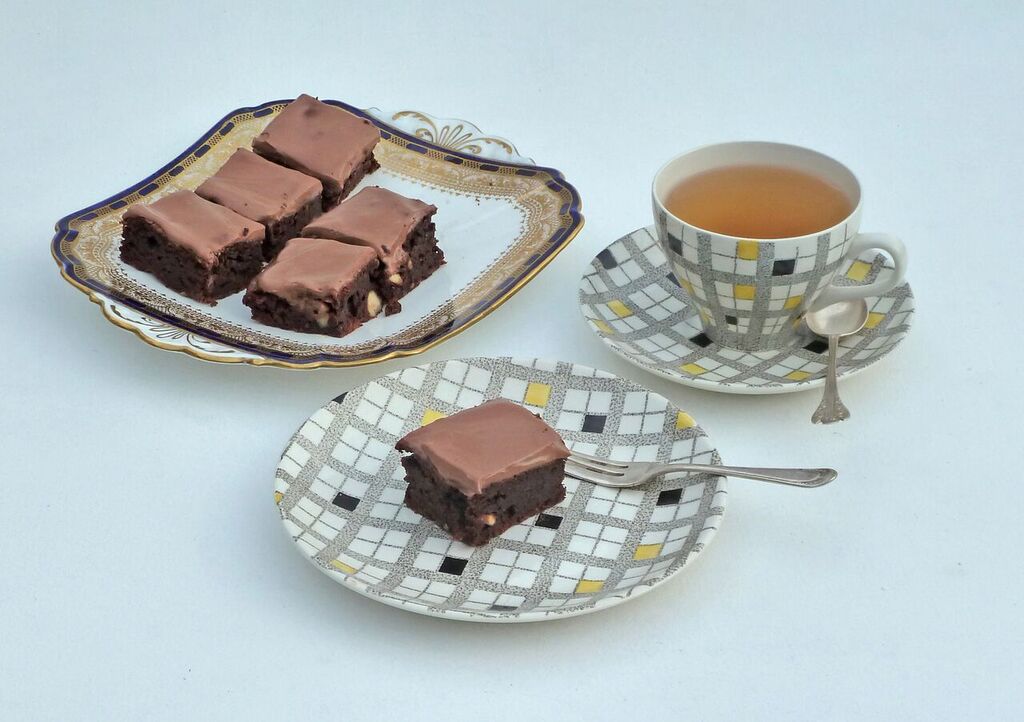 Gluten free, sugar free, dairy free and delicious! Who doesn't like a chocolate brownie? This version has a major advantage of being healthy too. The icing is a nice addition but they're also great without. You could also make leave these as a fudgey chocolate cake!
100 g dark chocolate, 70 % cocoa solids
100 g agave nectar
100 g coconut oil
2 tbsp unsweetened cocoa powder
3 eggs separated
1 tsp vanilla extract
40 g hazelnuts or walnuts
20 g gluten free plain flour
Optional icing
50 g dark chocolate, melted
50 – 100 g soya cream
1. Heat the oven to 180c. Line a 20 cm square or rectangular tin with baking parchment.
2. Begin by melting the chocolate and coconut oil in a saucepan over a gentle heat. Once melted, add cocoa and vanilla and stir to combine.
3. Whisk the egg whites until stiff. In a separate bowl whisk egg yolks and agave until thick and creamy and the whisk leaves a trail in the mix when lifted. This is easiest with an electric whisk, but not impossible by hand!
4. Add the chocolate mix to the egg yolks and stir together, then carefully fold in the flour and egg whites.
5. Pour the mix into the lined tin and bake for around 15 mins until just set – it can still be a bit squidgy  in the middle. Leave to cool.
They are nice as they are but …
6. To make the icing combine the melted chocolate and soya cream to make a light ganache and spread on the cooled brownies. Leave a while to set, if you can, and cut into squares.
Note :: they actually taste better the next day so try and keep some for later!