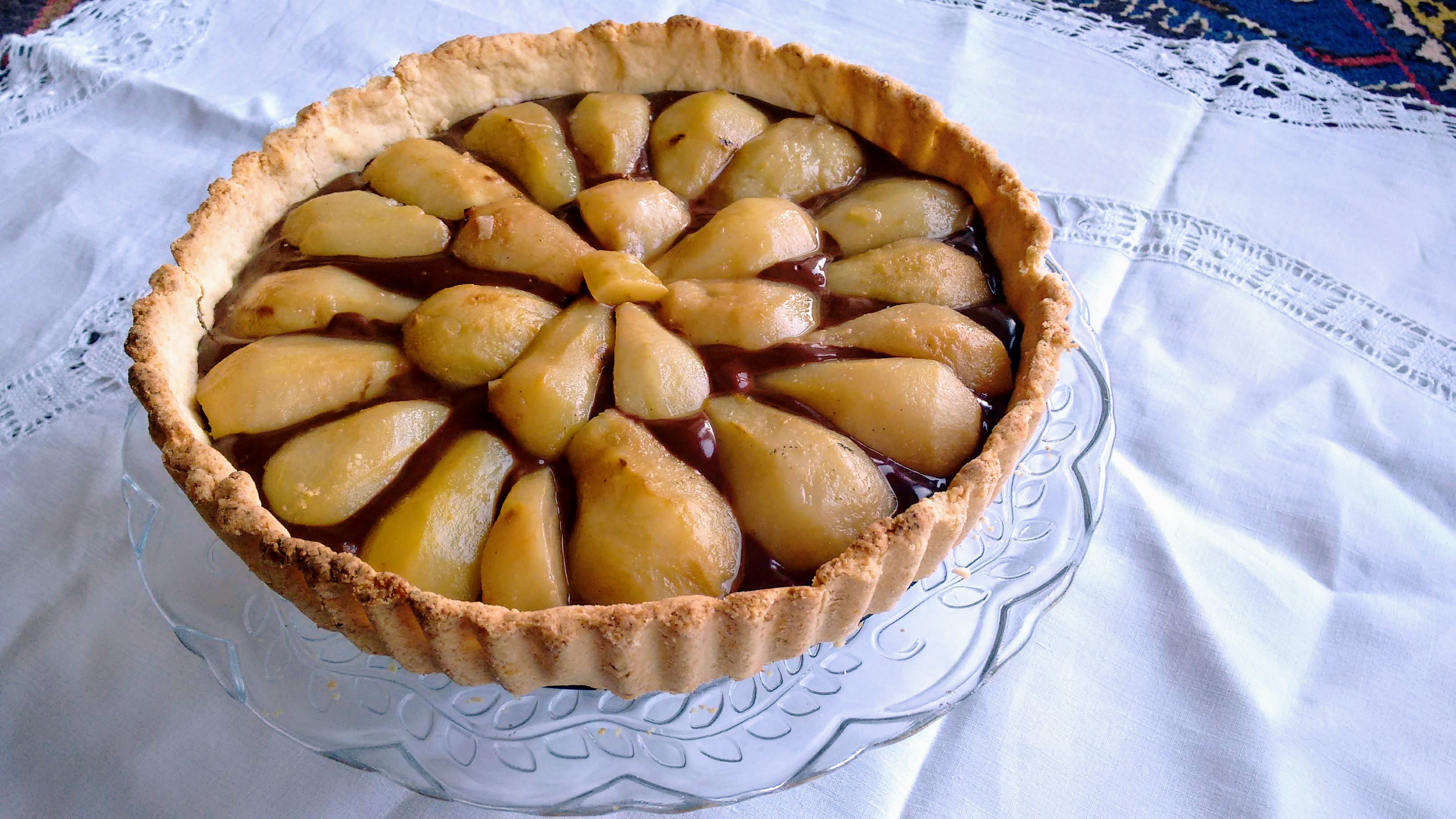 Buttery pears are exactly what we want to eat at this time of year – sweet, juicy and perfectly matched to chocolate's rich deep flavours. The two combine beautifully in this tart which we think makes a pretty perfect end to dinner. Chilling the pastry for a little while before you roll it out helps to stop it falling apart so we recommend you do this. This has the advantage of being gluten free and vegan but you would never know! 
100 g ground almonds
100 g gluten free self raising flour
Heaped teaspoon chopped fresh thyme leaves
100 g vegan margarine
150 g dark chocolate
150 g coconut cream
8 pears, cut into thirds and cooked in the oven with the juice of a lemon in a heat proof dish at 180 until just tender (cover with tinfoil).
1. Start by making the pastry, mix the ingredients together in a bowl, bringing together in a bowl and then wrap in clingfilm and leave in the fridge for at least 15 minutes. Roll out and fit into the tin.
2. Fill the empty pastry case with a piece of baking paper and baking beans and bake the pastry blind at 180°c for about 20 minutes until it's just golden and no more. Remove from the oven and allow to cool.
3. Melt the chocolate and add the coconut cream, stir together and then pour into the pastry case. Add the pears. Ready to serve!