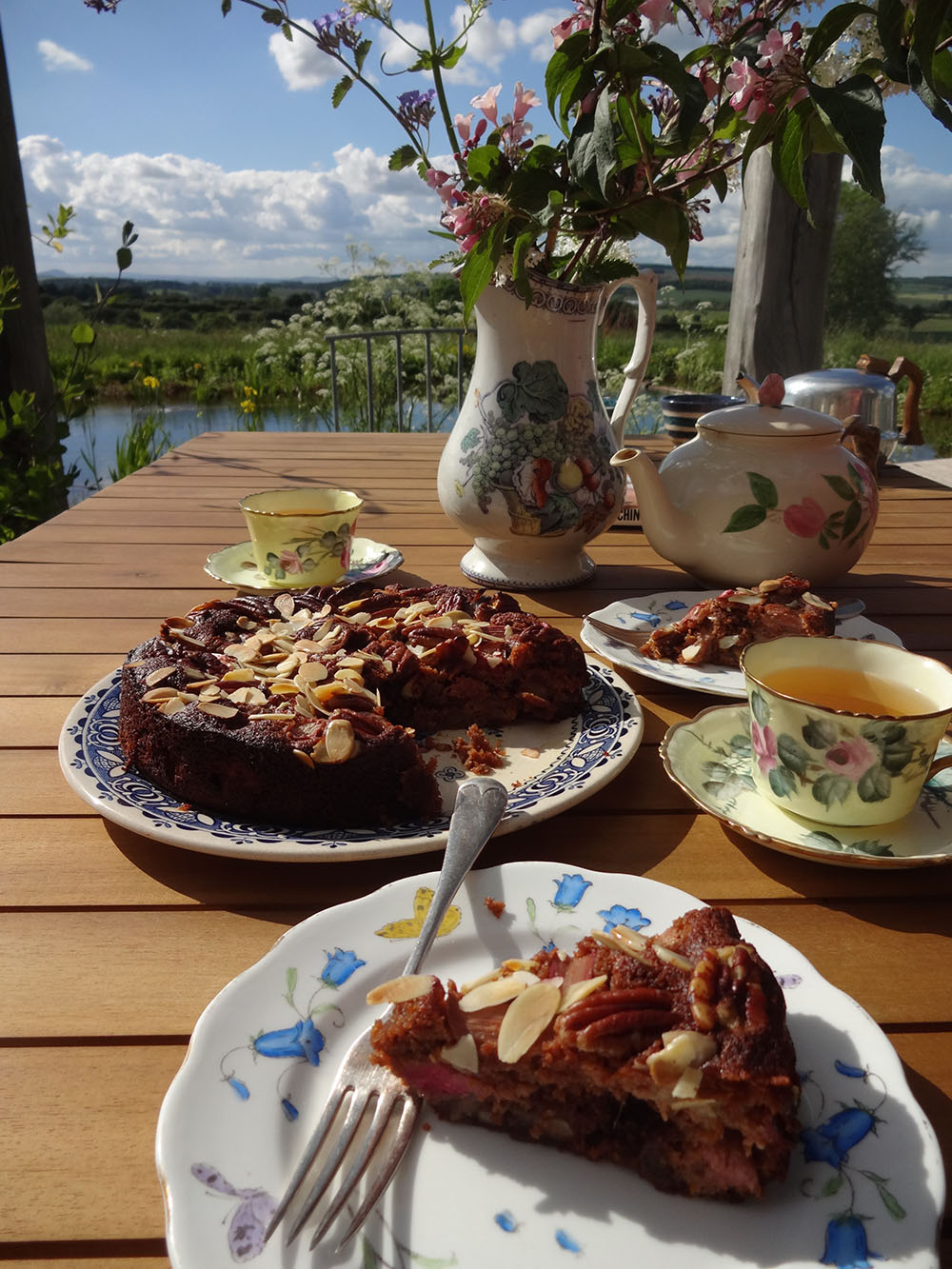 Our rhubarb is nearly over for this year alas, so Helen came up with this delicious cake to make the most of it before the rhubarb patch gets a well-earned rest! If you're a bit dubious about rhubarb, don't be put off! The rhubarb isn't too acidic here and gives the cake a pleasing fruity tasty, balanced out by the nuts, spices and ginger.
300g rhubarb
125g coconut oil
125g date syrup
25 g agave nectar
2 eggs
75g gluten free self raising flour
75g ground almonds
1 tsp baking powder
Grated rind of 1 orange
1 tsp ground ginger
1 tsp ground cinnamon
100g dates, chopped
2 knobs stem ginger, chopped
Handful of pecan nuts
Handful flaked almonds
Preheat oven to 180 c
Chop rhubarb into smallish pieces. Cream together the coconut oil, date syrup and agave and beat in the eggs. Add the flour, ground almonds, baking powder, orange rind, ginger and cinnamon. Fold in the dates, ginger and two thirds of the rhubarb. Turn into a lined springform baking tin and top with remaining rhubarb and sprinkle over the nuts. Bake for 30 – 40 mins until a skewer inserted comes out clean.
You might need to protect the top with a sheet of tin foil towards the end to prevent burning. Leave to cool in the tin for a while and then release and cool. Nice served slightly warm as a pudding or cold with a cup of tea.