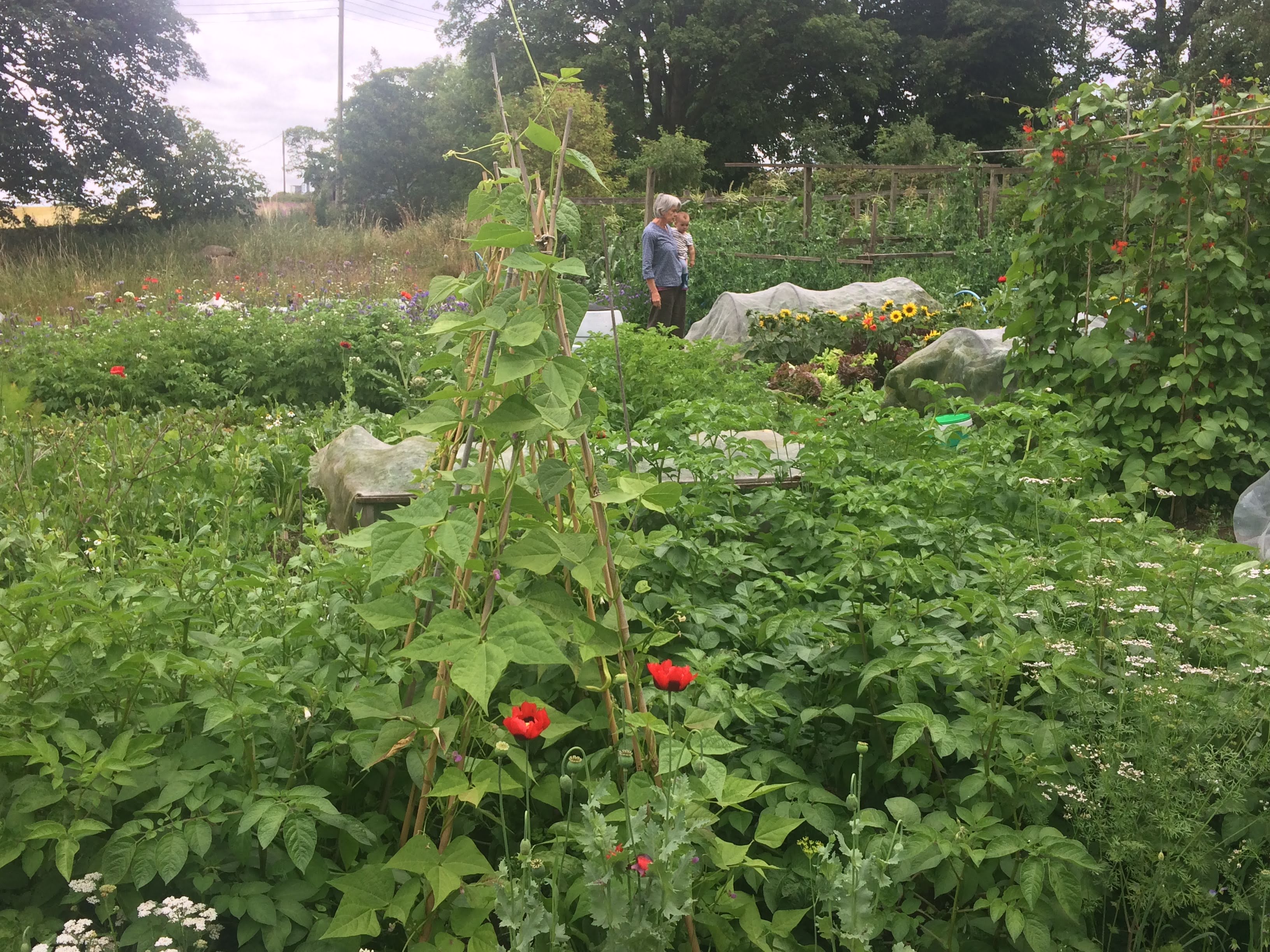 We really enjoy recipes that use a lot of garden ingredients – so here's one that celebrates the green veg available at this time of year, maintaining all that fresh vibrant colour in a delicious curry. Feel free to adjust the spicing to make it spicier or keep it fairly mild.  You can also use all the veg suggested or keep it simple with just a couple of different ingredients! Serve with lime segments and steamed basmati rice for a lovely Summer meal!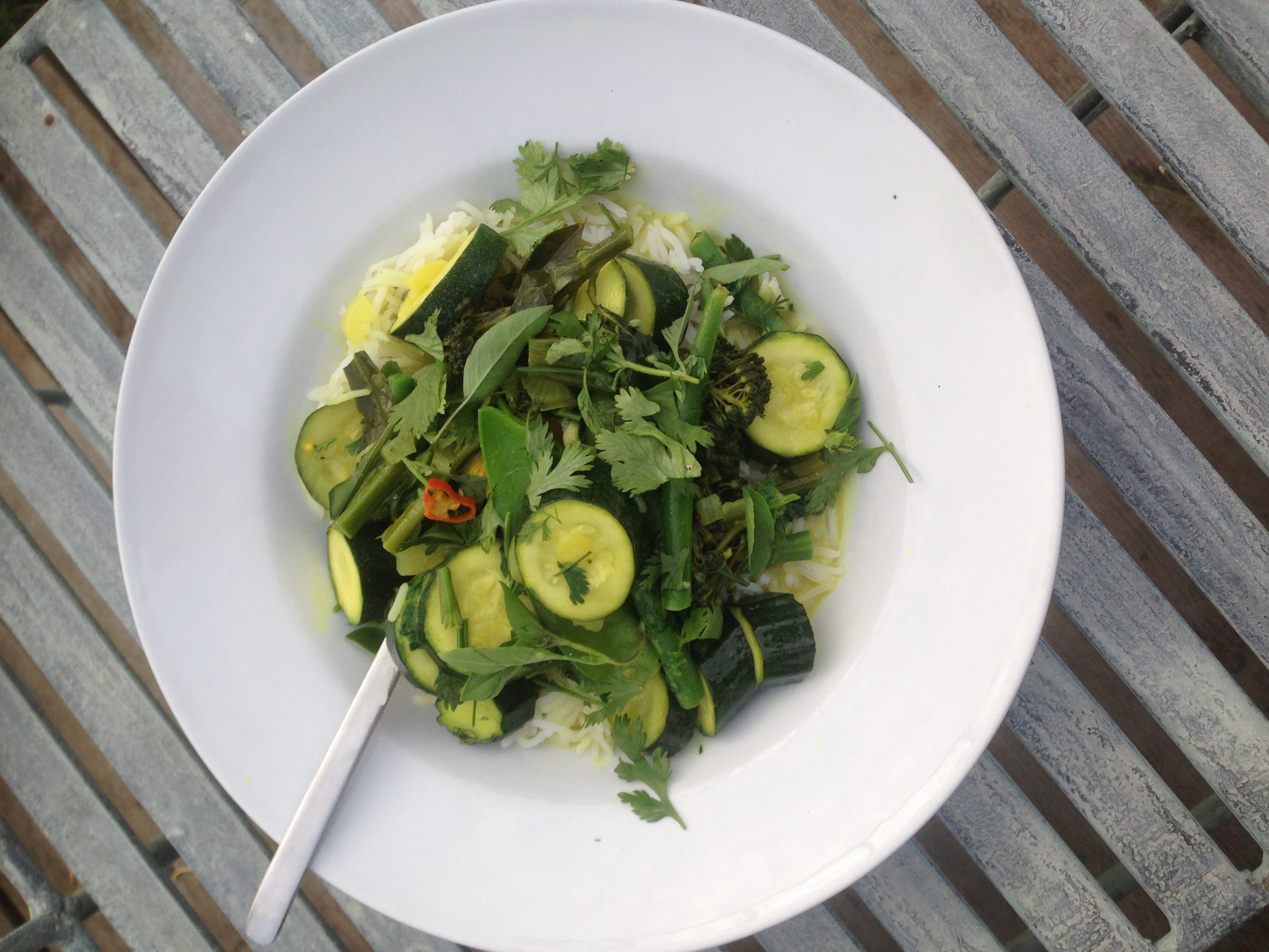 I onion
1 tsp black mustard seed
1 tsp cumin seed
1 tsp ground turmeric
1 tblspoon grated root ginger
1 medium hot chilli or more to taste
8 curry leaves
2 – 3 courgettes chopped
Bunch broccoli chopped into florets
Couple of handfuls peas and / or mangetout / or French beans
Handful of spinach
400 g tin coconut milk
Bunch fresh coriander leaves
Cayenne pepper (optional)
Lime segments to serve
1.Sauté the onion in some rapeseed oil until transparent, add the spices and chilli and stir fry gently for a minute or two. Add the courgettes and broccoli and stir together for a few minutes before adding the tin of coconut milk and curry leaves with some salt and pepper. Simmer gently until almost cooked but still crunchy, add the peas and mange tout and spinach. (or French beans are good too, lightly steamed first)
2.The peas and spinach just need a minute or two until just cooked and the rest of the veg should be cooked but still retaining some bite. Check the seasoning and add a little cayenne pepper if you want it hotter.
3.Serve with rice and a segment of lime.