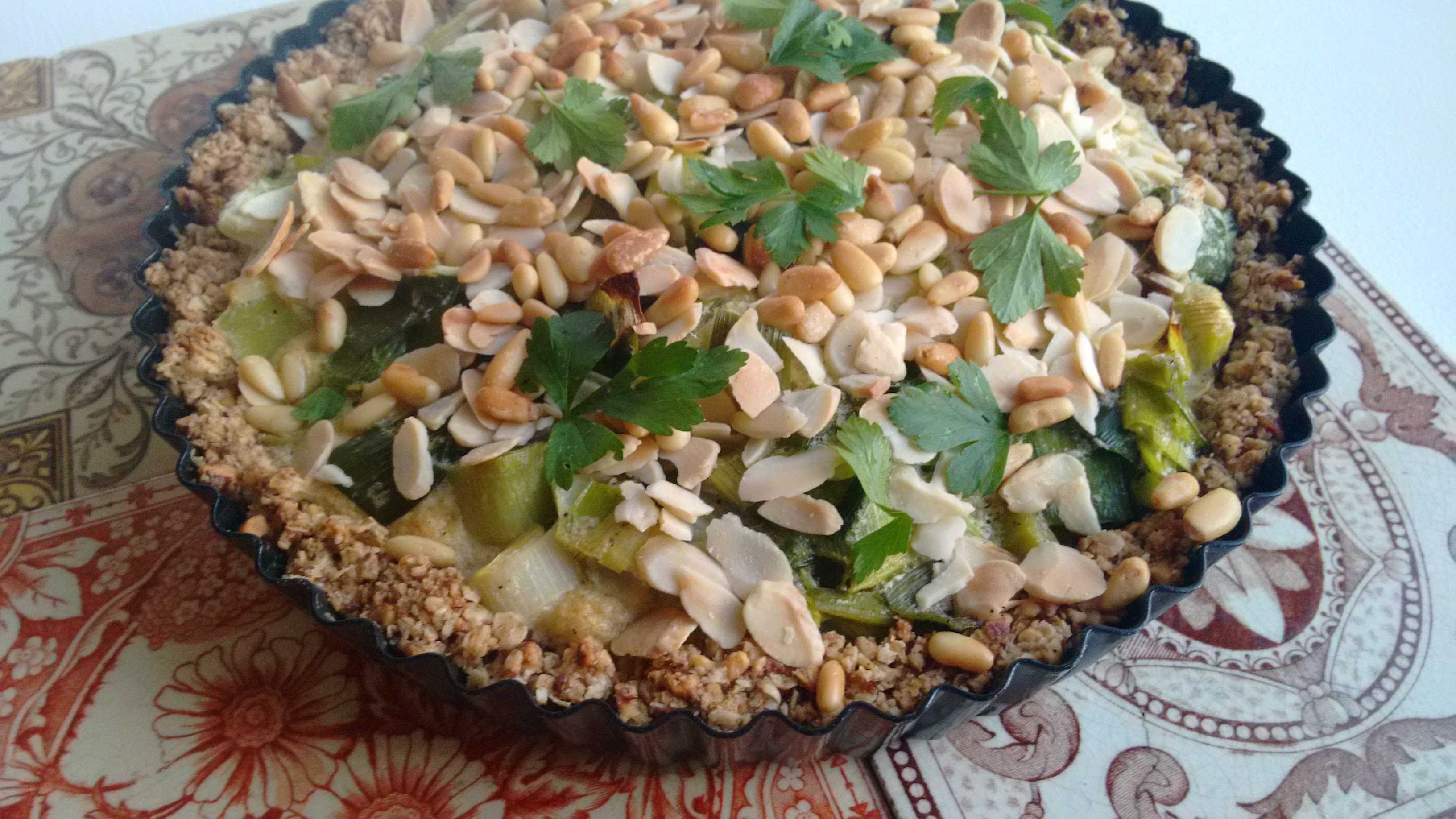 A crumbly oat pastry base tart topped with melting creamy leeks. We all need a good hearty meal for the weekend and whilst this takes a little time to prepare, it's well worth it. Serve with roast potatoes and a vibrant salad to please a crowd. 
For the croustade
60 g olive oil margarine
60 g extra Virgin Olive oil
125 g hazelnuts lightly toasted & roughly ground
50 g porridge oats
50 g buckwheat flour
25 g gluten free breadcrumbs or more oats or nuts
1 clove garlic crushed
1 tsp dried thyme, oregano or mixed herbs
Topping
4 leeks chopped into 2 cms lengths
125 g – 200 g soya cream
2 eggs separated (optional)
1 tsp Dijon mustard
Handful parsely
Handful pine nuts & or flaked almonds
1. Start with the croustade: Heat oven to 200 c.
2. Melt the oil and margarine in a small pan and mix in the dry ingredients with the garlic and herbs. Press into a greased 22 cm loose bottom baking tin so that there's an even layer on the base and up the sides.
3. Bake for around 10 minutes until lightly golden and crisp. It's going to be baked again so don't overdo the first baking but make sure the base is crisp. Let it cool while you make the filling. Reduce the oven temperature to 180c.
4. Roast the leeks on a baking tray with a little oil and a tablespoon of water until just cooked.
5. Put the leeks into a mixing bowl with 125 g soya cream.
6. If you're using eggs, separate them and add the yolks to the leeks along with the mustard, parsley and season with salt and black pepper. Whip the egg whites until stiff and fold into the leeks.
7. If you're not using eggs simply add a little more soya cream and mustard and seasoning to the leeks .
8. Fill the croustade with the leek mix and sprinkle over pine nuts or flaked almonds or both! Return the tart to the oven and bake for about 20 – 30 minutes until risen & golden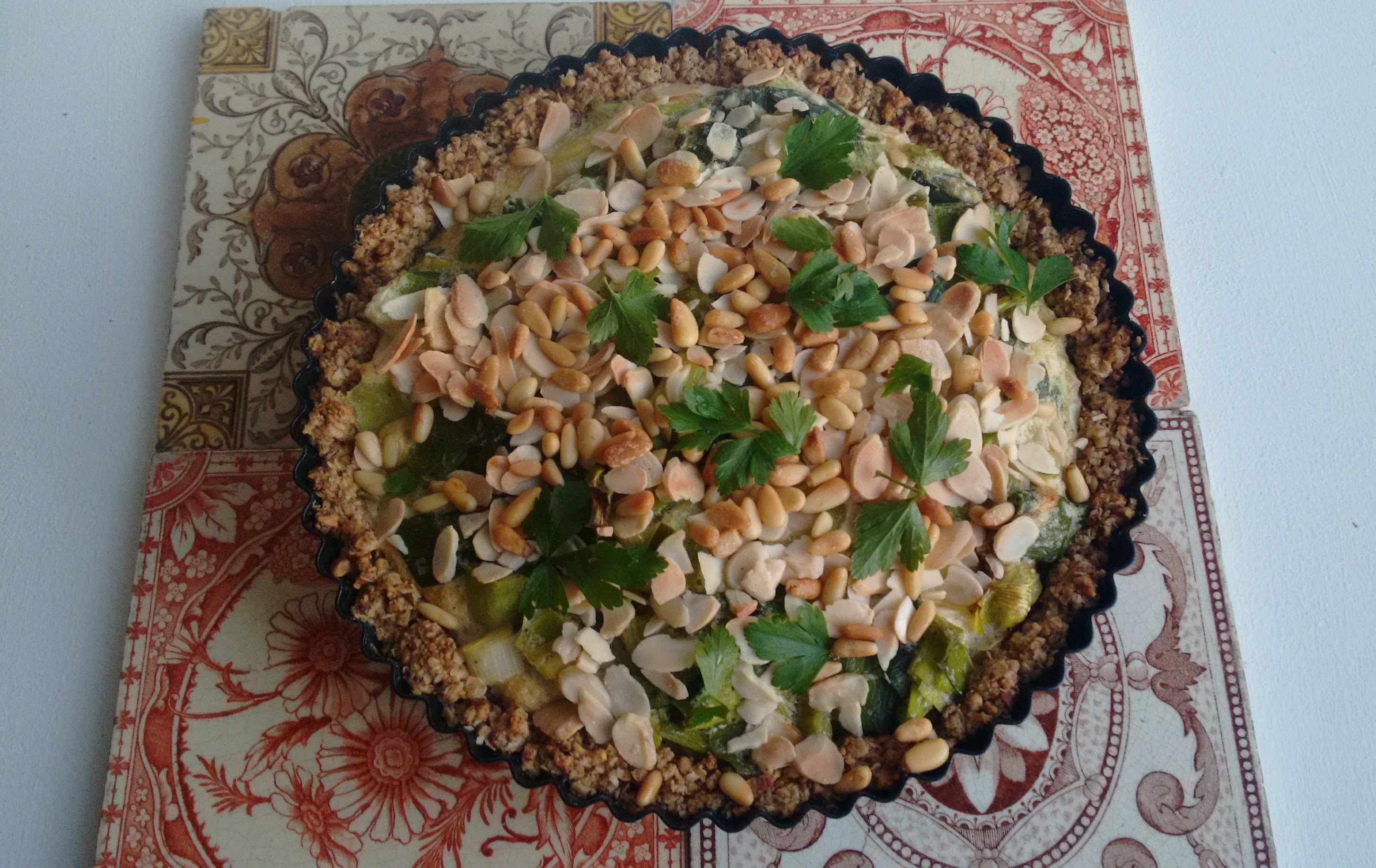 .