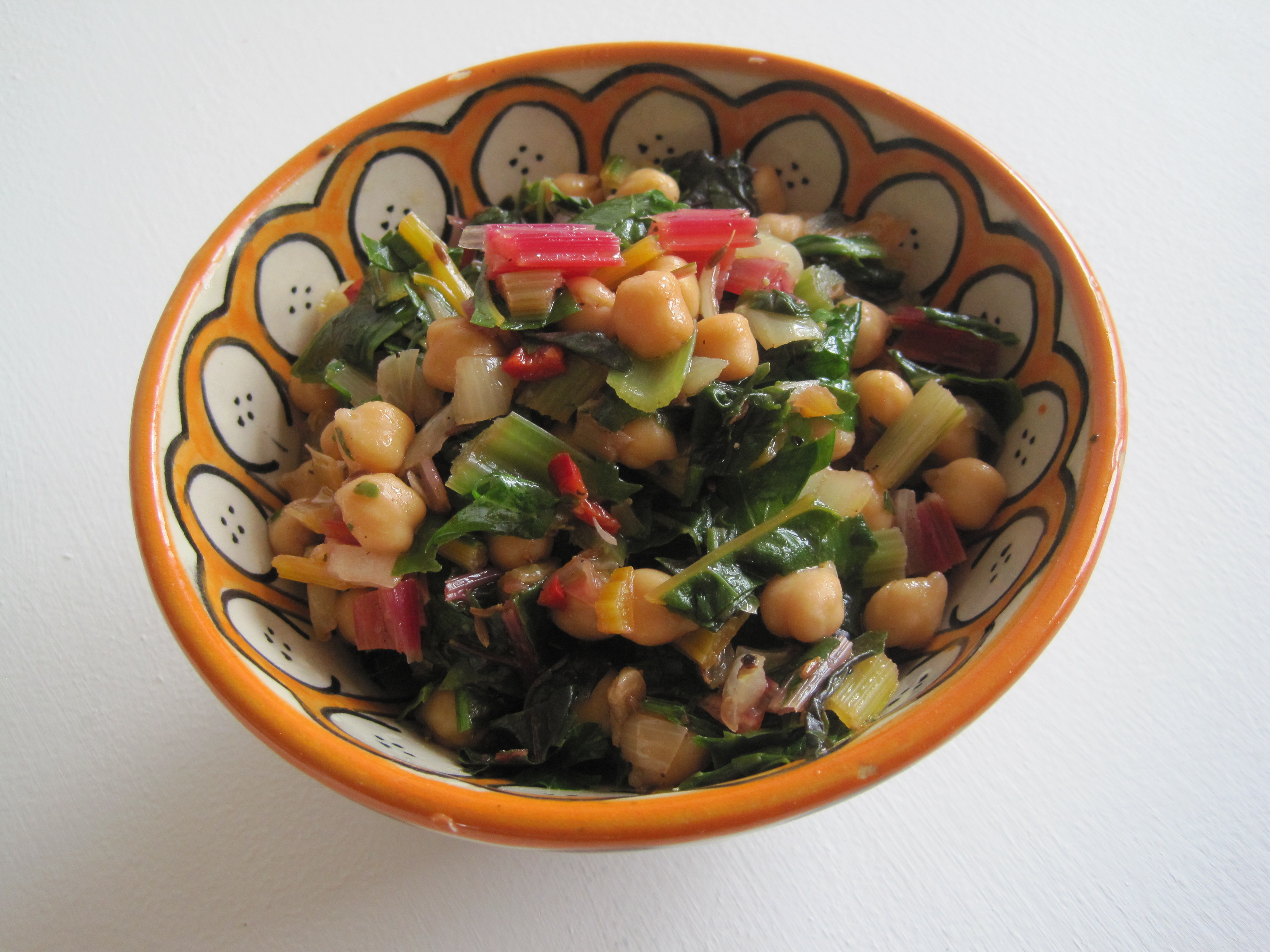 This is quite an earthy tapas dish, really lifted by a squeeze of fresh lemon juice. Chickpeas and chard are both extremely good for you – full of nutrients and protein. If you can't get chard, you could use spinach instead – it works just as well. Be sure not to overcook the greens to ensure you get a nice taste (it goes bitter if it's overdone) and preserve the maximum nutrients. Serve warm or at room temperature.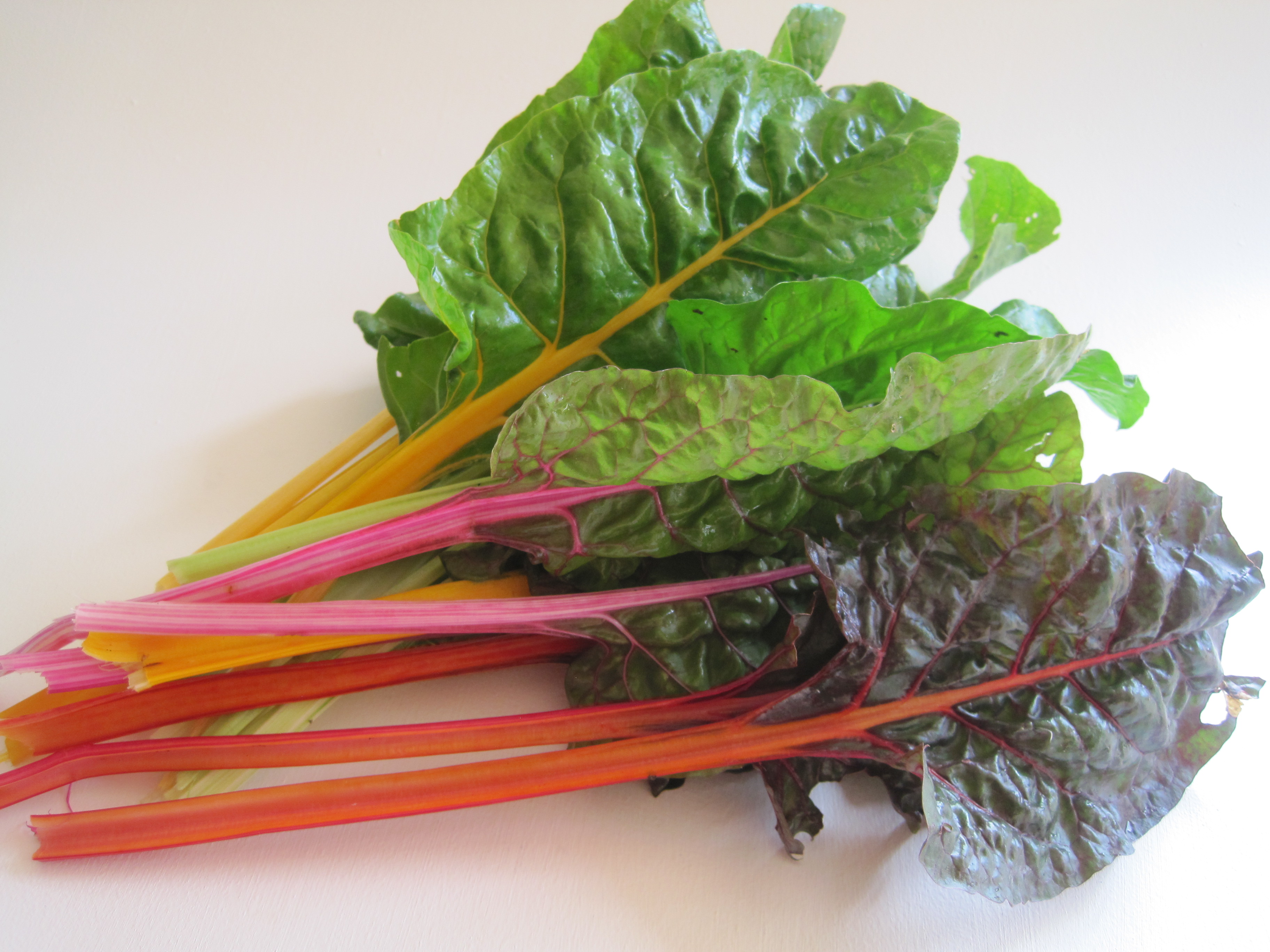 400 g cooked chickpeas
350 g swiss chard or fresh spinach leaves, roughly chopped, stems chopped more finely
1 medium onion, finely chopped
1 mild fresh chilli
2 small or 1 large clove garlic, crushed
glug of olive oil
salt/pepper
1 tsp cumin seed
juice of half a lemon
1. In a heavy based frying pan, fry the onion and garlic for a few minutes, then add the chilli and cumin seed and cook for a further minute. Add the chickpeas to warm through and then set aside.
2. To a saucepan, add the just washed chard and spinach leaves and stems and steam until just wilted but still green. Add to the rest of the ingredients and squeeze over the lemon, adjusting the seasoning to taste. Serve warm with other tapas dishes!