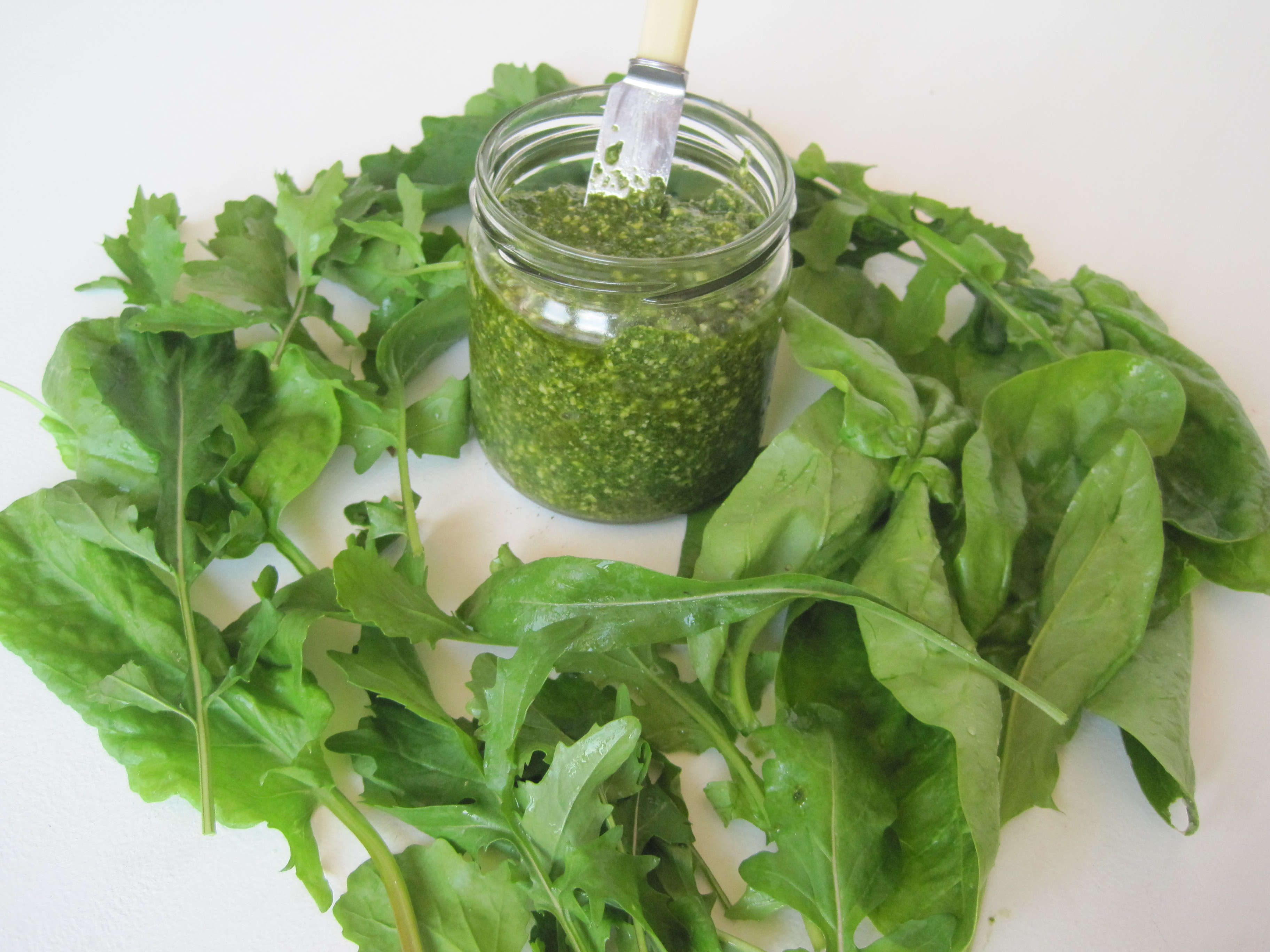 Everyone loves pesto made with basil and pine nuts in its traditional form, but as pesto literally means 'pound' or 'ground', you can just chuck the basil version out of the window – especially at this time of year when it is not in season – and blitz up something else that's green. We make our pesto from just about anything at any time of the year – spinach, sorrel, rocket, coriander, parsley… whatever! You also don't need pine nuts or parmesan – you can vary the nuts and leave out the cheese altogether. Serve with pasta, spread on toast, with new potatoes, or as a salad dressing… the options are really endless. Here's what we did this week – a bunch is a small handful!

A bunch of rocket
A bunch of baby spinach
A bunch of sorrel
1 garlic clove
Handful cashew nuts
Lemon juice – try half and add more to taste
Salt to taste
1 tsp balsamic vinegar
2-3 tblsps extra virgin olive oil
Whizz in liquidizer or mini food processor – you should aim for a runny, not too smooth result, but the thickness is up to you. Adjust taste with more oil, lemon, balsamic or salt.
Store in a glass jar or container in the fridge with a layer of oil on top – it will tend to thicken a bit. Keeps for a week or so.