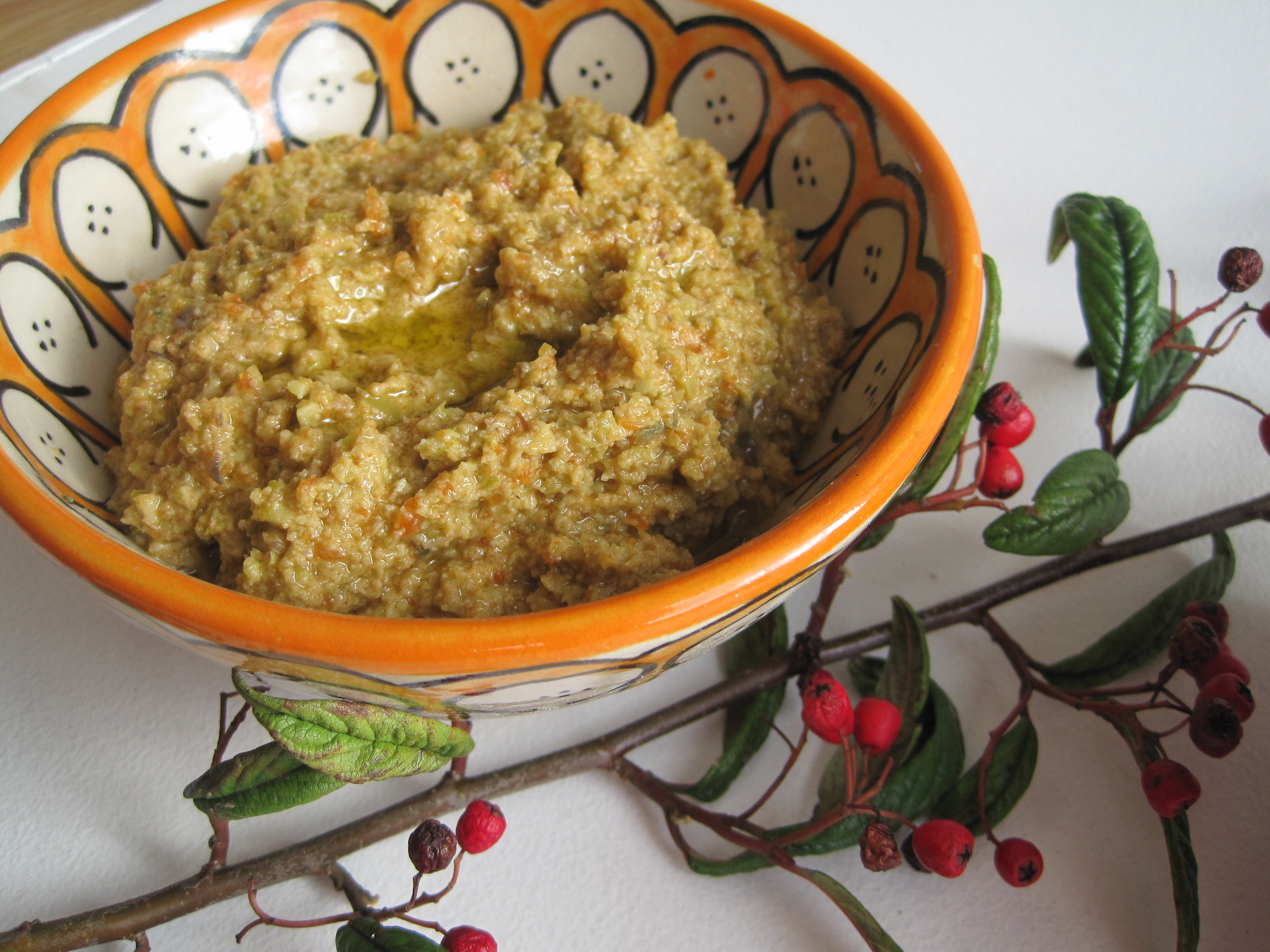 This is another version of tasty and super easy to make tapanade. The taste is very different and great spread on a flat bread or a pizza (recipes coming soon!). Shove all the ingredients in a food processor and blitz it up – done!
170g green olives pitted – we used ones stuffed with peppers
2 tsps capers
2 tblsps ground almonds
1 clove garlic
4 tblsps olive oil
1/4 tsp ground cumin
1/4 tsp paprika
1 tsp balsamic vinegar
All you need to do is whizz everything together in a blender and serve!