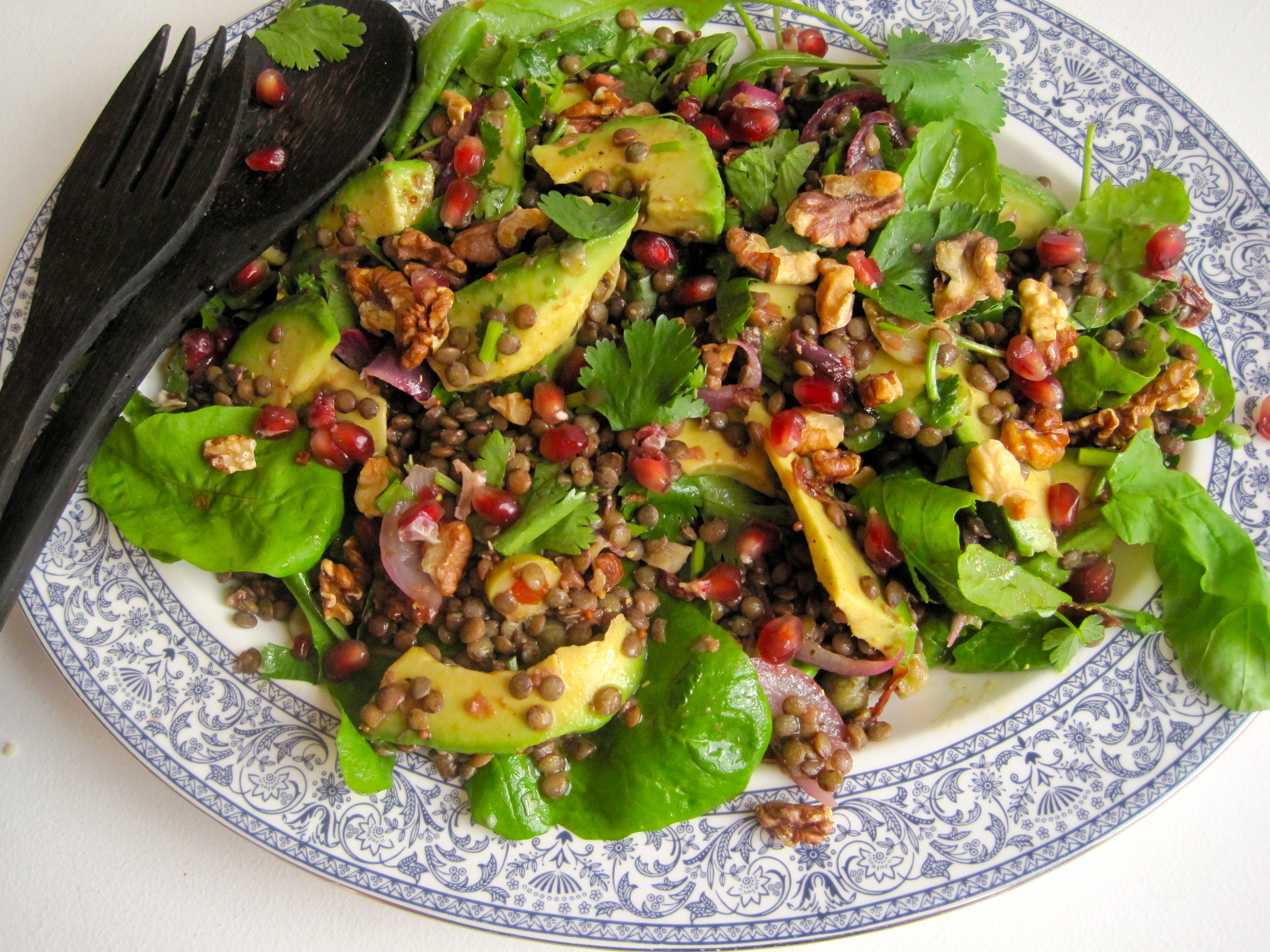 Puy lentils make a tasty filling salad, great for a more interesting lunch or as a side dish for a main meal or as part of a selection of salad platters. The nutty lentils are well balanced with the texture of the avocado, the sharpness of the lemon and crunch of walnuts. A bit of health in Winter never did a bad thing – and this is definitely that! 
150g puy lentils
2 red onions, sliced
5 cloves garlic
1 ripe avocado
juice of half a lemon
handful green olives, stoned & halved
handful coriander or parsley, roughly chopped
handful rocked or small salad leaves
handful walnuts, lightly toasted
scattering of pomegranate seeds (optional)
Dressing – whisk it all together
juice of half a lemon
50 ml extra virgin olive oil
1 tsp whole grain mustard
1 tsp balsamic vinegar
1 tsp honey
salt & pepper to taste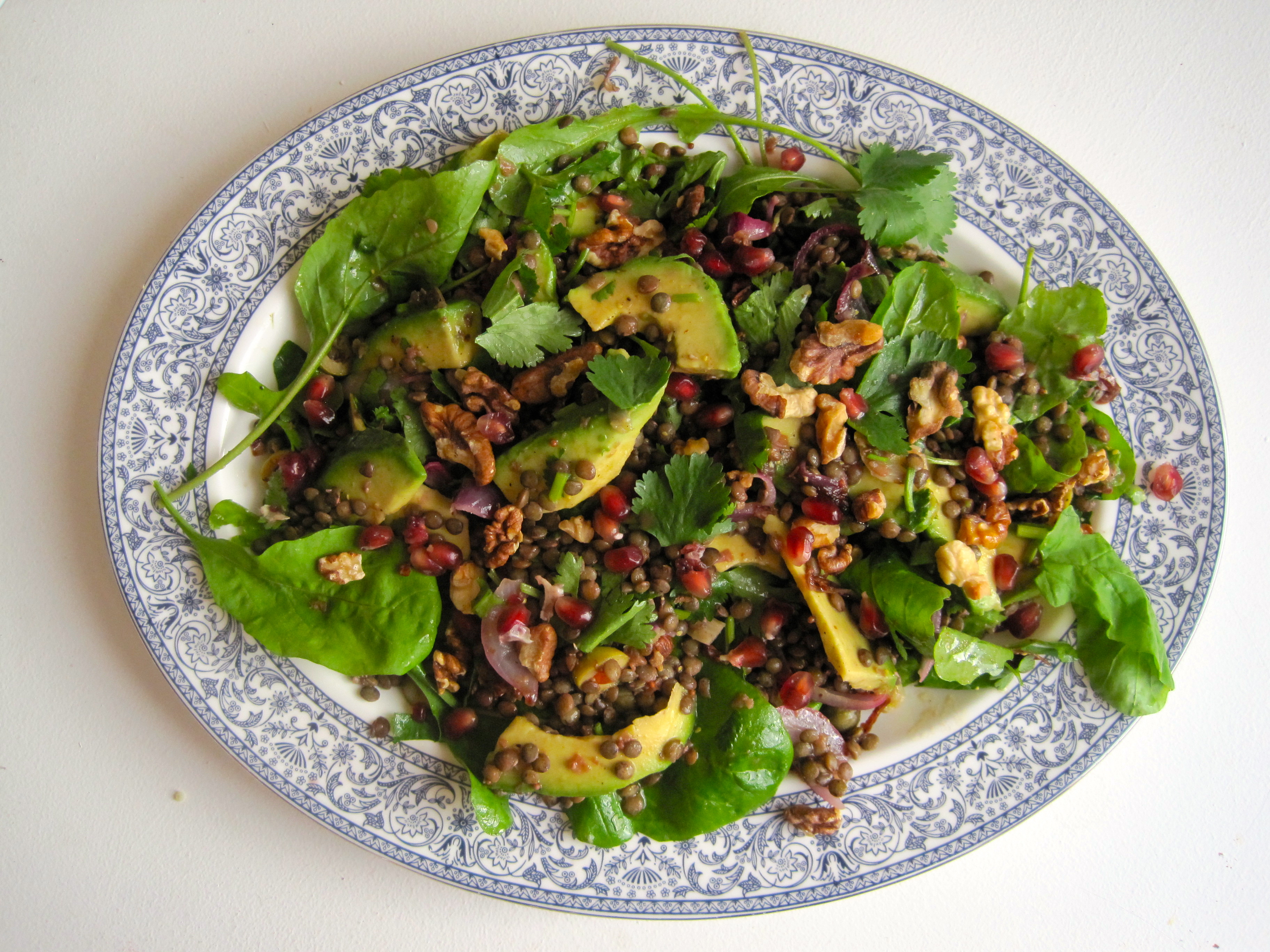 1. Cook lentils in a pan, just covered with water. Bring to the boil & simmer for 15 – 20 mins until al dente – they should still have a bit of bite and not be mushy. Drain off the water and empty the  lentils into a bowl.
2. Meanwhile, if your oven is on, you can roast the sliced onion and whole garlic cloves with skin on, in a little olive oil, until soft but not brown. Alternatively gently sauté onion in a frying pan with some oil and then add chopped garlic to soften but not brown. Now add the onion and garlic to the cooked warm lentils – if you've roasted the garlic whole, remove the skins and slice thinly .
3. Slice the avocado and add to the lentils and onions and pour over the juice of half a lemon. Then add the remaining ingredients and pour over the dressing and toss together. Serve warm or at room temperature.