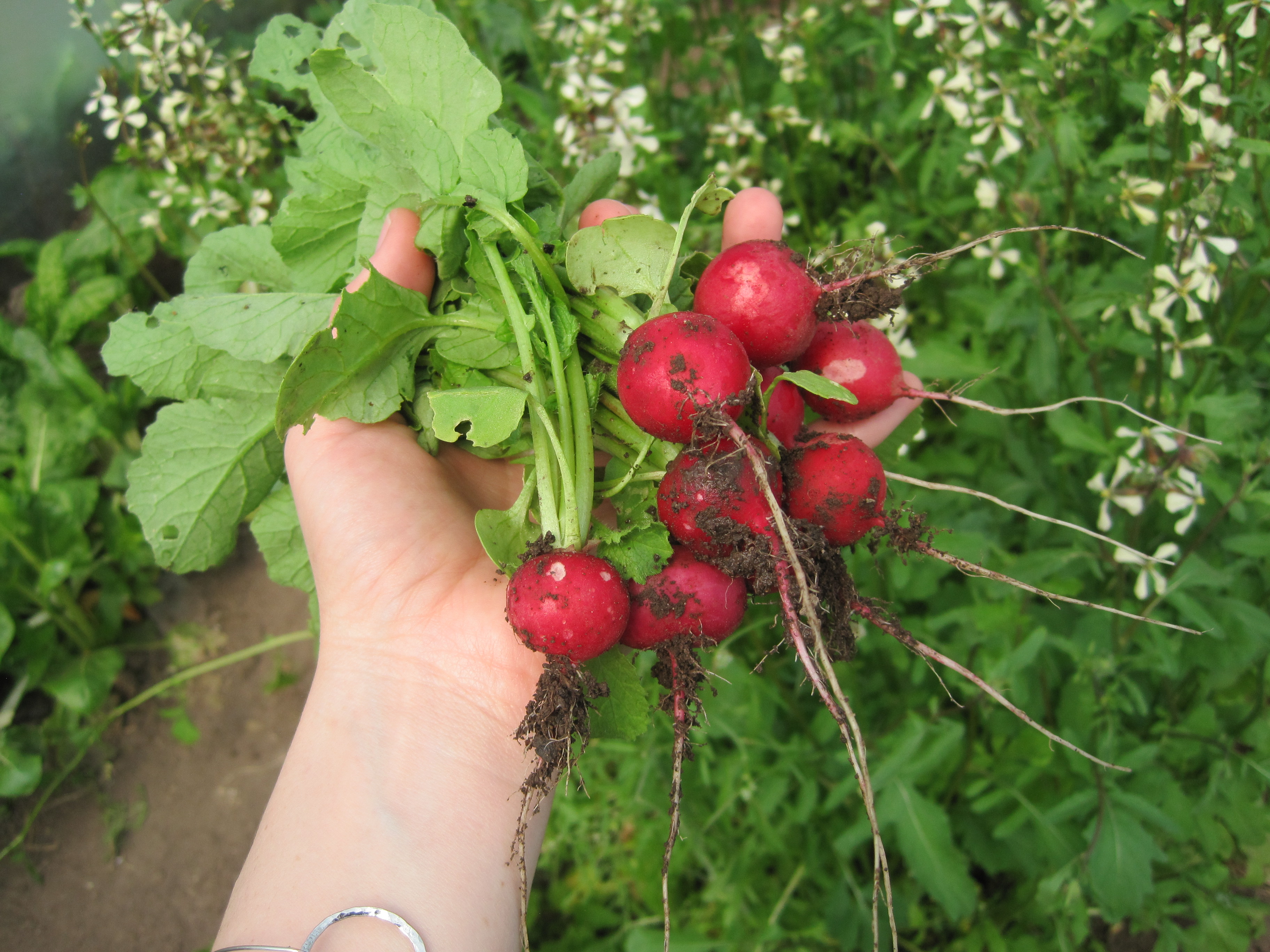 In a gluten free diet, couscous is not an option, but as tabbouleh is such a tasty salad, we don't want it to disappear from our menu – quinoa to the rescue! Its nutty flavour really adds to this dish and its texture compliments the other ingredients nicely. The first radishes are up in the garden at the Steading so this is a little homage to the humble radish! Excellent as part of a spring or summer lunch or an interesting accompaniment to a main dish.  Fresh, clean and healthy.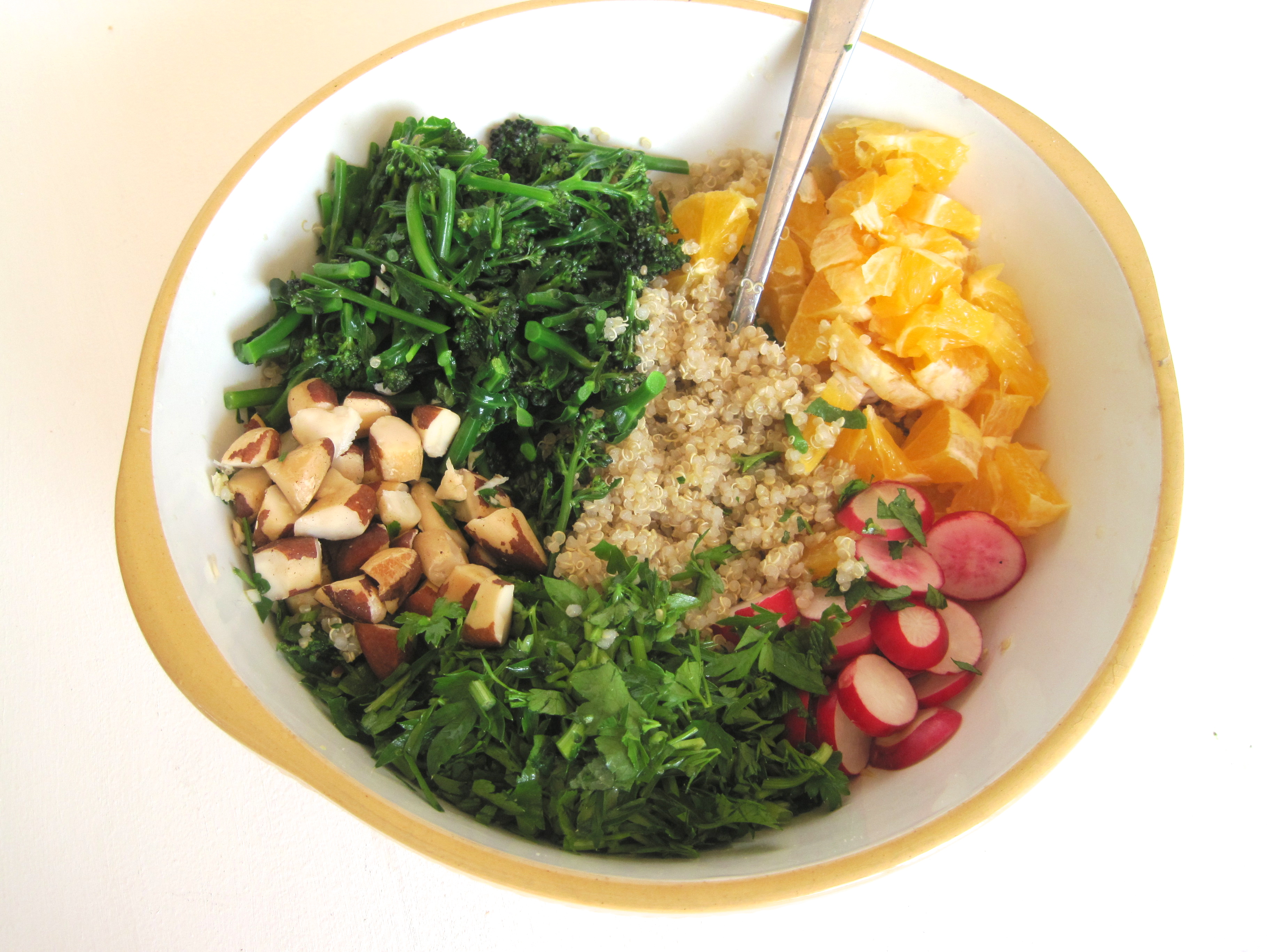 150 g quinoa
1 small bunch purple sprouting broccoli
1 small bunch radishes, sliced thinly
1 orange, chopped into segments
1 small handful brazil nuts
1 small bunch of parsley, chopped
1 small bunch of mint, chopped
Dressing
lemon juice
olive oil
balsamic vinegar
salt and pepper
1. Wash the quinoa in cold water with a sieve. Cook the quinoa in 300 ml of water with a pinch of salt. Once boiling, reduce the heat and cover so the quinoa is just simmering. It should take around 10 minutes to cook.
2. Steam the broccoli in a little water with a lid on for no more than 1 minute.
3. Combine all the ingredients in a large bowl.
4. To make the dressing, in a small bowl whisk together the juice of a lemon, 4 tablespoons of extra virgin olive oil, 1 tablespoon of balsamic vinegar and salt and pepper to taste. Check the taste, and adjust to your preference. Stir into the tabbouleh and serve!