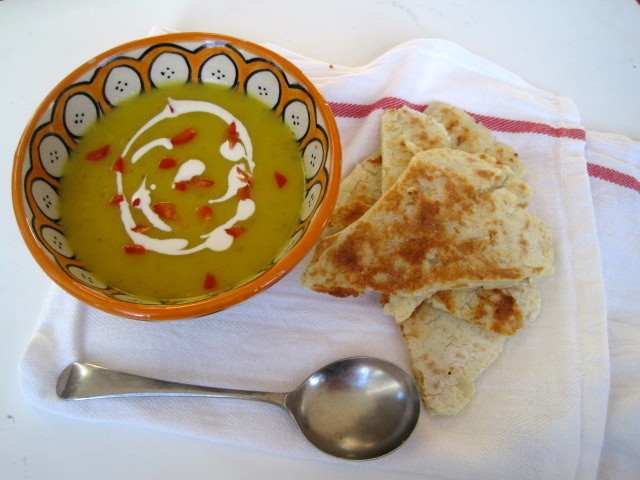 A perfect speedy soup too make the most of this flavoursome Winter veg. Parsnip soup can sometimes suffer from looking a bit grey in colour. We get round this by adding some healthy ground turmeric – the result is a warming vibrant yellow bowl of comfort. Great served with a potato scone or savoury muffin – see our previous recipes for inspiration!
1 medium or large onion, finely chopped
olive oil
1 tsp ground cumin
1 tsp ground coriander
1 tso ground turmeric
1/2 tsp chilli flakes
1 kg parsnips, chopped into 1 cm pieces
Veg stock
1. Heat a tablespoon of olive oil in a large soup pan, and add the onion. Sauté until softened but keep the heat low and don't allow the onion to brown.
2. Add the spices and stir for a couple  of minutes, before adding the parsnips.
3. Pour in enough boiling stock to cover the veg comfortably and leave to simmer for around 20 minutes until the parsnips have softened.
4. Liquidise the soup until smooth and thin with either coconut (from a carton) milk, soya or almond milk. Reheat the soup before serving.