We've been making this recipe for years – it's perfect for a party or a fancy meal with friends along with lots of tasty salads. This is a dairy free version with toasty almonds and pine nuts on the top which we love! We have lots of fresh spinach in the garden at this time of year so we're making the most of it. If you don't quite have 900g of spinach it doesn't matter as the recipe will work with less of the good green stuff.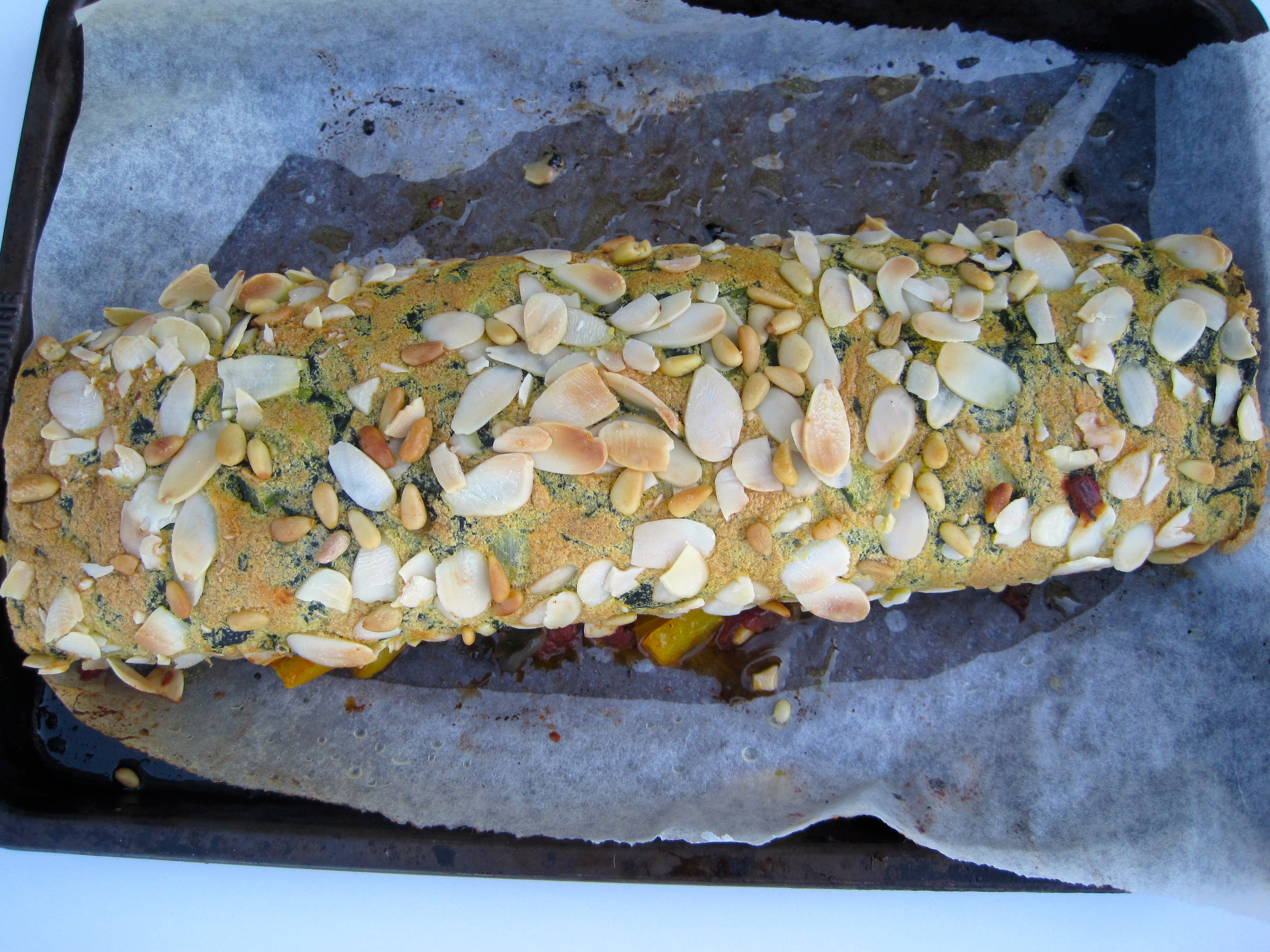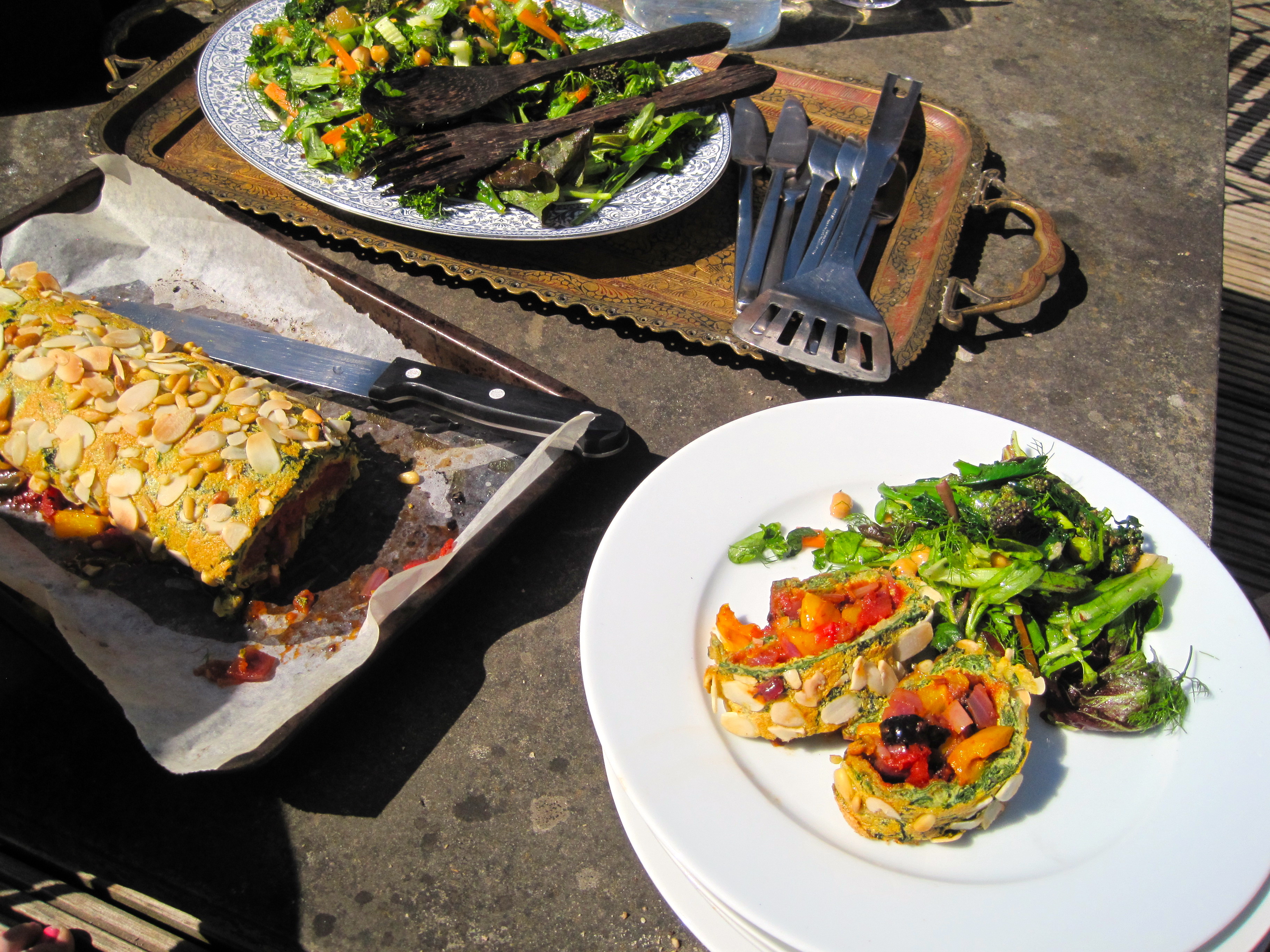 Roulade
900 g fresh spinach or swiss chard
4 eggs
freshly ground nutmeg
small handful almond flakes
small handful pine nuts
Sauce
2 red onions, finely chopped
3 cloves garlic, crushed
1 tin chopped tomatoes
2 tsp dried oregano
1 tsp fennel seed
1 yellow pepper, roasted in a little olive oil
10 black olives, destoned
2 tsp capers
1. First make the sauce, heat a couple of tablespoons of olive oil in a frying pan, add the onion and garlic and cook for 5 minutes on a low heat until softening. Add the tomatoes, oregano and fennel and simmer gently for a further 10 -15 minutes until the sauce is a thick spreadable consistency. Add the pepper, olives and capers.
2. Preheat the oven to 190°c. Line a swiss roll tin with non stick baking parchment. Grease with olive oil.
3. Wash the spinach and put in a pan with the lid on. Cook on a high heat for 2 minutes until the spinach is a bit wilted. Once cool enough to handle, squeeze out the liquid and finely chop.
4. Put the egg yolks in a large bowl and add the spinach, salt, pepper and nutmeg. Beat it all together.
5. In a separate bowl, whisk up the egg whites to the stiff peak stage, so you can turn the bowl upside down above your head without the whites falling out!
6. Fold a tablespoon of egg white into the spinach to loosen the mix before folding in all the egg white carefully. Spoon the mix into the tin, easing it into the corners and level gently with the back of the spoon. Sprinkle with the almonds and pine nuts.
7. Bake in the oven for 15-20 minutes until the roulade is puffed up and golden brown. Once cooked, turn the roulade out of the tin onto a new piece of parchment.
8. Spread over the sauce and roll the roulade, tucking in as you go. Return to the tray and cook in the oven again for 10 minutes.