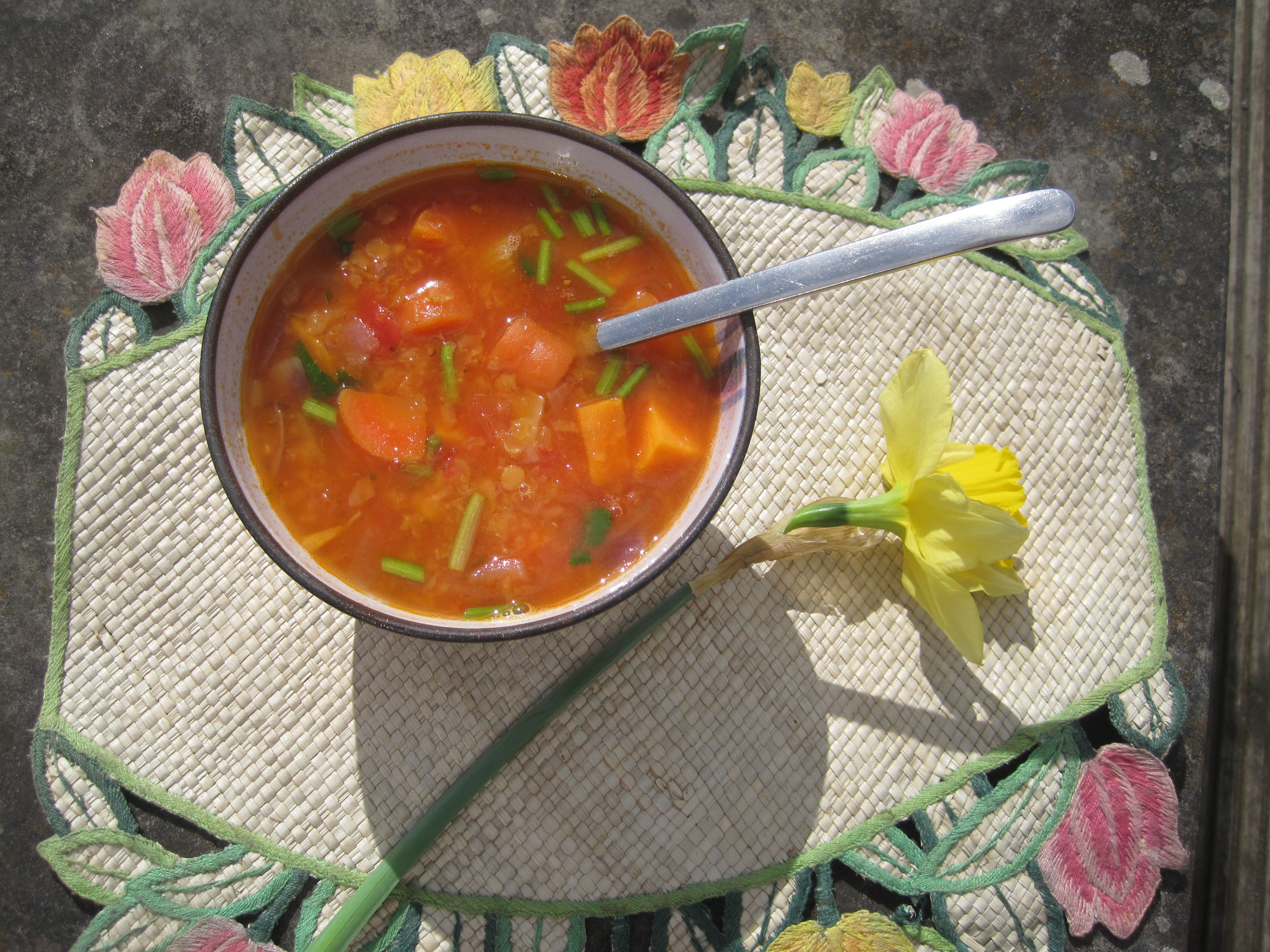 Lightly spiced and full of tasty vegetables and lentils, this makes a satisfying and nourishing soup for when Spring is not so Spring-like! We did get just enough sunshine to make the photo sparkle – but it really does gleam! This is a good soup to get rid of any yucky Winter illnesses as we welcome the new growing season! Serve with a potato scone, oatcake or whatever you like!1 onion
2 cloves garlic
3 carrots
2 sticks celery
1 sweet potato or small squash
250 g red lentils
1 tin tomatoes
1 tsp cumin seeds
1 tsp ground coriander
1 tsp dried oregano
1/2 tsp chilli flakes
2 tablespoons tomato purée
Veg stock
1.Start by chopping the onion and veg and  sauté in a little oil in a large soup pan. Add the garlic, lentils, tomatoes, tomato purée, stock and spices. Bring to the boil and simmer for 20 minutes until the veg are cooked. Add some water to thin if necessary – it can be quite thick.