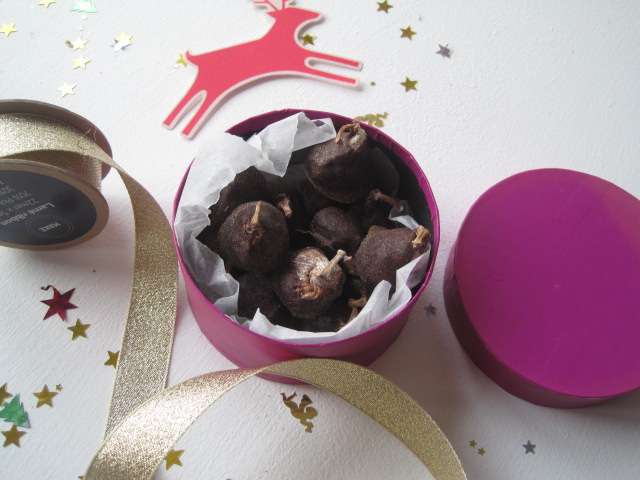 This is a very easy way to give a gluten free or vegan friend a foodie present for Christmas – or any time really! You need very few ingredients or cooking to do this – just a little bit of time to allow the chocolate to set. Wrap in a little box to give your friend a special surprise as they open up! They also make an excellent nibble for after dinner. 
50 g of dark chocolate
12 figs
12 almonds, toasted
zest of an unwaxed orange
1. Melt the chocolate. While the chocolate is melting, stuff the figs with one almond each and then roll them in the orange zest.
2. Dip the figs into the melted chocolate to cover – leaving just the stalk remaining at the top. Leave to set on grease proof paper.
3. Pack into a box and gift! x