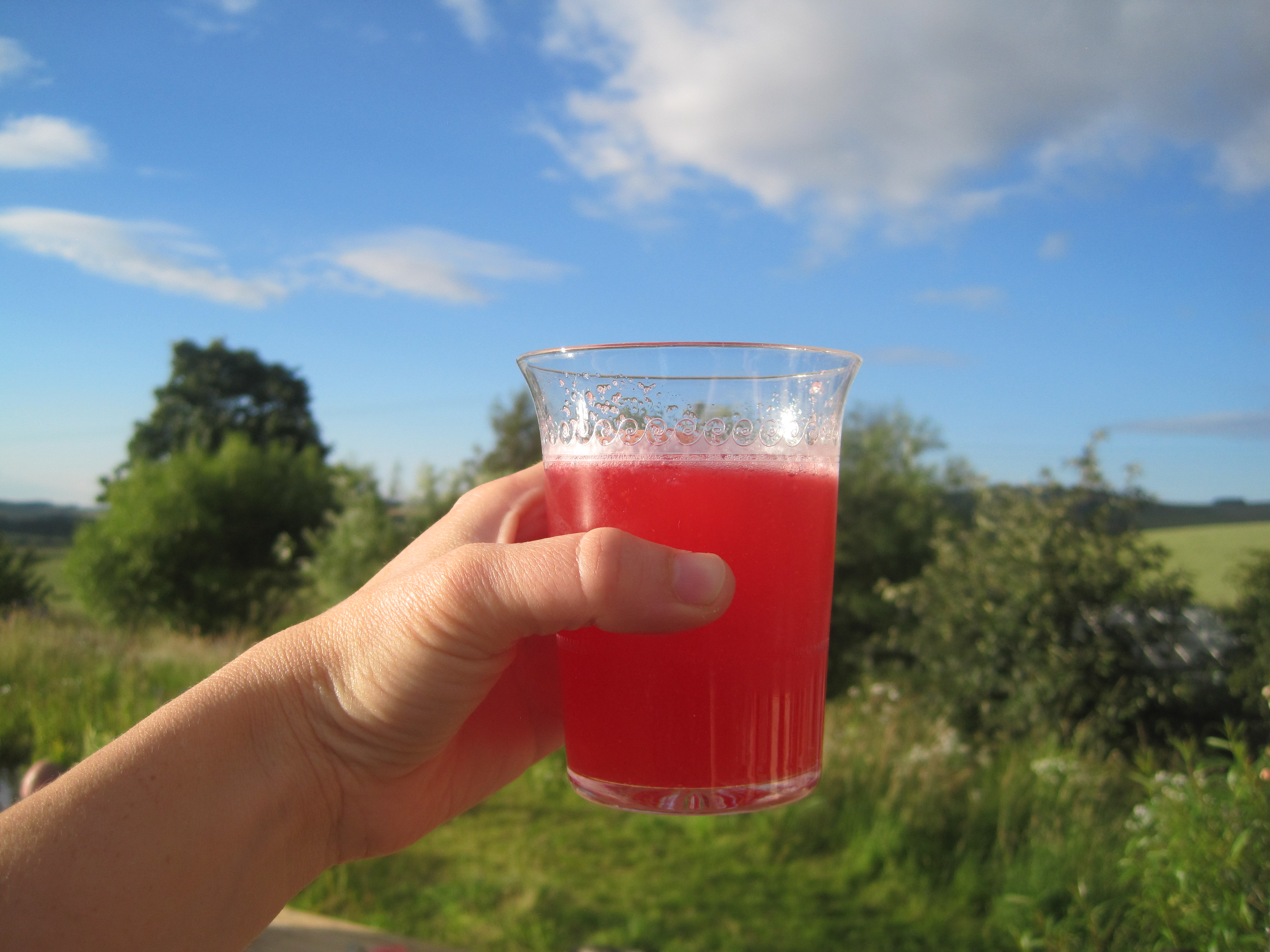 If you're lucky enough to get a hot day in summer – fingers crossed please!! – this is a very refreshing pick me up! This juice is sugar free and red currants are bursting full of vitamin C and antioxidants so are extremely good for you.
500 g red currants
2 – 3 tbs honey or agave nectar
500 ml water
1. Liquidize red currants, honey and water and work through a sieve to remove the pips.
2. Chill the remaining juice and serve with fizzy or plain water.