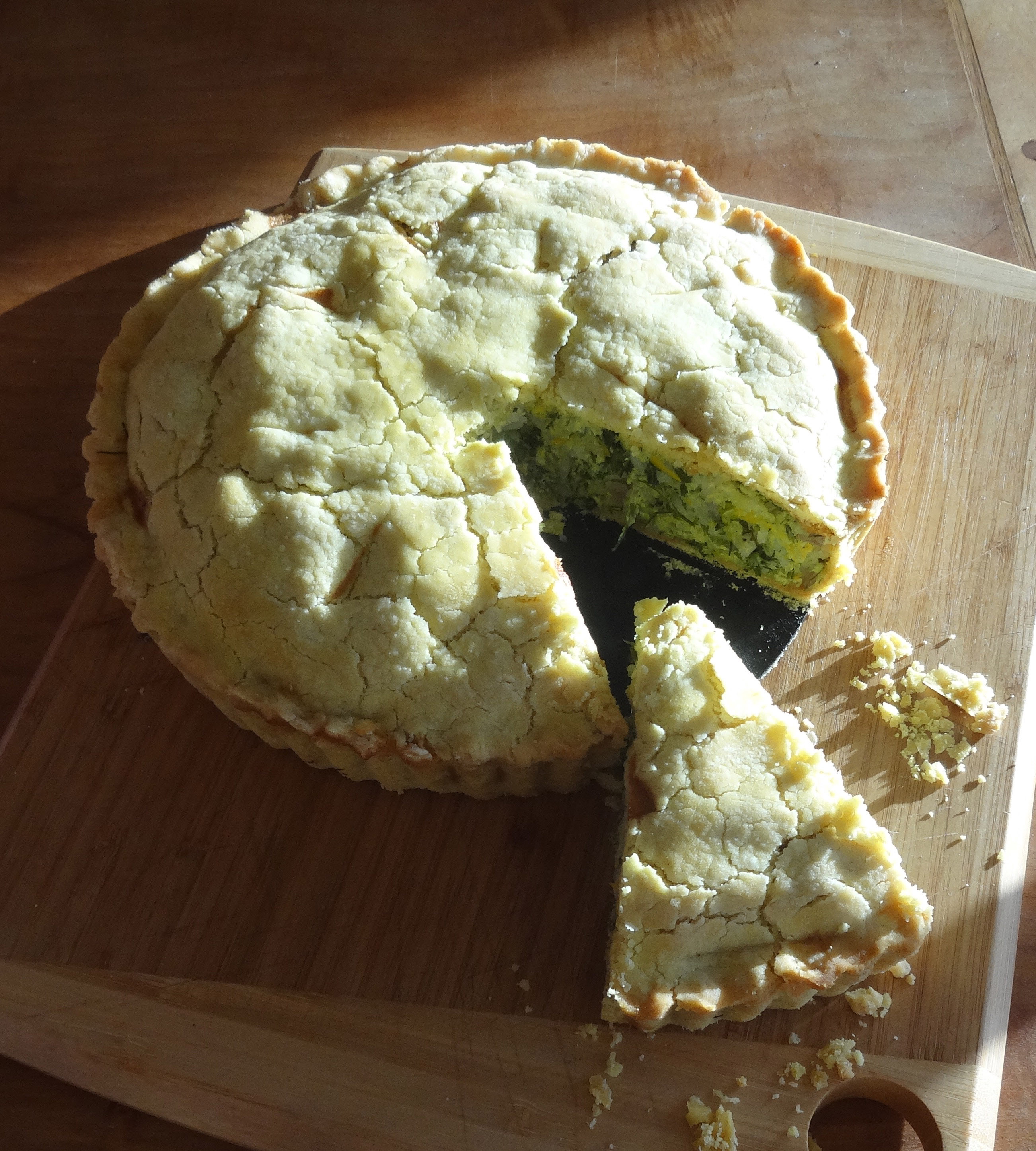 Help, we have reached peak courgette in the veg garden! If you too are in the midst of a glut you may well be in need of a recipe or two to keep up! Here's the first of a few, a tasty and aromatic pie adapted from a River Cottage recipe – we've made it gluten and dairy free. Serve with salad and some summer veg.
For the filling:
500g courgettes, grated
75g long grain white rice
1 medium onion, finely chopped
2 eggs
2 tbsp olive oil
Rind of one lemon
bunch of parsley
bunch of mint
bunch of dill
salt and pepper
For the pastry:
250g gluten free plain flour
125g non-dairy margarine
1 egg
Preheat the oven to 190ºc. Start by making the pastry – rub the flour and margarine together and then add the egg. If it seems a little dry, add a tiny bit of water to bind the dough. It should be fairly firm and not crumbly. Leave it to rest while you make the filling. Grate the courgettes, add the chopped onion and the rice (uncooked), the eggs and the chopped herbs and season well with salt and pepper. Now divide the pastry in two – you'll need slightly more for the base (use a 20cm pie tin, ideally with a loose bottom ) – the rest will form the lid of the pie. Grease your pie tin then roll out your pastry to fit. Don't worry if it cracks, just press it together again. Now add the filling, and roll out the remaining pastry to cover it over. Crimp the edges together and slit the lid in a few places to allow steam to escape. Brush with a little olive oil and put in the oven for 45 minutes until golden.