Glowing yellow, this cake oozes lemon flavour. It stays moist for several days kept in a tin, and is a real classic hit for afternoon tea.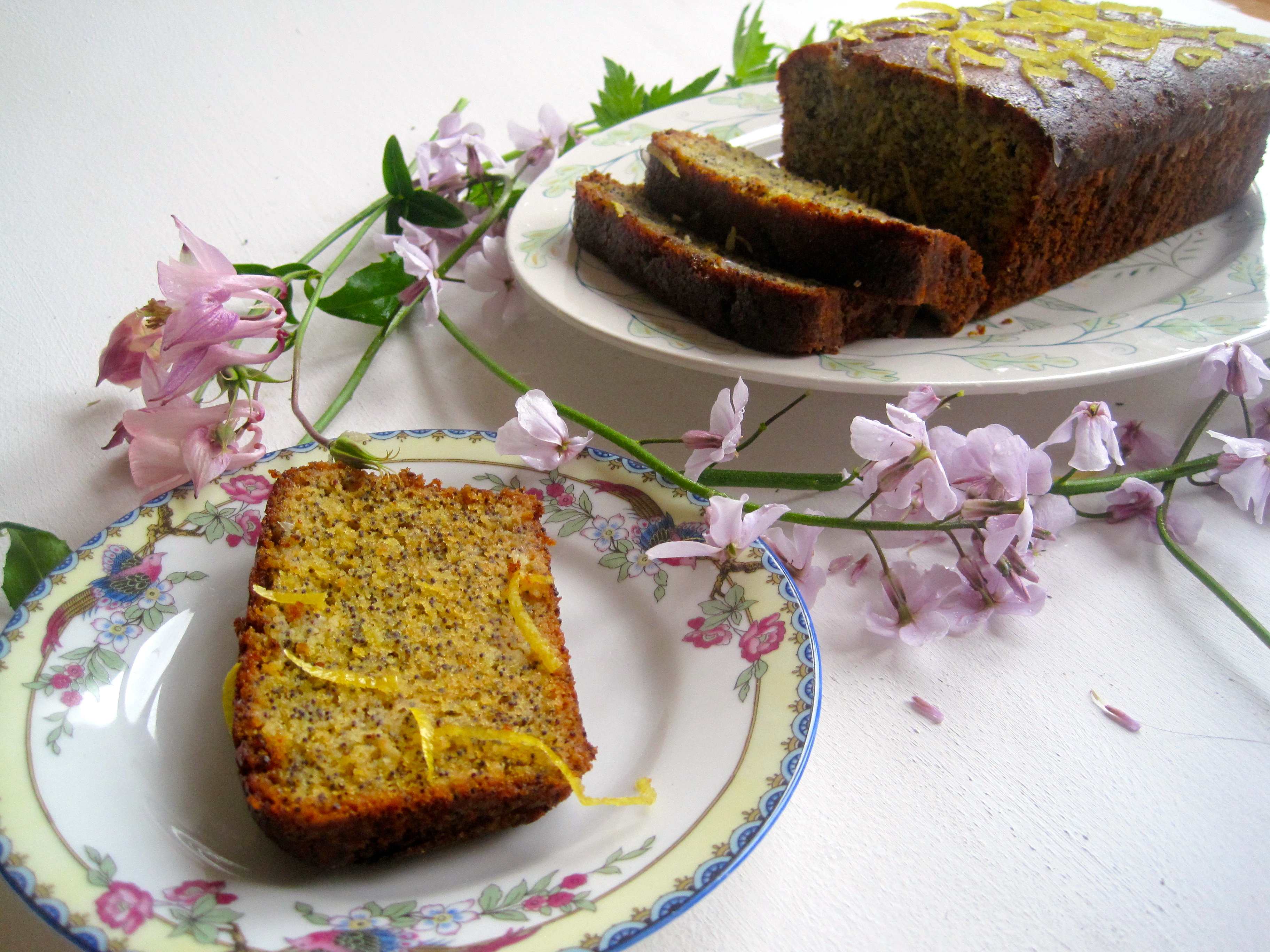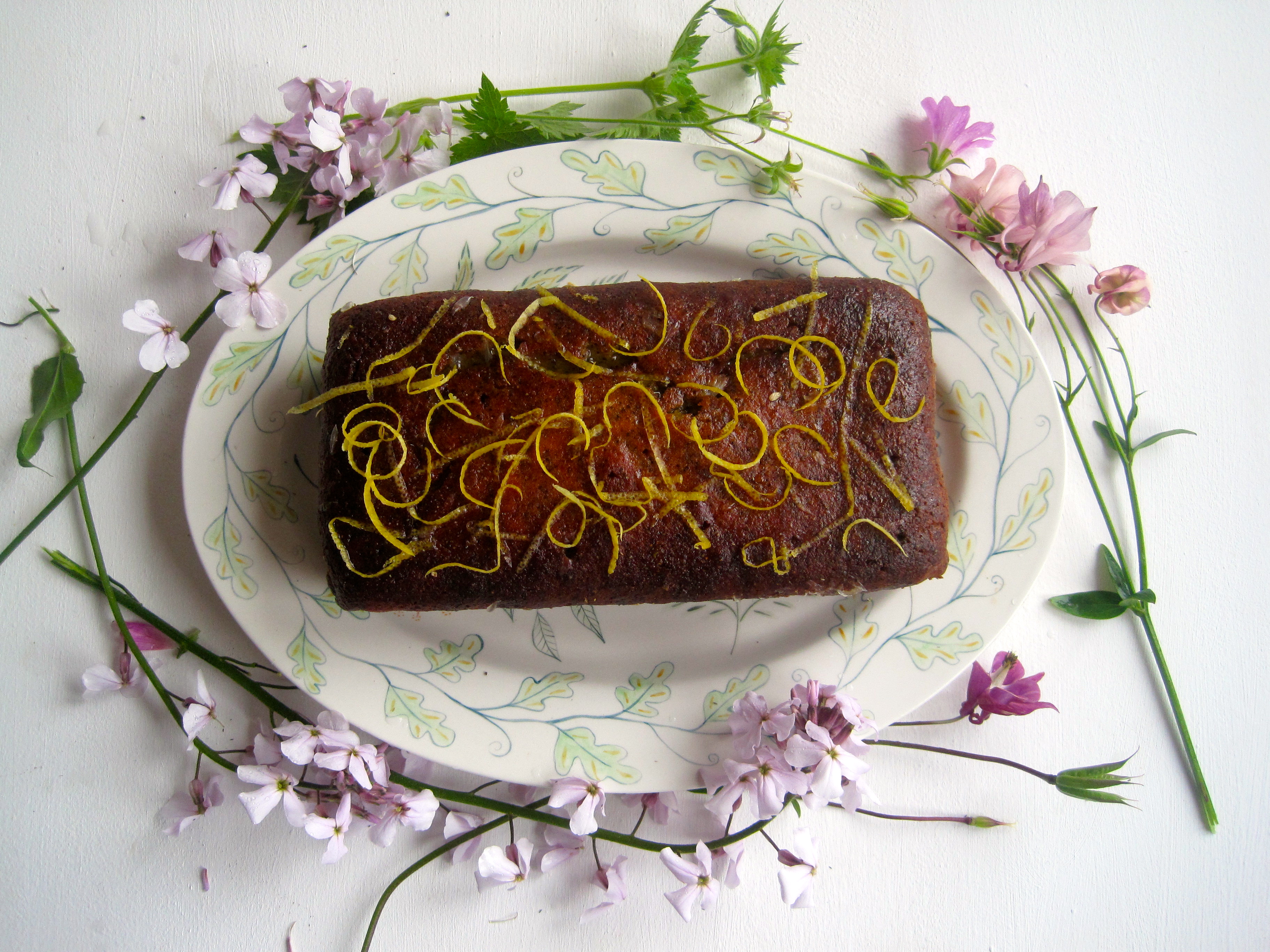 125 ml light olive oil
100 g agave syrup
3 eggs
50g poppy seeds
1 tsp vanilla extract
Rind of 1 lemon
1 Level tsp gluten free baking powder
125 g self raising gluten free flour
75 ground almonds
Drizzle
2 tblsp each lemon and lime juice mixed with
1 tbsp runny honey
Lemon rind for decoration.
1. Line a loaf tin with baking parchment. Preheat the oven to 180°c.
2. In a large bowl, whisk together the oil, agave syrup and egg yolks. Add the flour, ground almonds, baking powder, grated lemon rind, and poppy seeds and mix well.
3. In a separate bowl, whisk the egg whites until stiff and fold into the flour mix. Carefully turn the mixture into the baking tin and bake for 40 mins or until a skewer comes out clean . If it's browning a bit much lay a sheet of tin toil on top for the last 15 mins or so.
4. When it's ready, prick all over with a skewer and drizzle over the lemon, lime and honey and leave to cool and absorb the juice in the tin for a while, then finish the cooling on a wire rack. Decorate with some curls of lemon rind if you like.