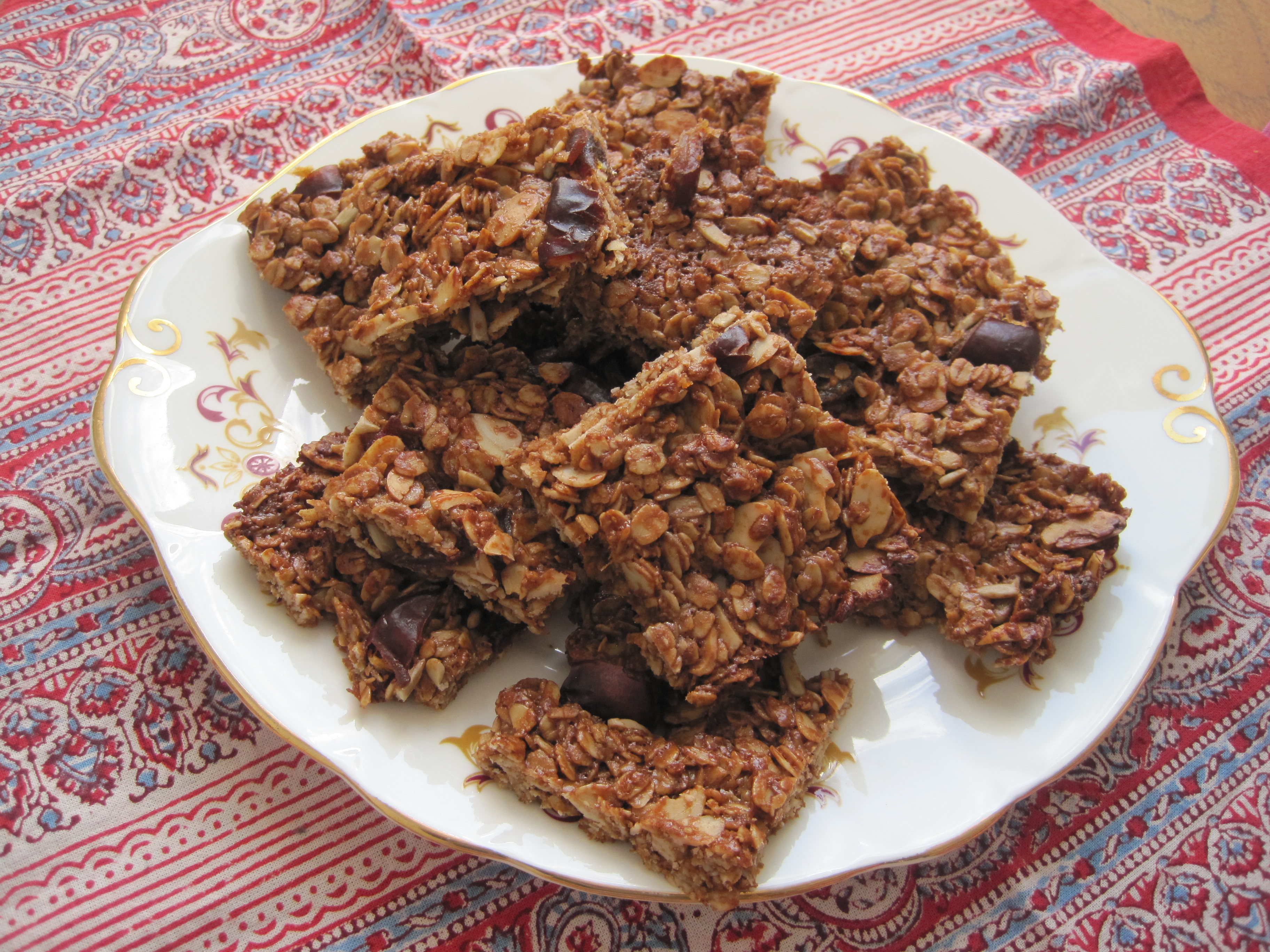 Tahini is an excellent binding agent instead of sticky sugar-filled syrup and also adds a nice nutty flavour to these flapjacks, which should go down a storm. Great energy food to keep you going!
100g coconut oil
60g date syrup
65g honey
70g tahini
1 tsp vanilla
225g oats – porridge or jumbo
50g flaked almonds
50g sunflower seeds
100g chopped dates
Melt the coconut oil with the date syrup, honey and tahini.
Add the rest of the ingredients and mix well. Spread in a baking tray lined with parchment paper. Bake at 180 c for 10 minutes. Check and continue baking until golden. The heat can be lowered to let the flapjacks crisp up or left soft for a more chewy result.
Leave to cool and cut into squares.