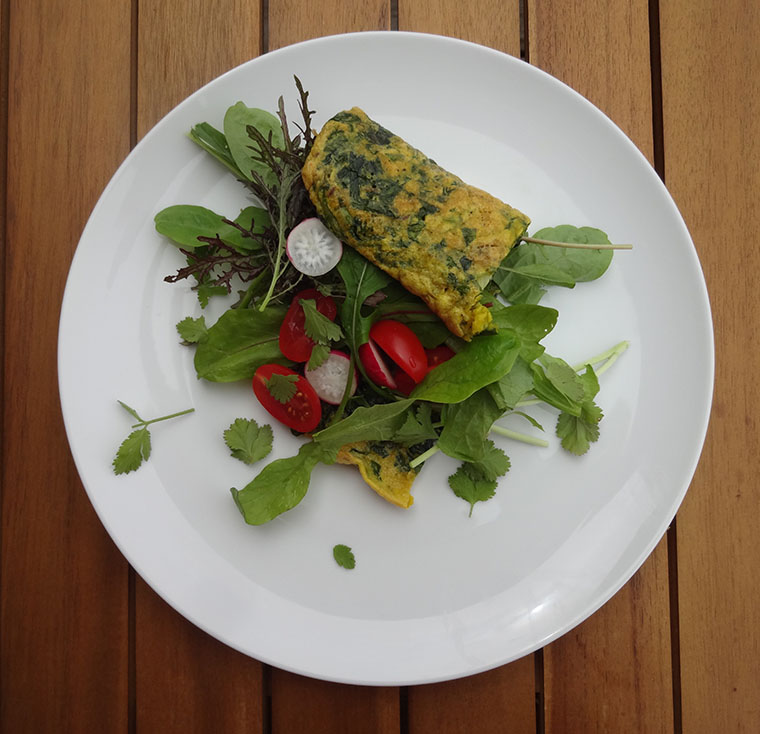 Cuddly Carrot's garden is literally bursting with spinach at the moment so this healthy green is making its way into as many recipes as possible. We also have a decent crop of coriander. These tasty chick pea spinach wraps are a good way to use up some of both and they make a quick lunch – stuffed with salad, leftover curry or tagine, humous or roasted veg – the possibilities are endless. They also happen to look quite fancy!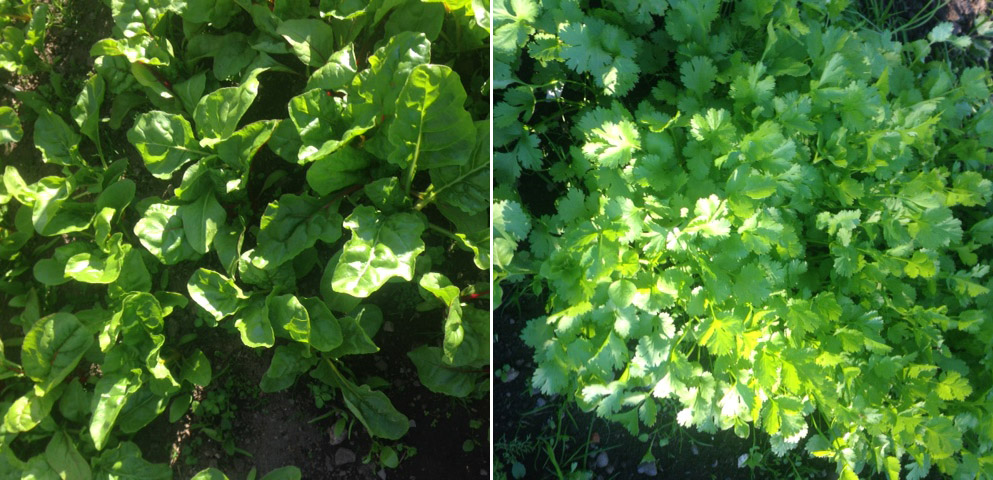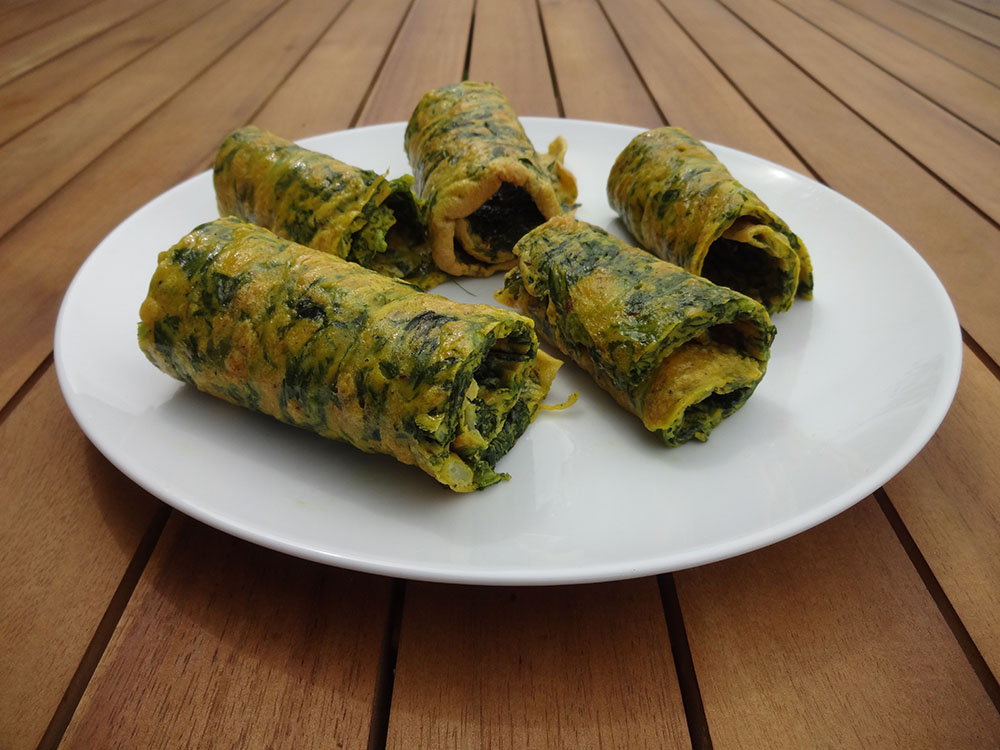 100g chickpea flour
150ml soya milk
3 eggs
1 tsp cumin seeds
1 tsp ground turmeric
500g spinach or a large bunch
Bunch of herbs – parcels, coriander , chives
Salt and pepper
Olive oil
Start by preheating the oven to 200 c.
Wash the spinach leaves and steam for 1 minute, no extra water required. Remove from the pan and chop roughly. Next whisk together the chickpea flour, eggs, soya milk, add herbs and salt and pepper and the spinach. Line two baking trays with baking parchment and drizzle over a couple of tablespoons of oil. Pop into the oven to heat up for a few minutes then remove and pour in the spinach mixture, dividing the quantity between the two tins. Return to the oven and bake for 10 – 15 minutes until set and golden.
Slice into strips and stuff with whatever you have to hand!