A gluten free and vegan version of this classic tea time favourite. With a deliciously moist and melty texture it doesn't disappoint. We've added walnuts and also chocolate chips for a nice crunch and extra luxury!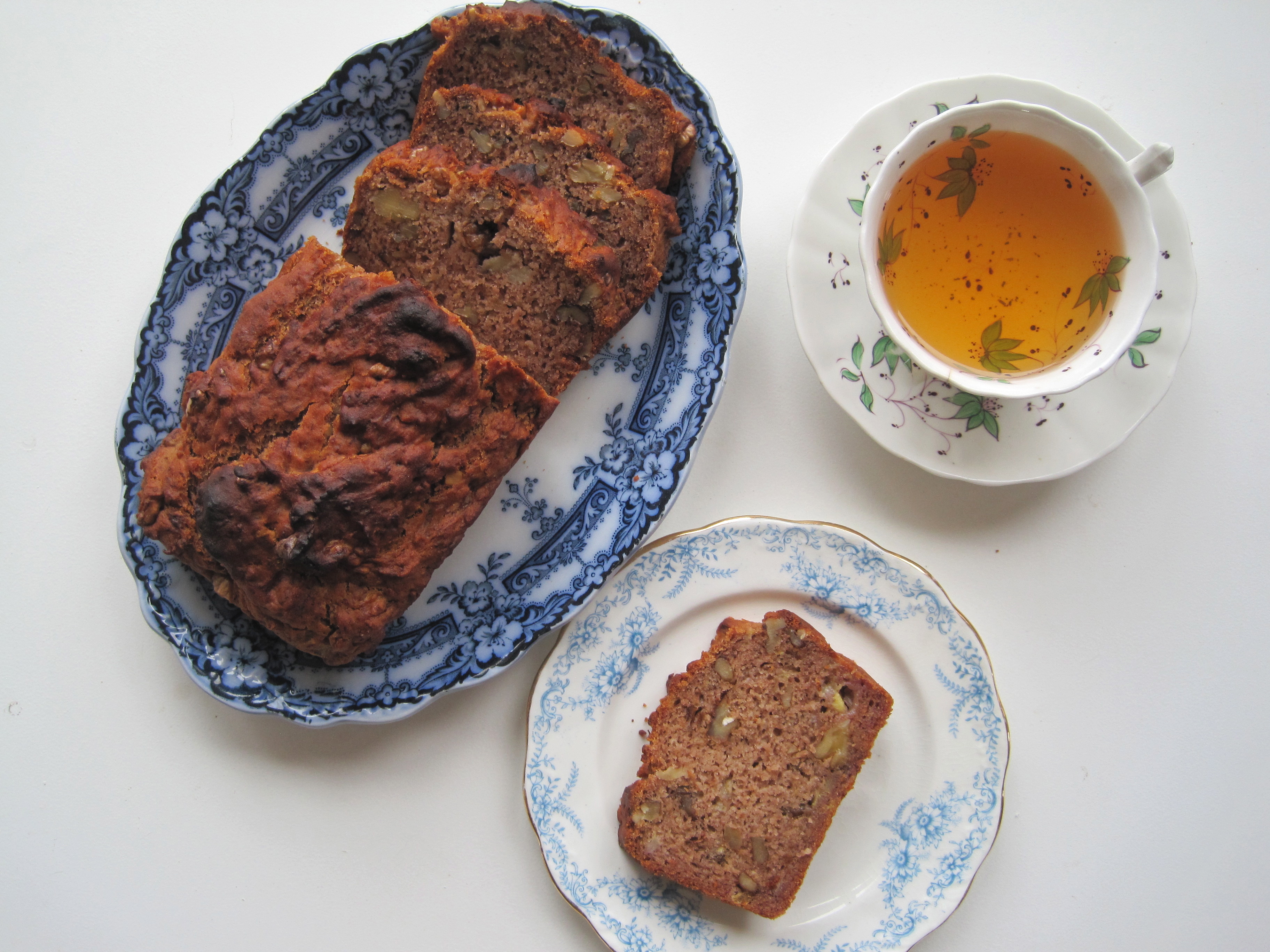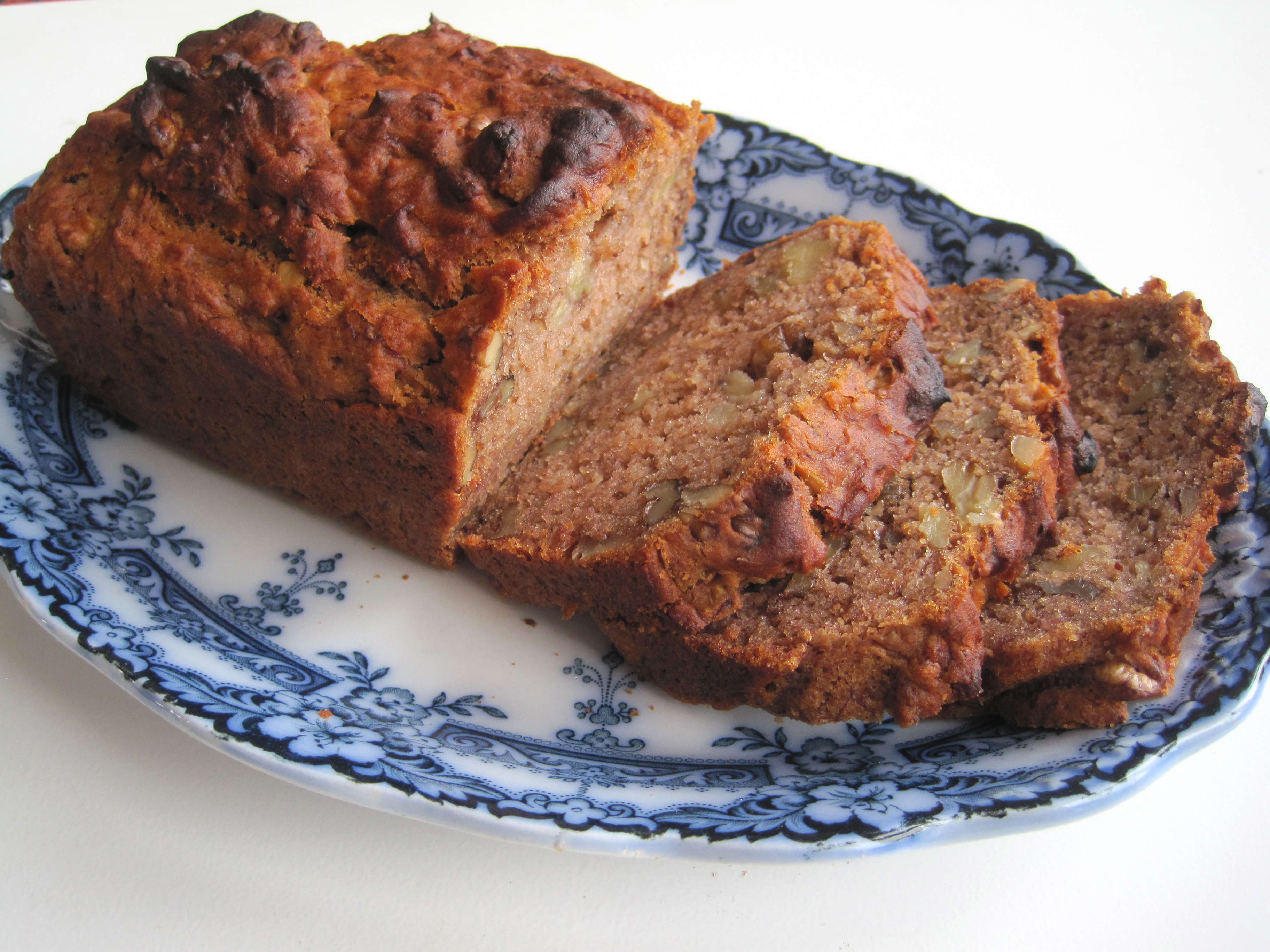 100 g olive oil
80 g mix of date syrup and agave nectar
225 g self raising gluten free flour
1/2 tsp baking powder
1 tsp ground cinnamon
320 g mashed ripe bananas (roughly 4)
100 g walnuts
100 g dark chocolate chips or bar of 70 % chocolate chopped (optional)
1. Preheat oven to 180°c. Prepare a small loaf tin with baking parchment.
2. Whisk the oil and date syrup/agave and mix in the mashed bananas. Sieve the flour with the baking powder and cinnamon into the bananas. Mix well, stir in the nuts and chocolate chips if using, and turn into loaf tin.
3. Bake for 30 – 40 mins until firm and skewer comes out clean. Leave to cool before serving.