With asparagus season in full swing we have really been enjoying roasting this veg for a simple but delicious meal. This serves 2 as a lunch so increase the quantities for more people or a more filling meal. It works well as an accompanying side dish, possibly without the egg.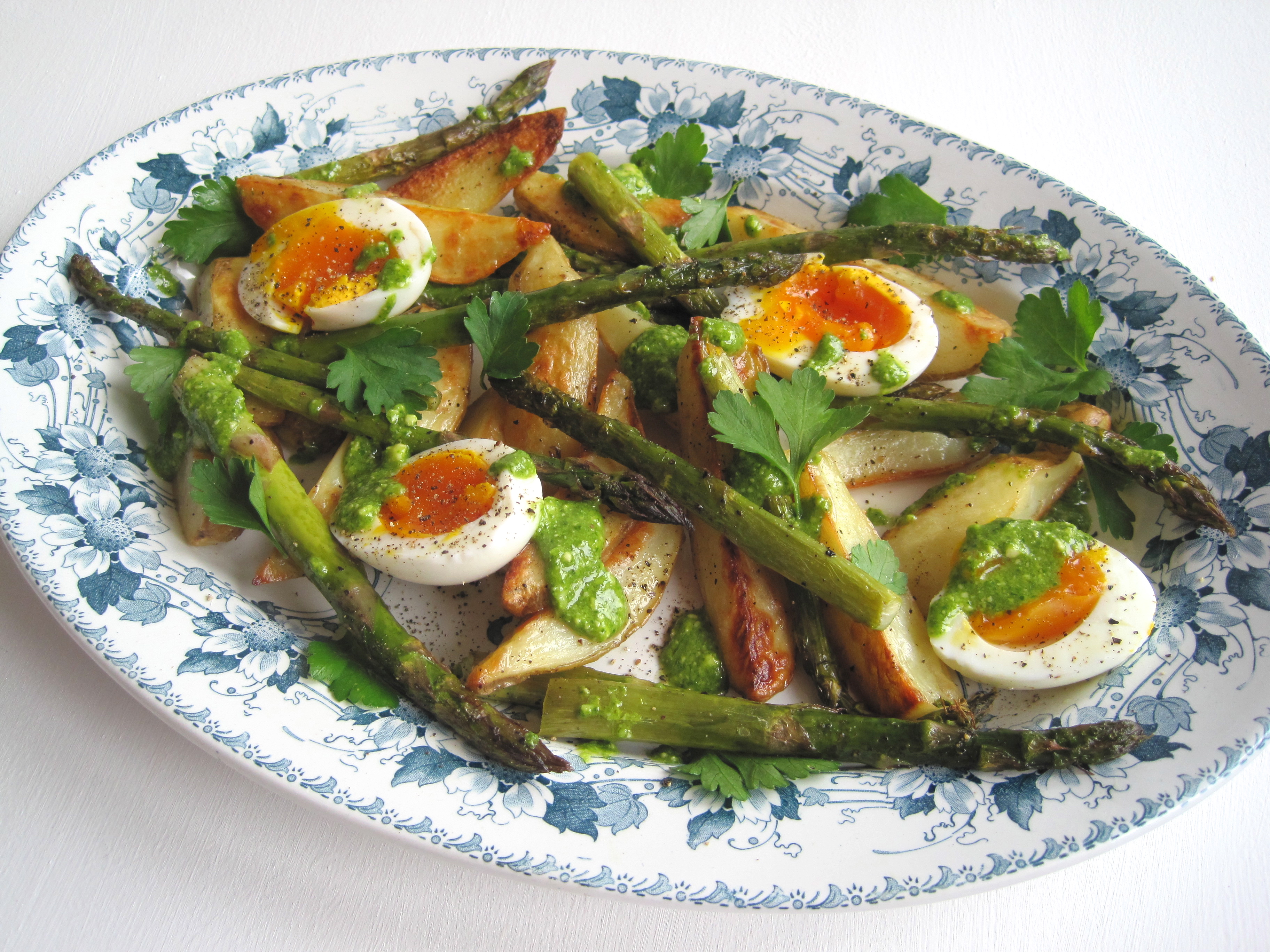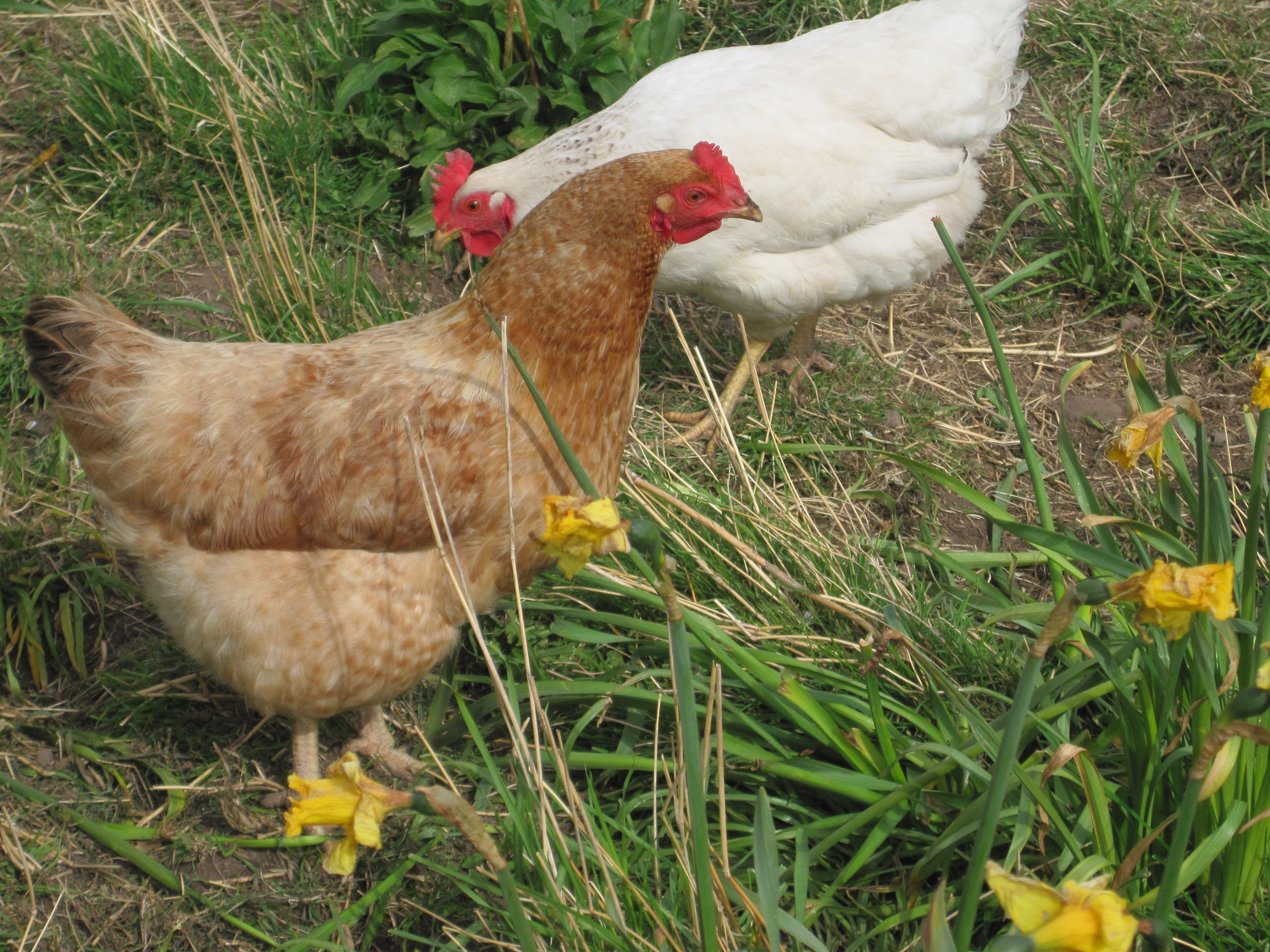 4 large potatoes, chopped into wedges
a small bunch of asparagus, snapped in the stalk where they become woody
2 eggs
2-3 tablespoons of pesto
juice of half a lemon
parsley to garnish
salt and pepper
olive oil
1. Line a baking sheet with parchment paper. Preheat the oven to 200°c.
2. Put the potato wedges on the baking sheet and drizzle with olive oil and season with a little salt. Roast in the oven for 20 minutes.
3. Add the prepared asparagus to the baking sheet with the potato and cook for a further 10 minutes.
4. Meanwhile, put the eggs in a pan of cold water and bring to the boil. Once boiling, cook for 5-6 minutes. Plunge into cold water and then peel off the shells and cut in half.
5. Dilute the pesto with the lemon and a little more olive oil if you like. Serve with the warm potatoes, eggs and asparagus, topped with plenty of pepper, and some parsley leaves.