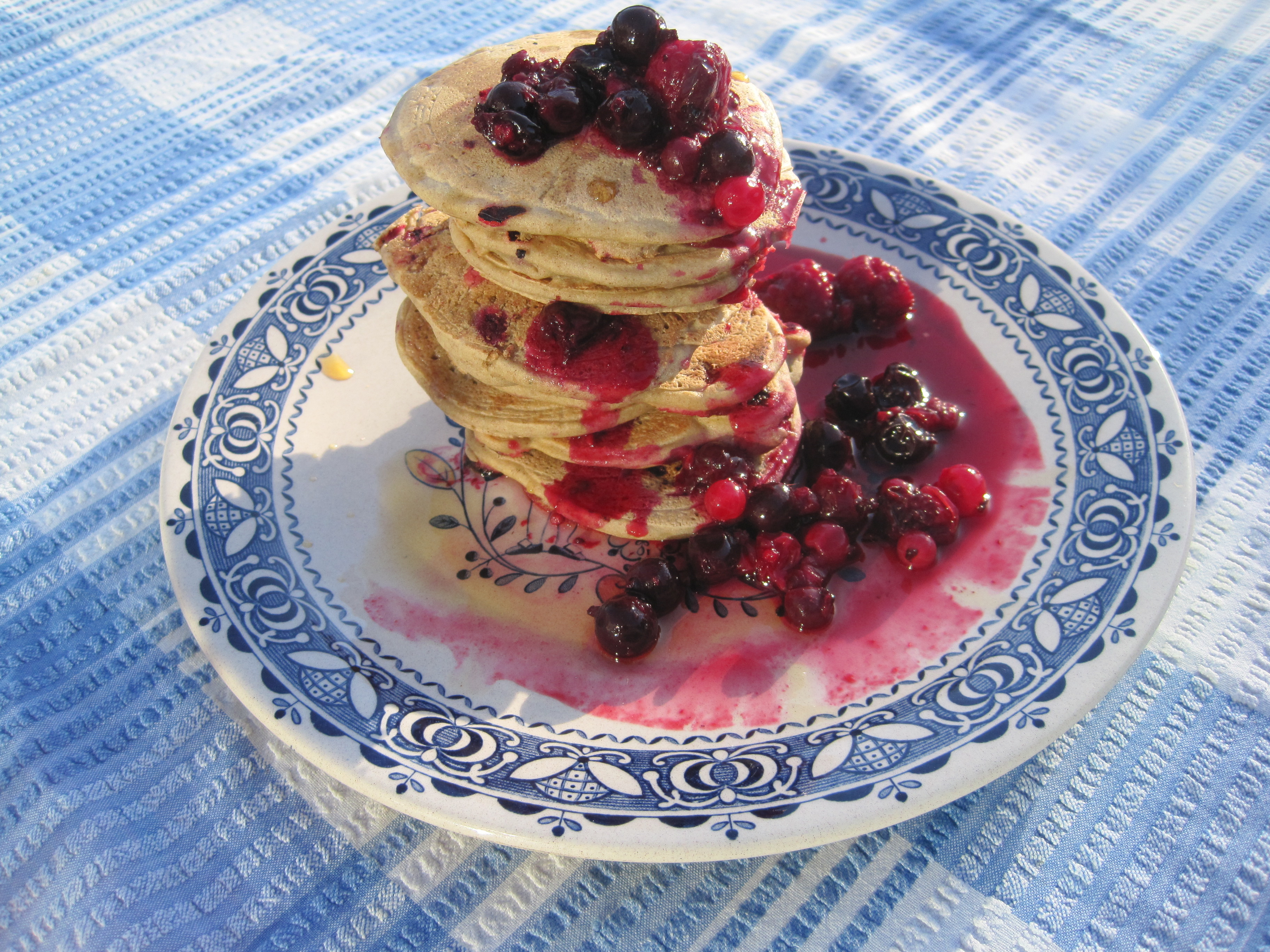 So as it's shrove Tuesday tomorrow…here's a wee pancake recipe with a twist. We've altered our favourite blini recipe to include a nice sharp dose of berries (fresh from the freezer)! This dish is perfect with some maple syrup and fruit compote for brunch or breakfast if you're organised or an early riser…we are not either! Double up if you're making this for more than 2 people.
makes about 10 pancakes
100 g buckwheat flour
1/4 tsp baking powder
1/4 tsp salt
1 egg, separated
100 ml almond or soya milk
1 tablespoon each of frozen red currants and black currants
Sift the flour, baking powder and salt into a large bowl. Make a well in the flour, Beat the egg yolk and milk together and add to the well. Whisk up.
In a separate bowl, whisk the egg white to soft peaks. Gently fold this into the flour batter. Add the frozen fruit and gently stir to combine.
Heat a little oil in a frying pan on a moderate heat and spoon tablespoons of batter into rounds in the pan (it's quite a sticky batter so move fast).
Cook each pancake until bubbles appear and pop and the underside is golden, flip over with a spatula and cook for another couple of minutes.
Serve with some compote or more berries and lashings of maple syrup!
  EAT THEM ALL!!!