We love beetroot! Adaptable for so many recipes, vibrant in colour, full of healthy vitamins and of course delicious!! Feeling a bit bored of the usual humous for lunch we came up with this more colourful alternative. A bright and nutritious beetroot dip, ideal for spreading on toast or an oatcake and certain to add sparkle to your February table. It would also make a lovely addition to a spread of mezze plates or as an accompaniment for a roast veg dish!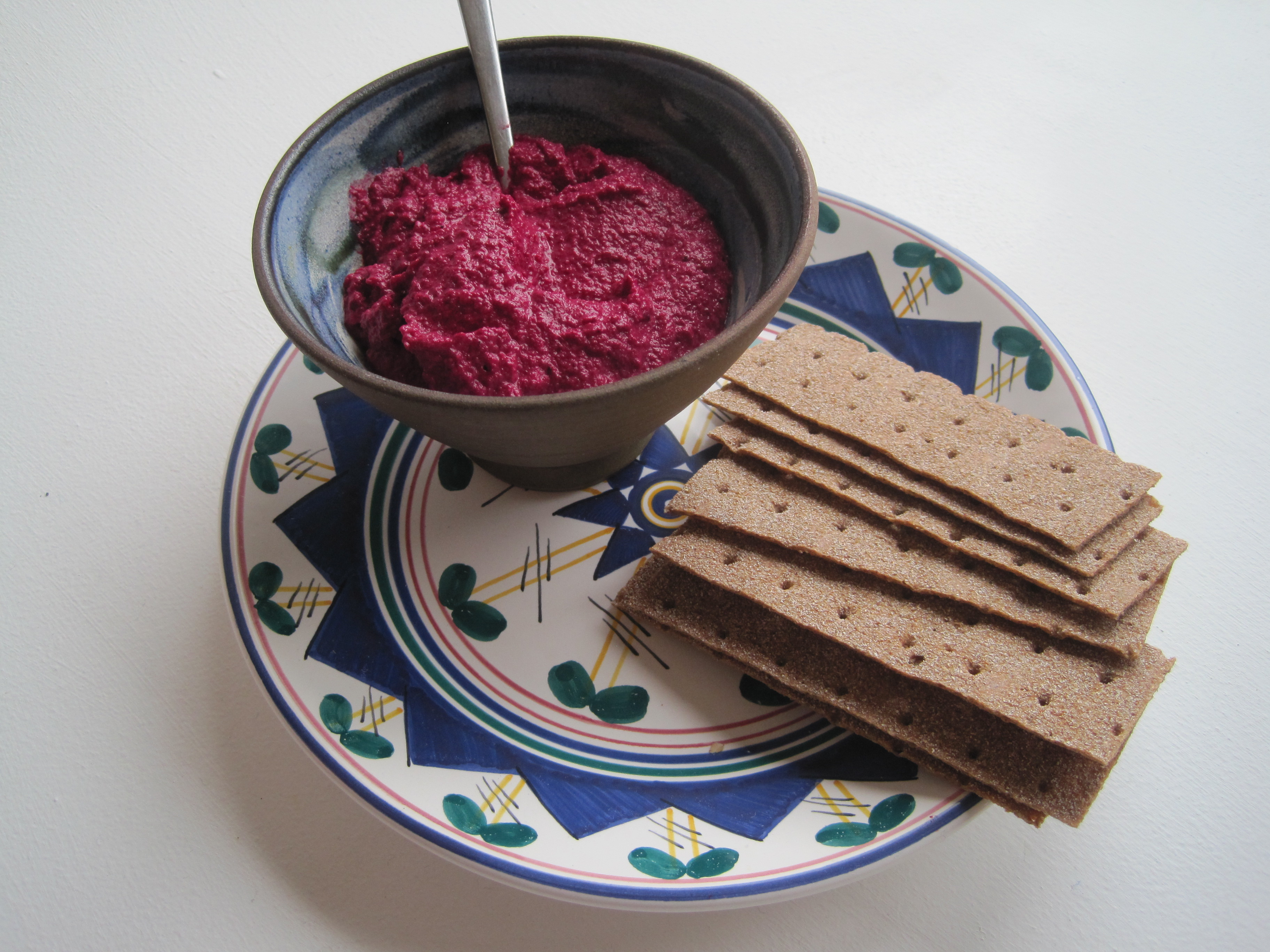 1 large cooked beetroot , peeled after cooking – roasted is best – wrap in some tinfoil and bake in a hot oven for around an hour until just cooked
100 g lightly toasted walnuts
1 small clove of garlic crushed
A good slug of olive oil
Juice of half a lime
Salt & black pepper
1. Whizz up the cooled beetroot with the toasted walnuts, garlic and enough oil to make a thick puree.
2. Add some salt and pepper and a good squeeze of lime juice and serve with oatcakes or rye crackers & carrot sticks as a dip or easy quick lunch along with some salad.