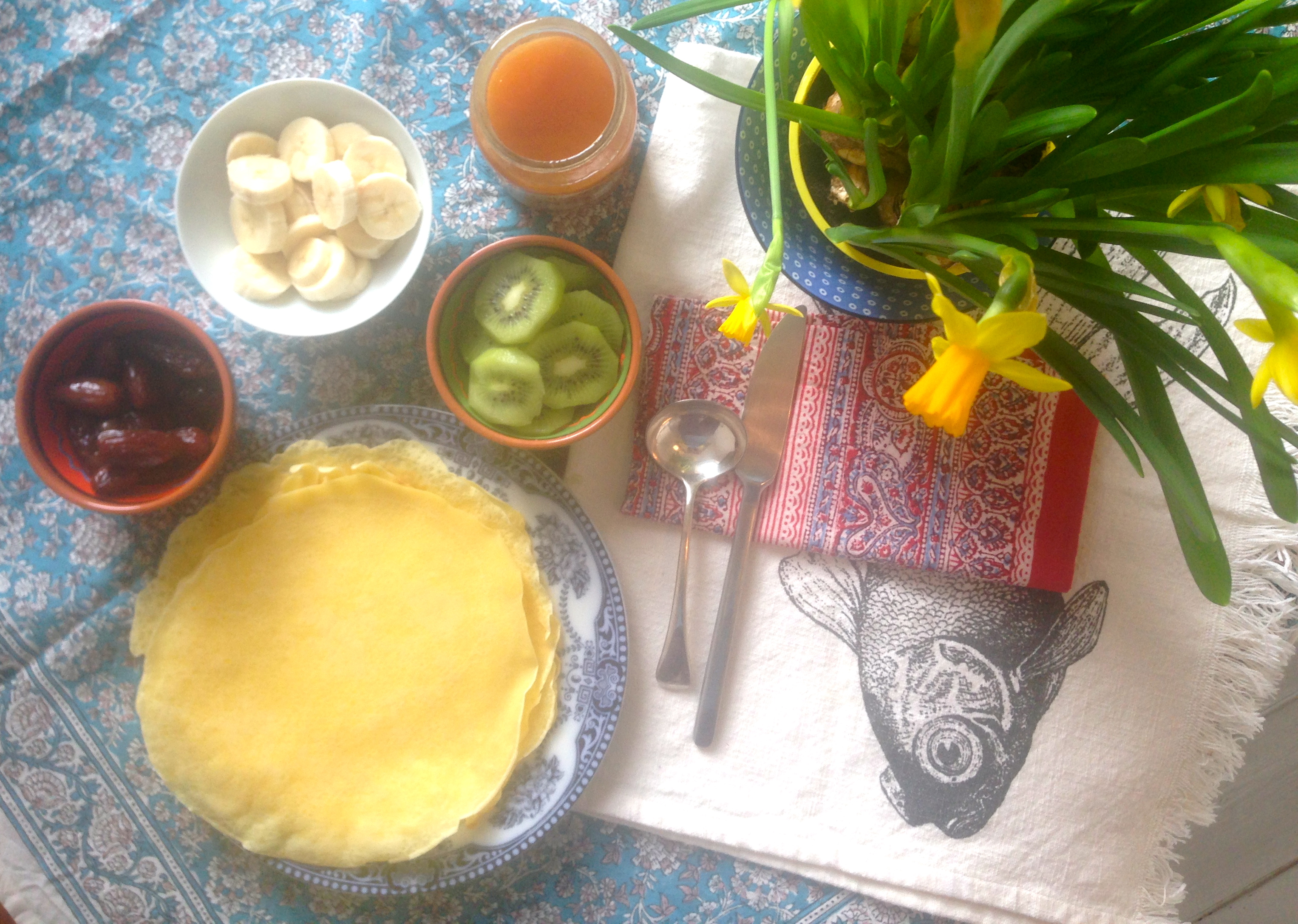 With Shrove Tuesday fast approaching, here's a super easy peasy recipe for gluten free pancakes. Get your flipping skills in the bag and enjoy the fun – top your pancakes with anything you like; from the traditional lemon juice and sugar to date syrup and fruit, or even spice things up with a savoury topping of your choice. Happy Pancake Day!
to make 6 pancakes
150 g gluten free plain flour
170 ml milk (any kind – soya, almond, oat, cow)
1 egg
1. In a large bowl, whisk together all the ingredients into a smooth batter.
2. Heat a non-stick medium frying pan and grease with a little butter on kitchen paper. Once the pan is hot, pour in a ladle of batter and cook for a minute before flipping over and cooking the other side. The pancake should get a little colour but still be pliable. Repeat until all the mixture is used up.
3. Eat!