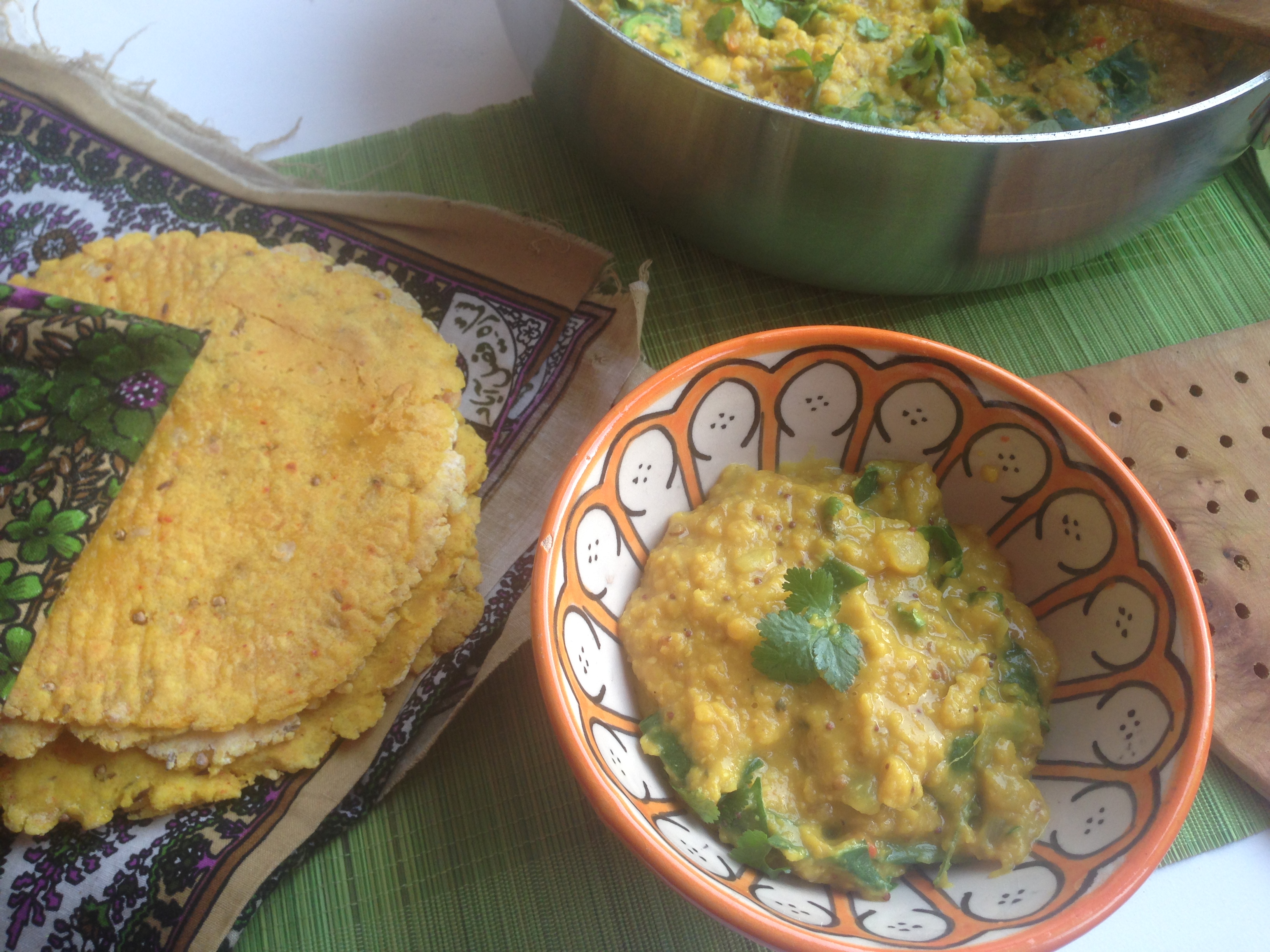 We invented these as an accompaniment to dal, curry or soup. Like the traditional flour roti, they are wholesome and can be served with a curry instead of or alongside steamed rice to bulk up a meal. The texture is great – soft and pliable! We hope you like them.
300 g mashed potato
150 gluten free flour ( plain or self raising)
1/2 tsp salt
1 tblspoon olive oil
1 tsp cumin seed
1 tsp coriander seed
1 tsp turmeric
Pinch chilli flakes
1. Put all the ingredients into a bowl and mash together to form a stiff mixture.
2. Divide into 6 or 8 balls and roll out on a floured surface.
3. Heat a large frying pan or griddle on a medium heat and cook each roti until golden on both sides. Keep warm in a tea towel until you have cooked them all.
4. Best served warm with dal, curry or soup.