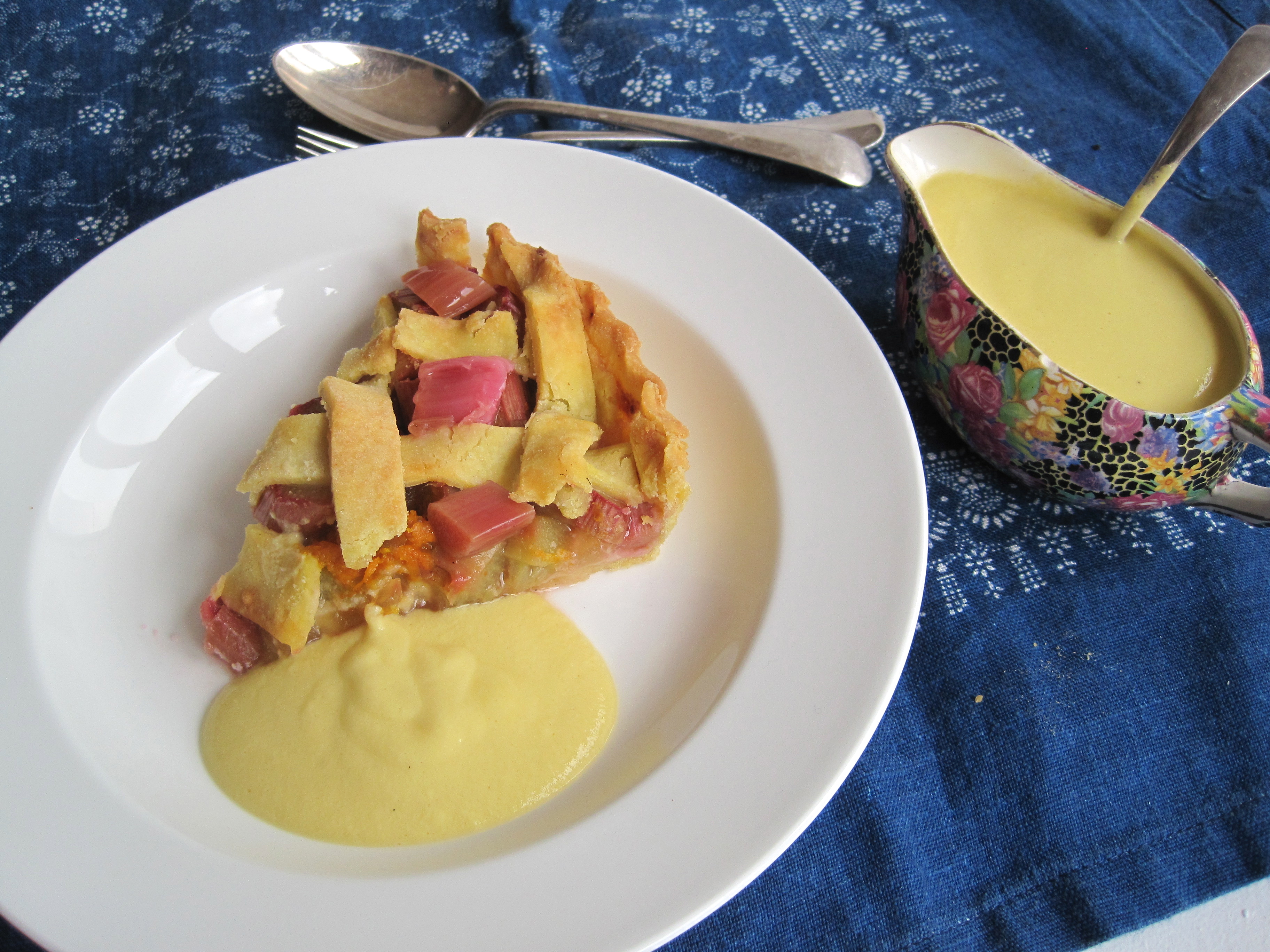 We know that custard is not really on the top of everyone's list to make – but it definitely is worth it! Especially this almond milk dairy and gluten free version. It really enhances a crumble or fruit dessert – like our Rhubarb Tart! Quick and easy to make – get in the kitchen now!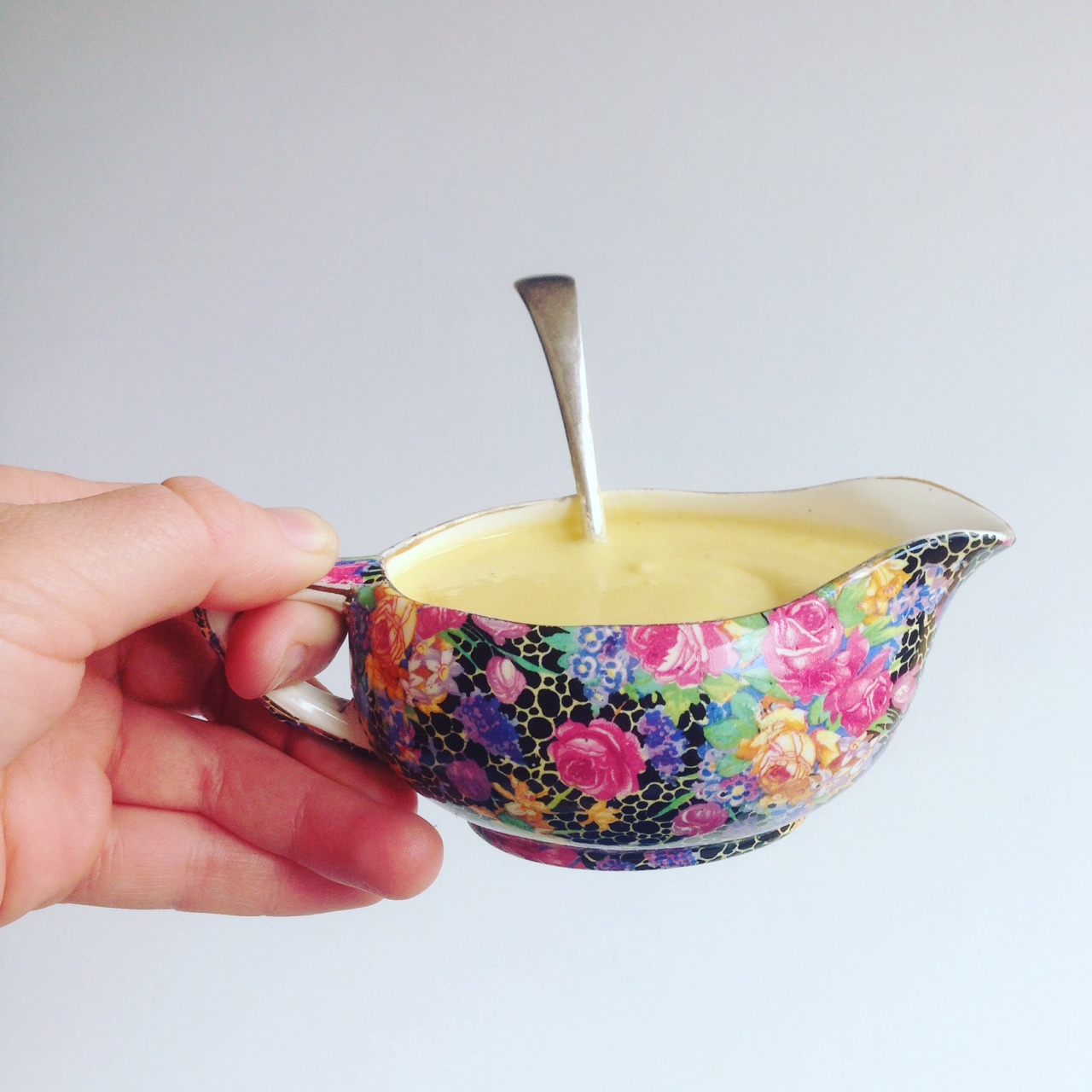 300 ml almond milk
2 large egg yolks or 3 small egg yolks
1 tblsp agave nectar
1 tsp vanilla extract
1 tsp cornflour
1. Heat milk gently until warm. Meanwhile mix the egg yolks in a bowl with agave and cornflour.
2. Pour over the egg mix over the warm milk, whisking together immediately.
3. Return the custard to the pan and whisk continuously over a gentle heat until it begins to thicken. Let the custard bubble once and immediately remove from heat, stir in the vanilla and pour into a bowl or jug to serve. It works well warm or cold.