We've gone a wee bit more sophisticated with our rhubarb in this recipe – with great results. The ground almonds are delicious and help to keep the pastry base crisp on the bottom by soaking up the rhubarb juice. Serve warm or cold with our recipe for almond milk custard.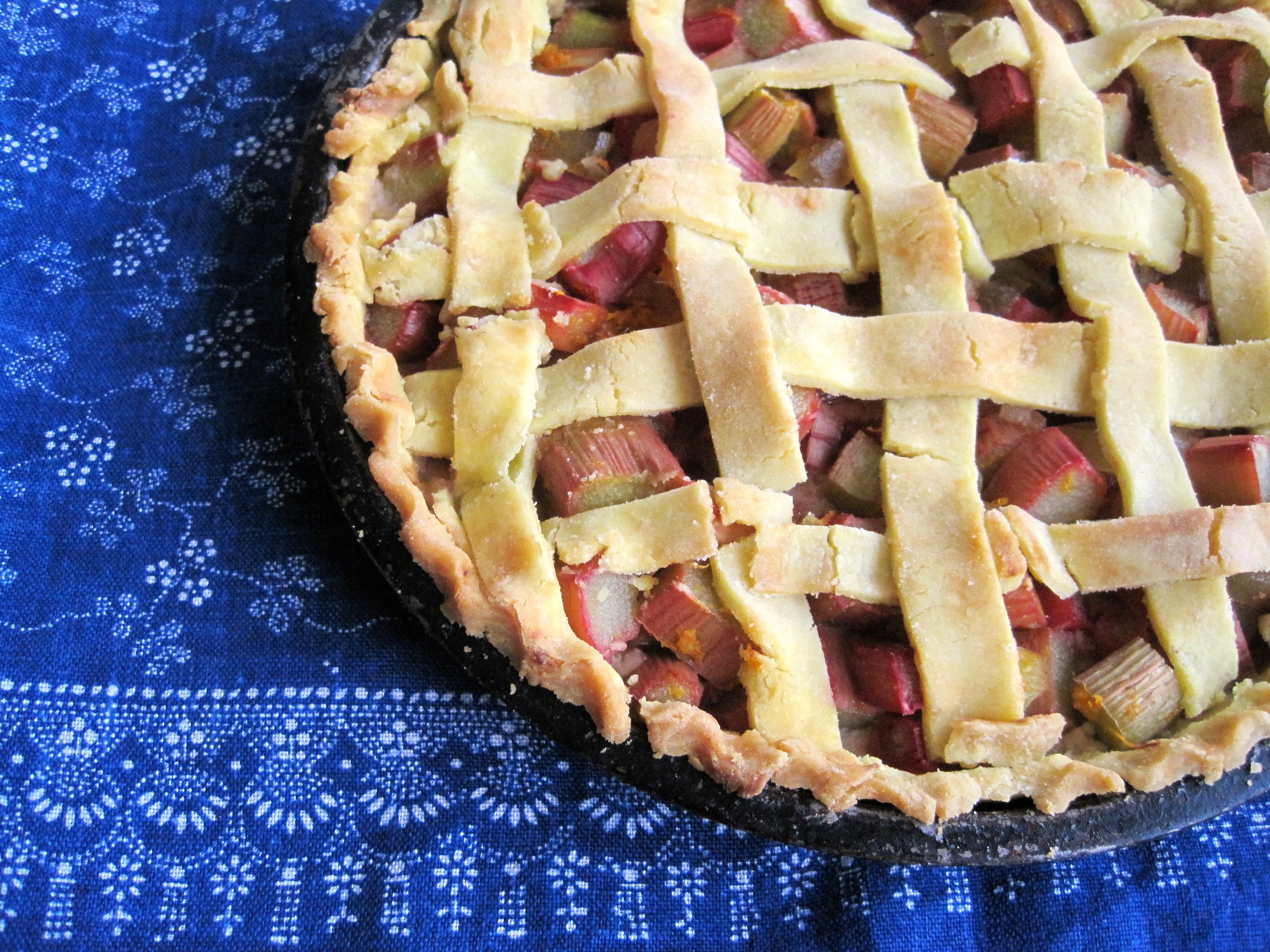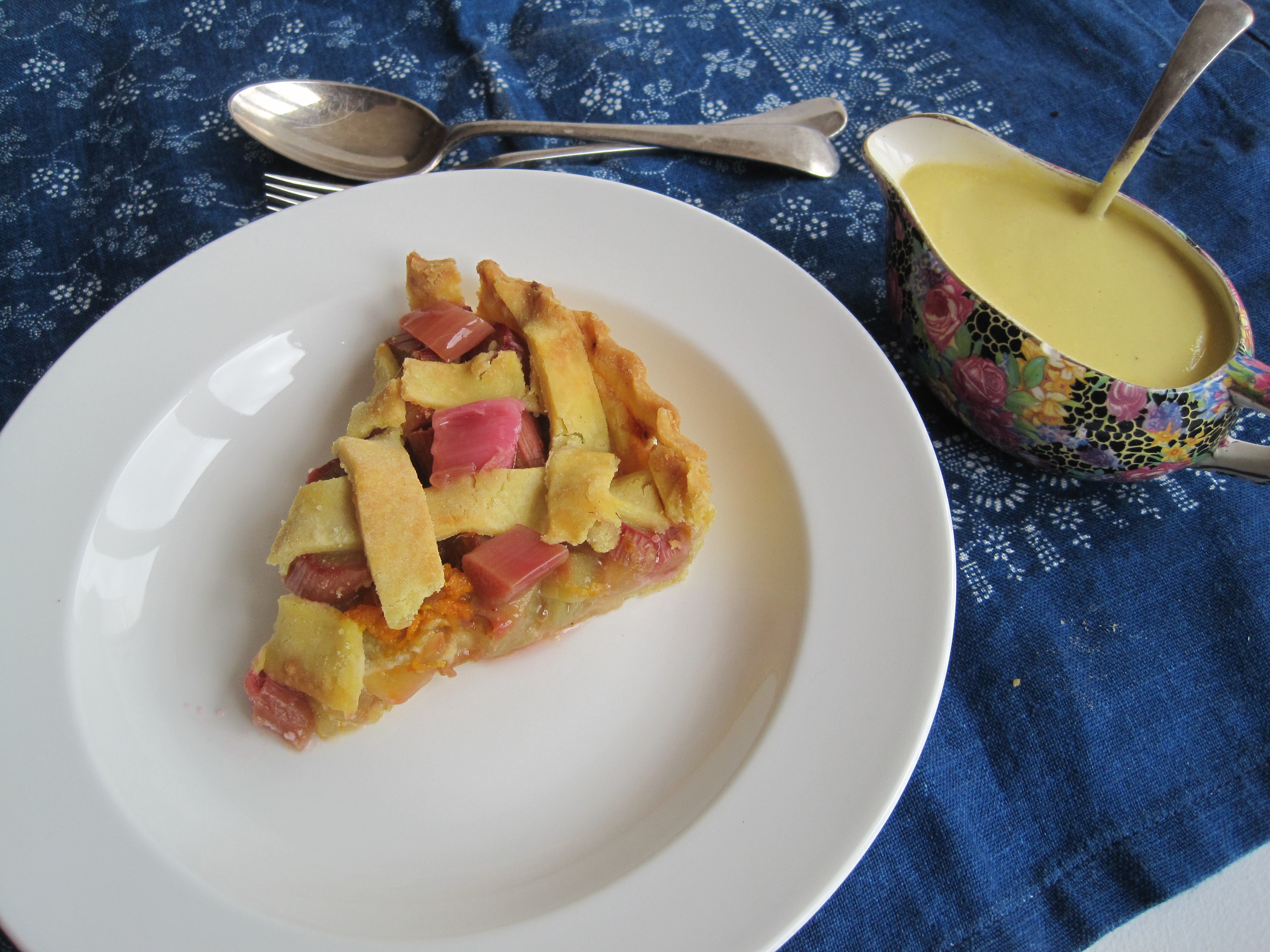 Pastry
200 g gluten free plain flour
100 g butter or vegan margarine
1 egg
Filling
90 g ground almonds
800 g prepared rhubarb (without the leaves)
Rind of an orange
70 g agave nectar
50 g chopped stem ginger ( optional)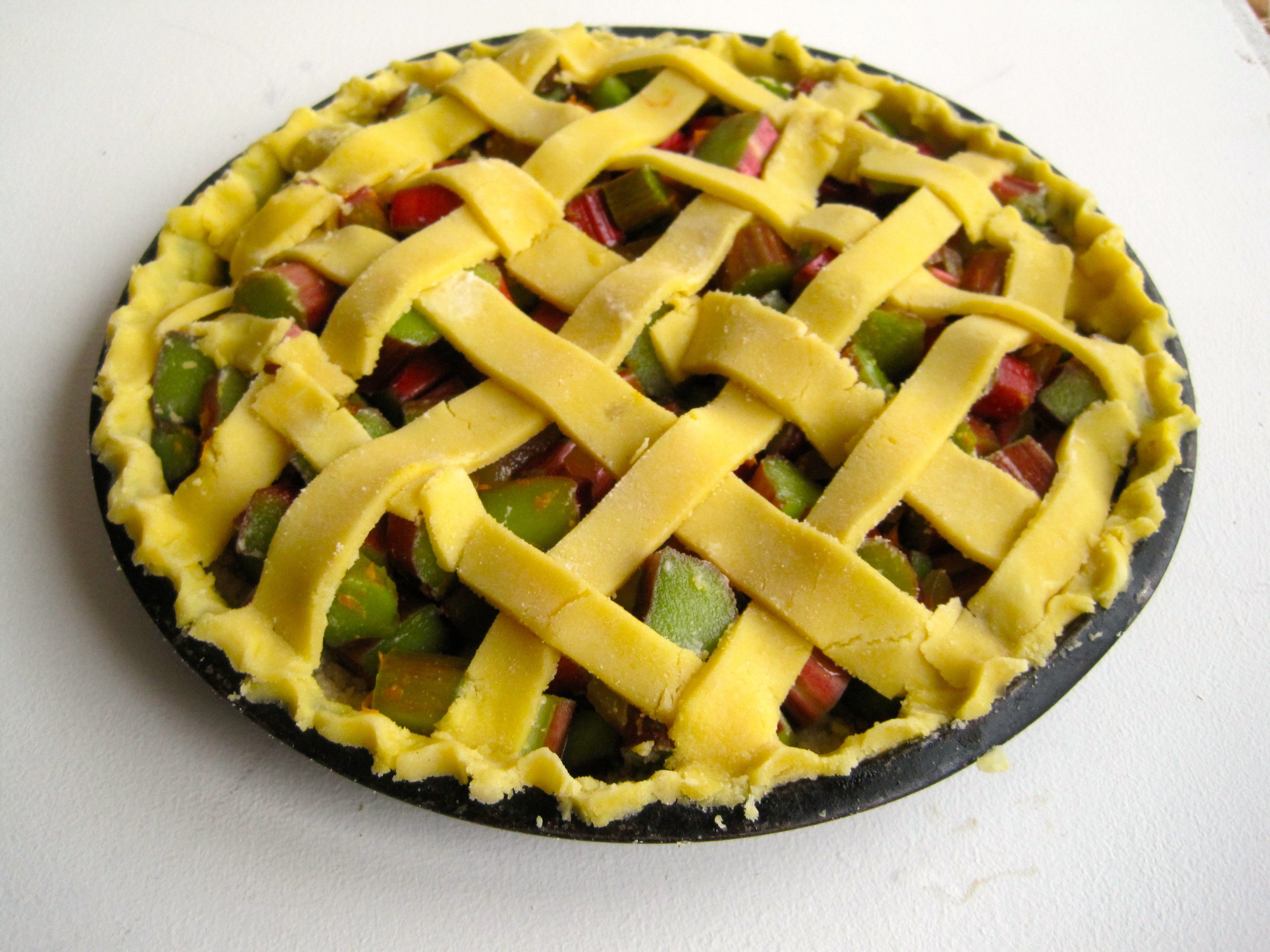 1. Preheat oven to 200°c.
2. To make the pastry : Rub the butter or margarine into the flour in a large bowl. Add the beaten egg and mix to a soft dough. Reserve a little pastry for the lattice top and
carefully roll out the rest to fit a 22 cm buttered, or oiled flan tin . Don't worry if the pastry falls to bits – it usually does! – just patch it together and make sure it's evenly spread out.
Cover the base with the ground almonds.
3. For the filling : chop the rhubarb into even size pieces and put in a bowl, add agave, orange rind and ginger. Put this  mix on top of the almonds.
4. Now make the lattice top : Roll out remaining pastry and cut into strips of roughly 1.5 cm wide. Carefully interweave the strips on top of the tart. They will fall apart a bit but not to worry – sometimes it's handy for tucking one strip under another! By the way if you want to make a whole pastry lid, abandon the idea of a lattice and make more pastry!
5. Bake tart at 200°c for 25 – 30 mins or until light golden and the rhubarb is soft. Best served warm with almond custard!