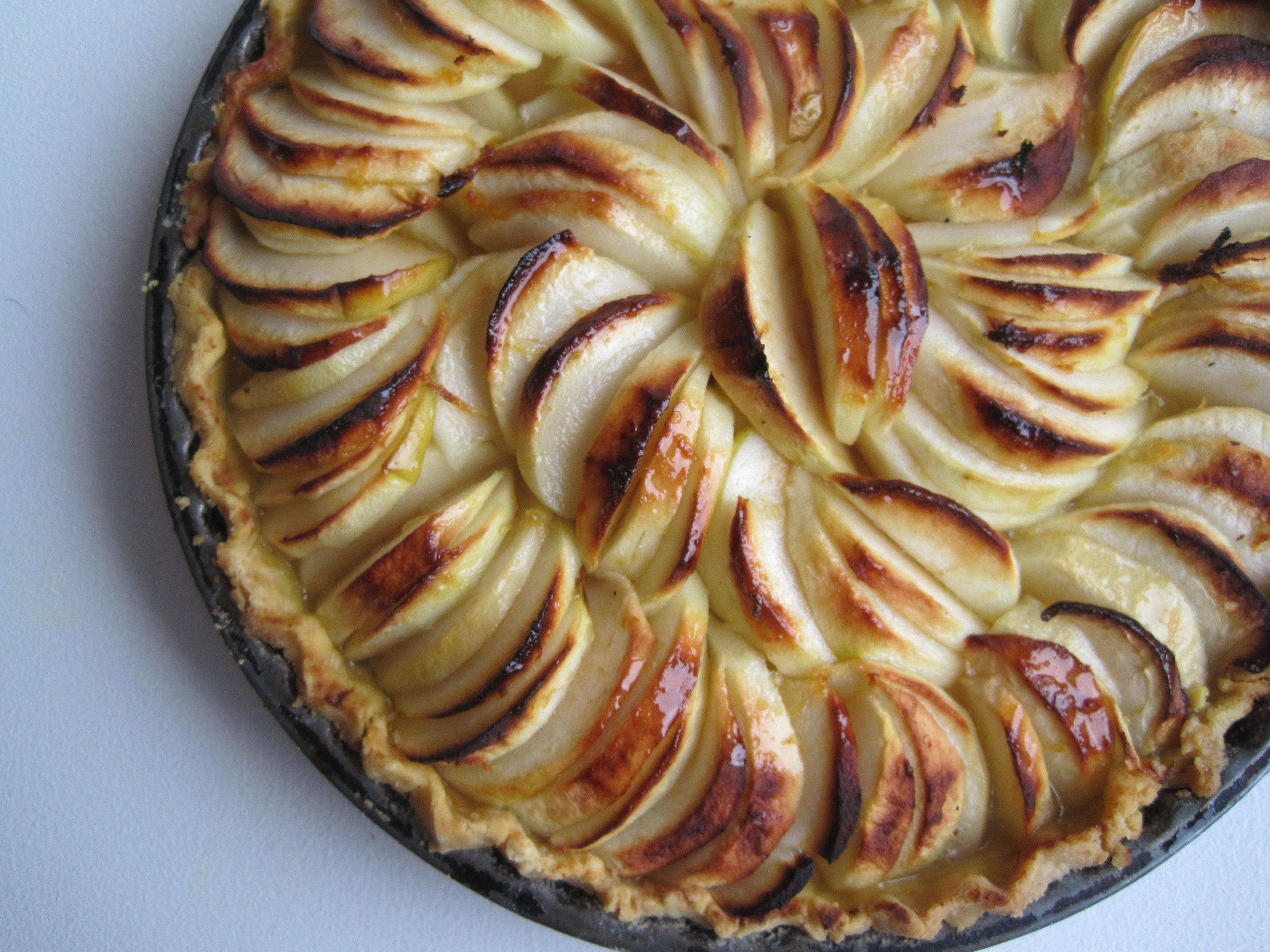 We've had this recipe requested on several occasions because the gluten free pastry is 'better than normal pastry'! The shortcrust pastry is delicious, crisp and this makes a great tart for dessert or afternoon tea. Bramley apples are the best as the top layer retain their beautiful shape and the underneath go nice and pulpy.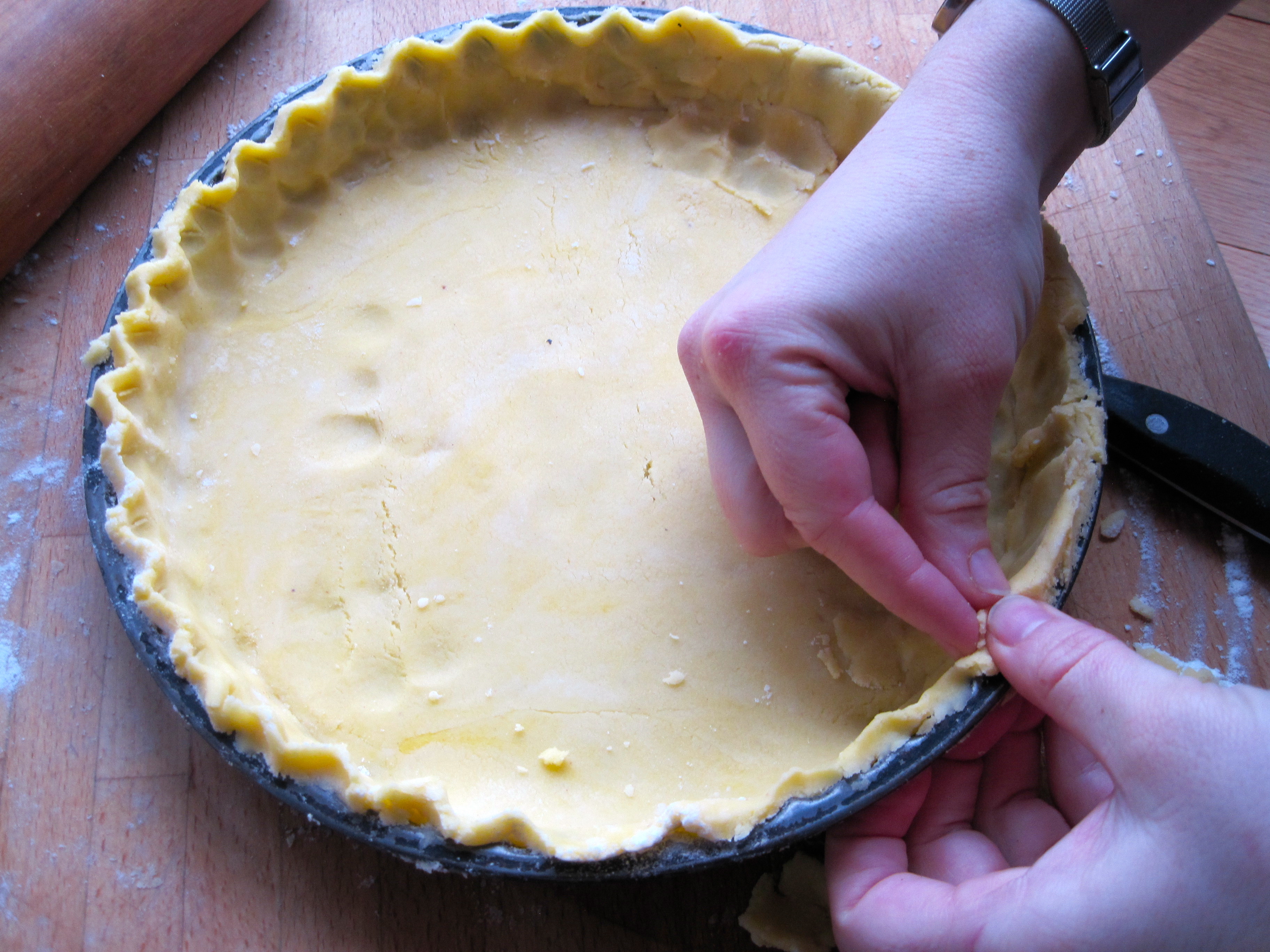 fluting the edge of the pastry case makes it look lovely!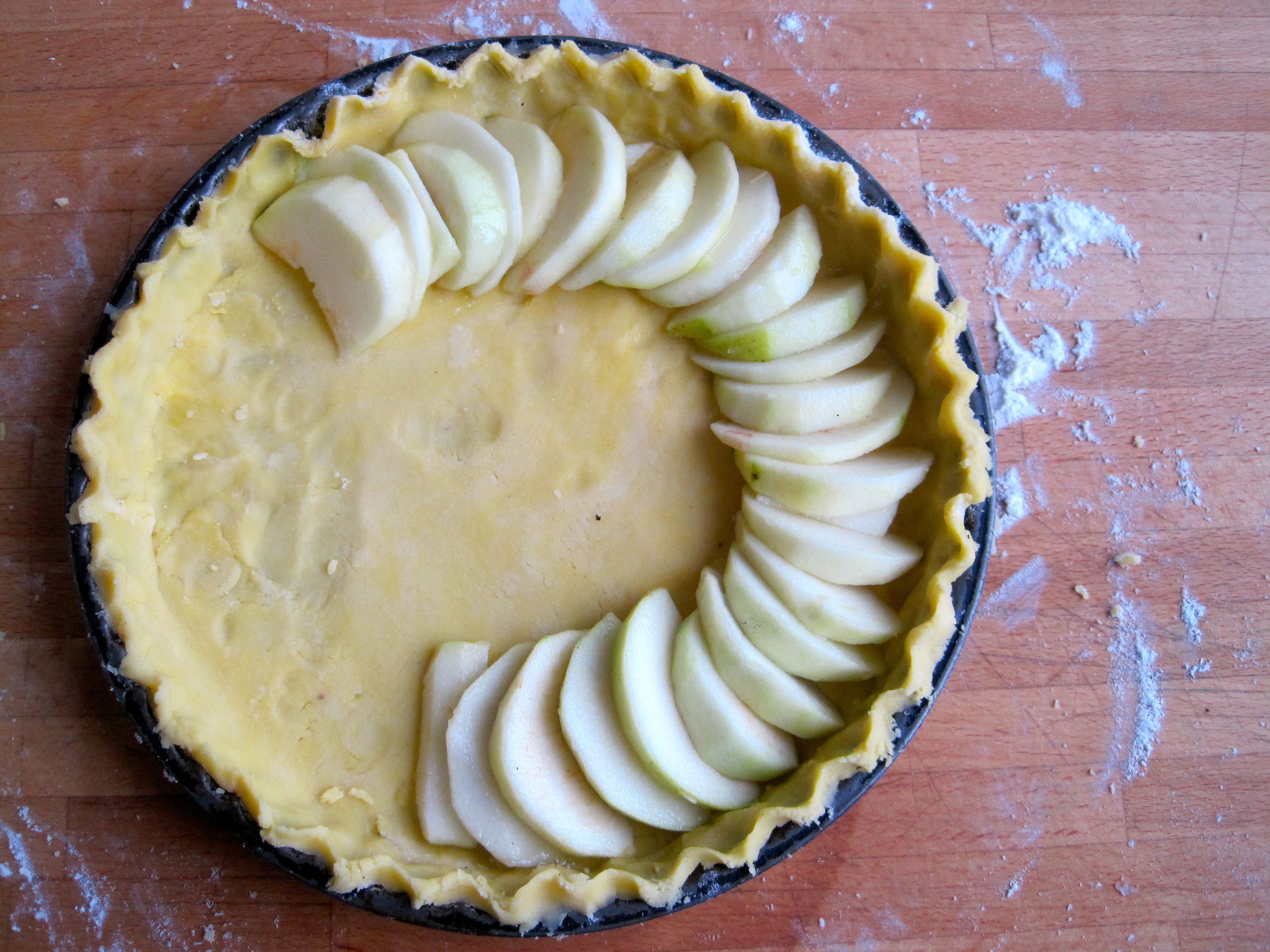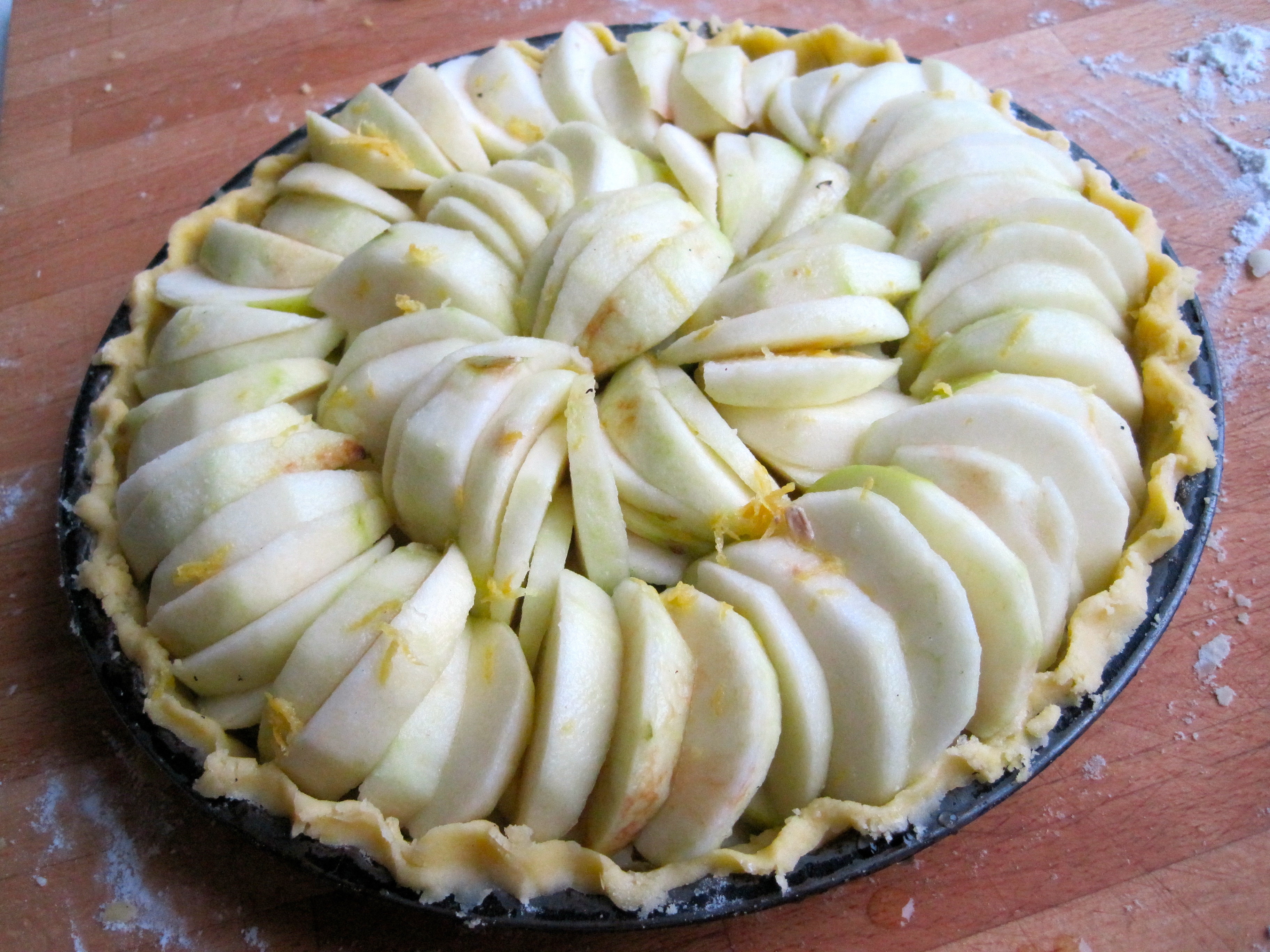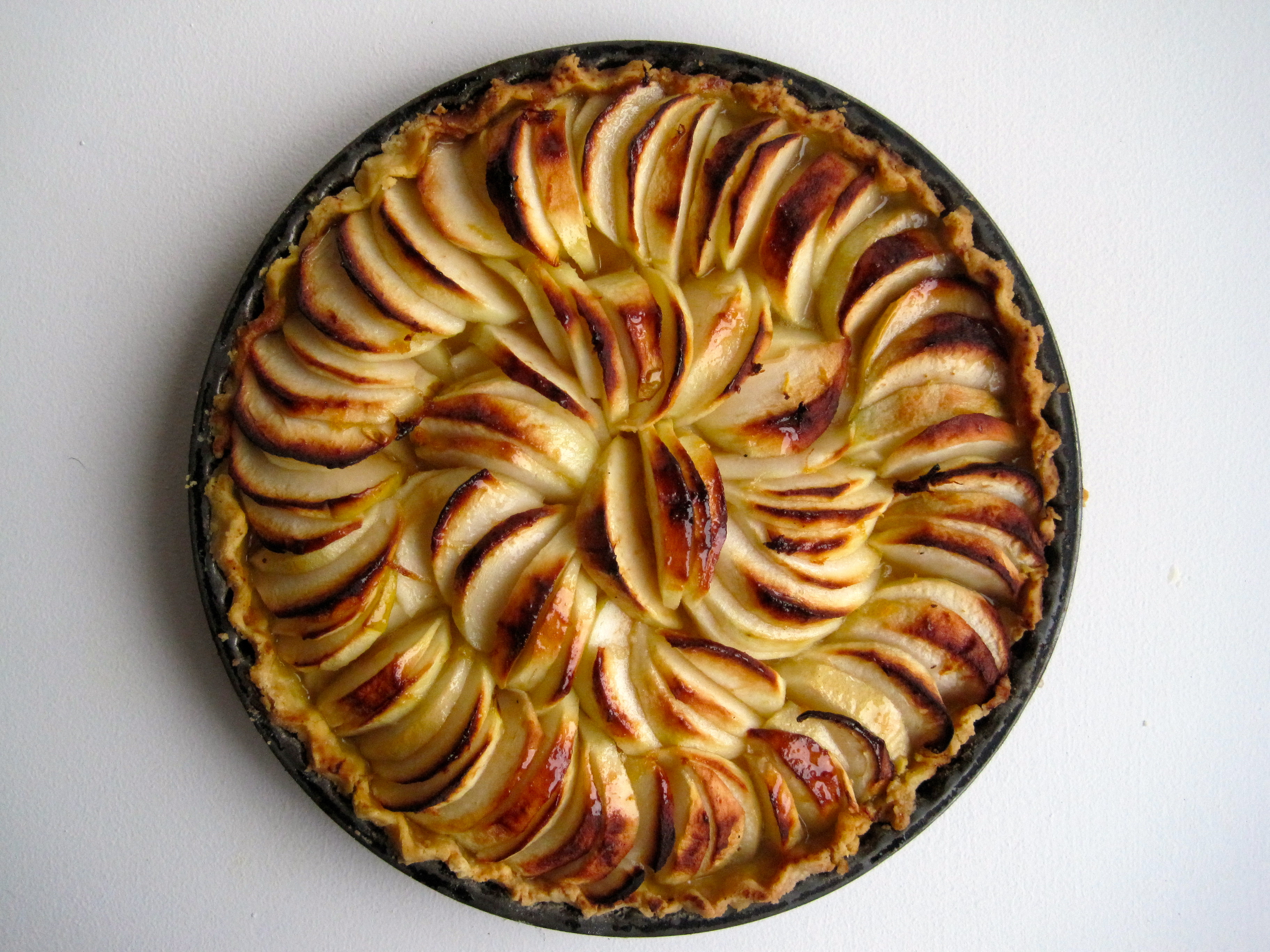 Pastry
200g gluten free plain flour mix (we use Doves Farm)
100g soft butter at room temperature(if using unsalted butter add a pinch of salt) / or vegan margarine
1 large egg
Filling
1kg 250g Bramley apples, peeled cored and sliced thinly
50 g fructose sugar + 2 tblsps for sprinkling
1 lemon Juice and zest
Glaze
Juice of a lemon
3 tblsps honey
Serves 8
Grease a 25cm tin with a little butter, oil or margarine. Preheat the oven to 200c.

Rub the butter into the flour and then add the egg. Lightly mix until combined, but be careful not to overwork. The mixture should form a smooth ball of dough when pressed together with your hands.

Roll the pastry out thinly on a floured surface with a rolling pin and wrap round the rolling pin to transfer into the tin. It might crack or break – don't worry! Patch any cracks with remaining pastry. Cut off the rough edges and press into a fluted pattern with your finger and thumb.

As you chop the apples, sprinkle with the lemon juice and zest and then mix in a bowl with the 50g fructose sugar.

Layer the tin with the sliced apples, covering with lemon juice as you go. Once completely full of apples, sprinkle with the extra tablespoons of fructose and any remaining lemon juice.

Bake in the preheated oven for 30-40 minutes until the inner apples are soft and pulpy and the surface layer is golden and browning.

Leave to cool in the tin.

Boil the glaze ingredients in a small pan over a high heat for a couple of minutes and pour over the tart.