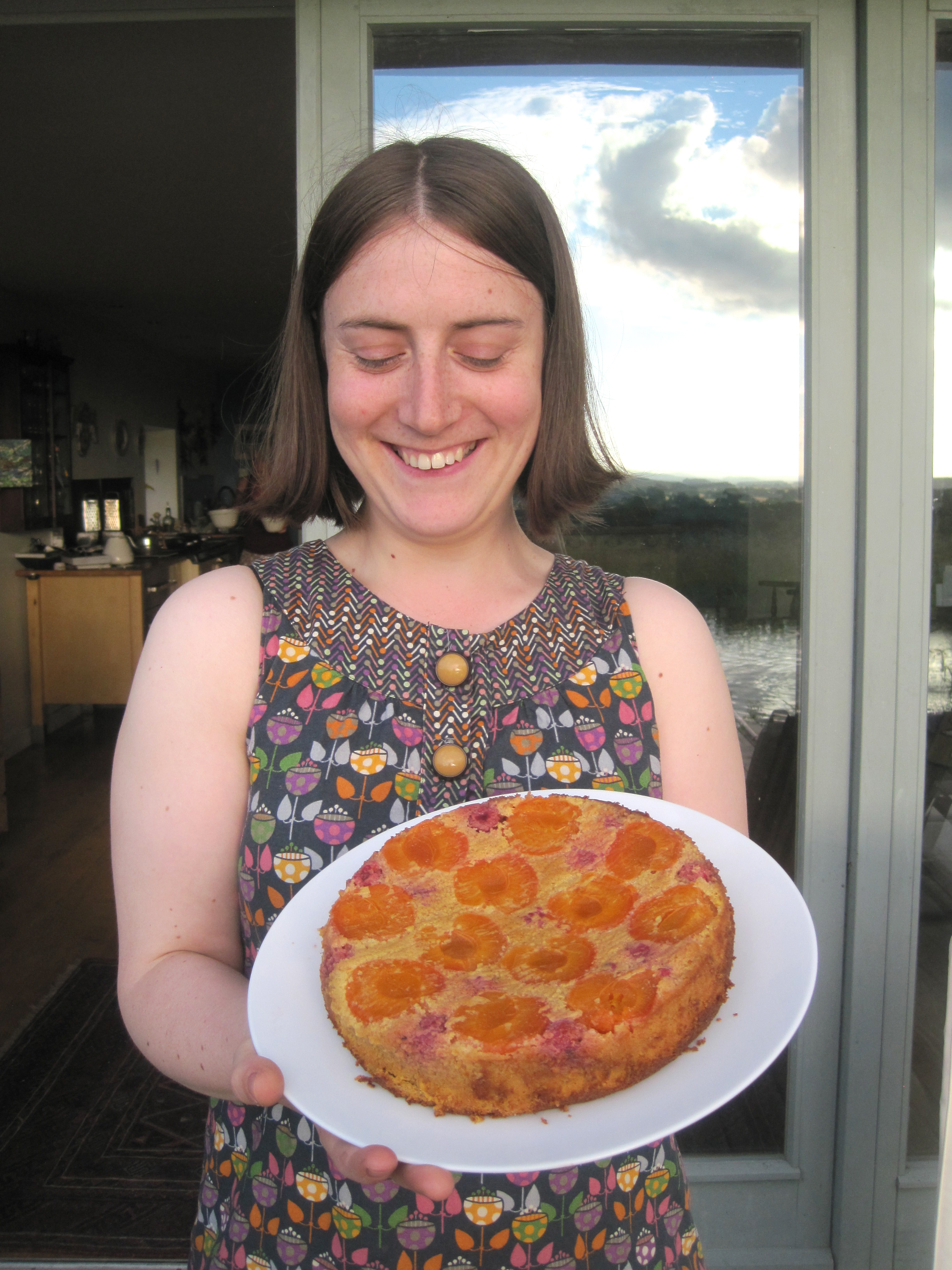 This cake started life as an orange and almond cake and has been transformed into something a little more seasonal with the addition of apricots and raspberries. It's an upside down cake, with the fruit cooking on the bottom, so it works best with a spring form cake tin. Deliciously moist, fat and flour free, you're ticking the boxes for gluten and dairy free with this one. It makes a lovely end to a meal with friends.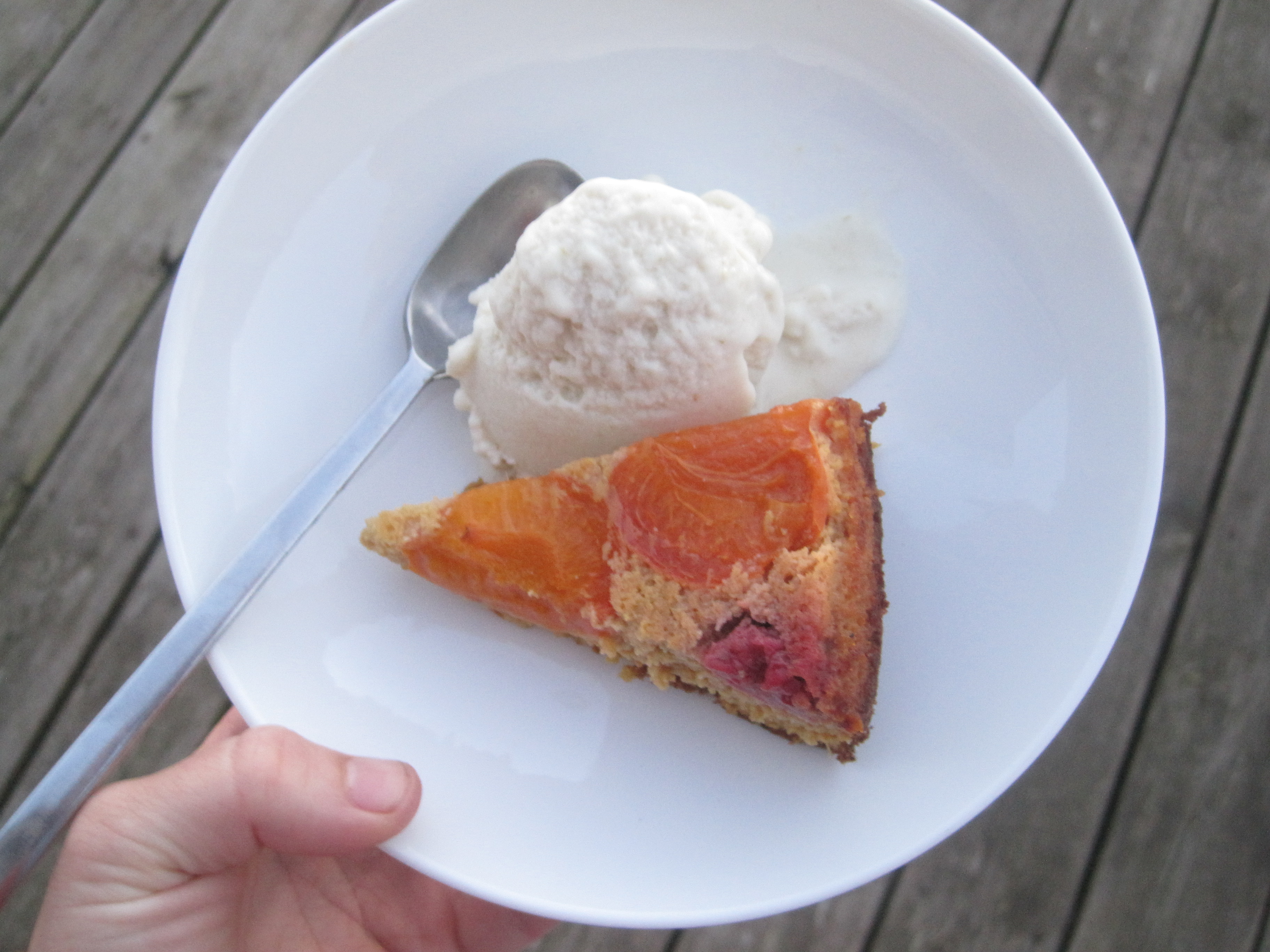 1 whole orange, washed thoroughly and chopped into 1 inch pieces
3 eggs, separated
125 g of any sweetener – fructose, agave syrup, coconut sugar etc
125 g ground almonds
6 apricots, halved and stoned
1 small handful raspberries
1. Begin by cooking the orange in a pan with a couple of tablespoons of water. Simmer for 30 minutes – keep an eye on the pan as you don't want it to go dry or burn! You can add more water as the cooking progresses.
2. Purée the orange and any remaining liquid (not too much) in a liquidizer and leave to cool.
3. Preheat the oven to 170°c and prepare a spring form tin, covering the bottom with baking parchment and greasing the sides. Arrange the fruit on the bottom of the tin, cut side down.
4. In a large bowl, whisk the egg yolks and sweetener for around 5 minutes with an electric whisk until they have turned pale and light and airy.
5. Mix in the orange purée and gently fold in the ground almonds.
6. In another bowl, whisk the egg whites to stiff peaks. Fold in 1 large spoonful of the mixture to the almond orange mix to loosen before folding in the remaining egg whites carefully. Pour the mixture into the tin on top of the fruit and bake in the oven for around 30-45 minutes. A skewer should come out clean when the cake is cooked. If it's browning too quickly, add a sheet of tin foil to keep it protected in the oven.