We feel that nothing beats fresh peas and beans from the garden, lightly steamed and straight onto your plate! Here we combine their naturally sweet flavour with the sharpness of lemon and mustard as well as black basil, lemon basil and fresh tarragon. A great salad for lunch time with some bread or another salad dish, or you could serve it as an accompaniment to a main dish at dinner time.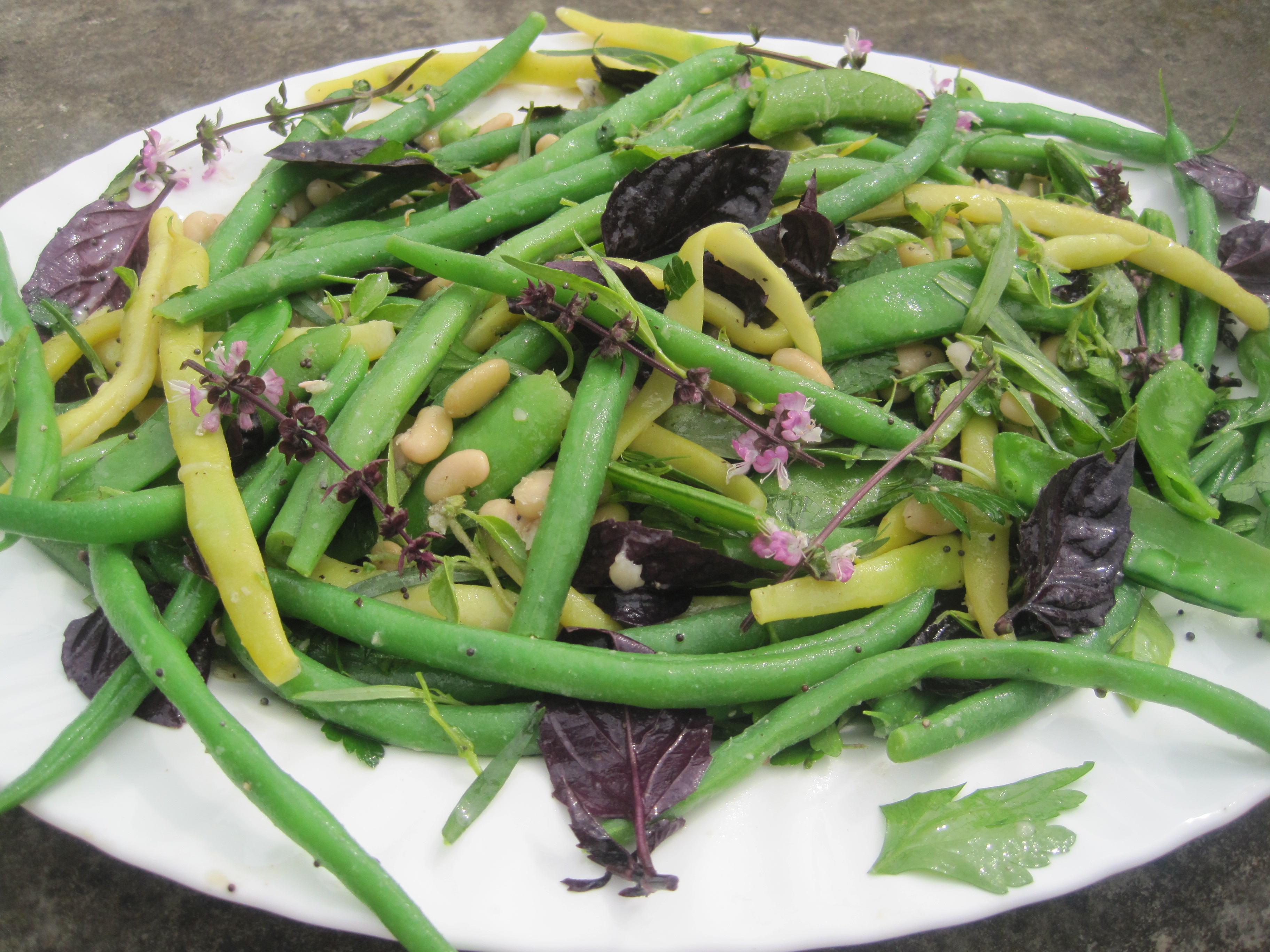 2 big handfuls of french beans
1 handful of mange tout peas
a few podded peas
2 large handfuls of flageolet beans, precooked or 1 tin.
1 small handful of black basil or green basil leaves
a few sprigs of tarragon leaves
a few sprigs of lemon basil
extra virgin olive oil
apple cider vinegar
1 tsp dijon mustard
2 tsps mustard seeds, lightly toasted in a pan until they start to pop
juice of 1/2 a lemon
salt & pepper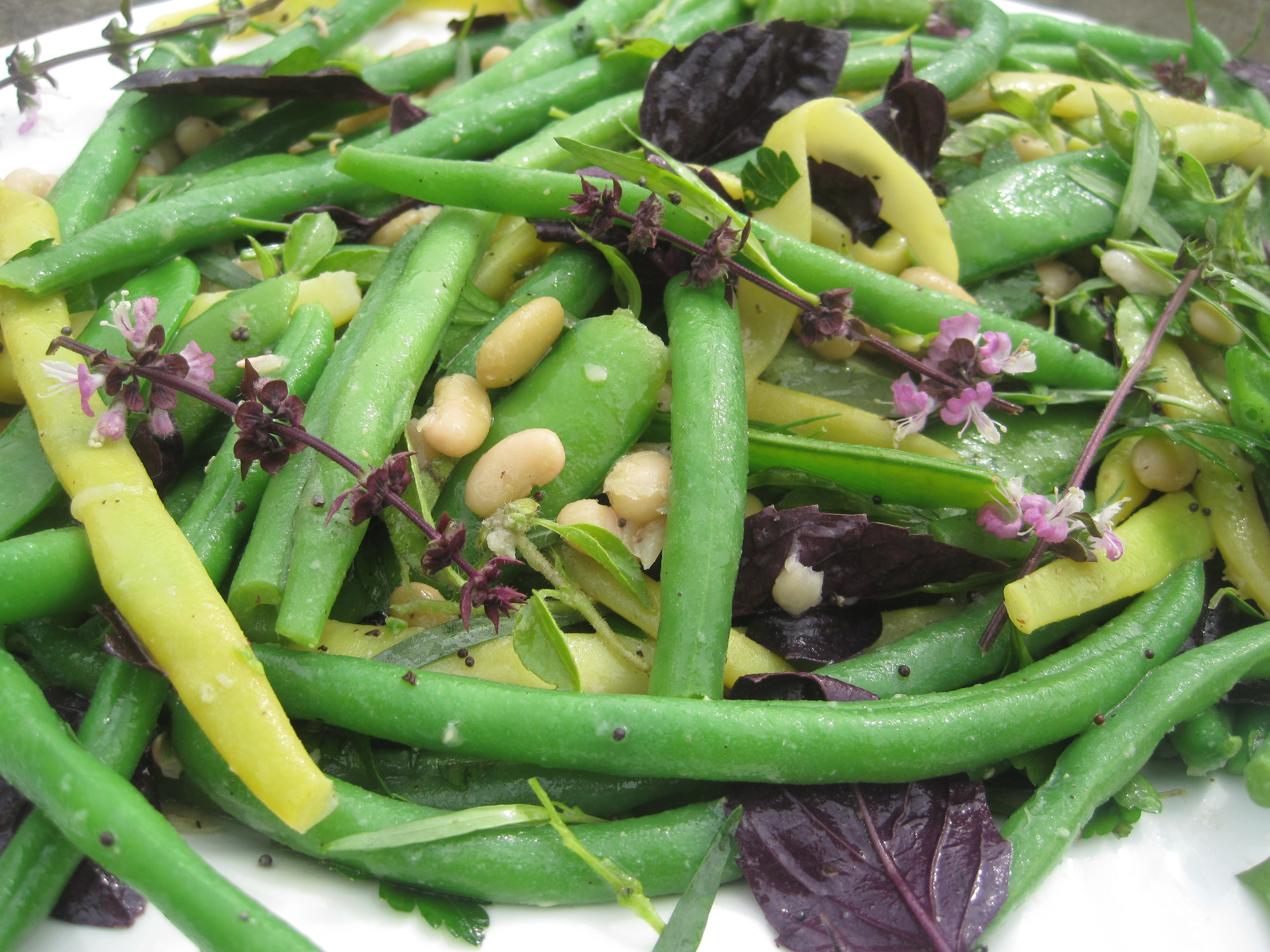 1. Begin by filling a basin or the sink with cold water – add some ice to make it really cold.
2. To cook the french beans, put a pan with a very small amount of water in the bottom and a lid on top on to the heat, once boiling add the beans and cook until just tender. Add the mange tout and steam for a further 30 seconds. Drain immediately and toss the peas and beans into the ice cold water.
3. Combine the dressing ingredients in a small bowl, and adjust to your taste. Pour over the flageolet beans and add the french beans and peas as well as the fresh herbs and mustard seeds. Serve on a big platter.