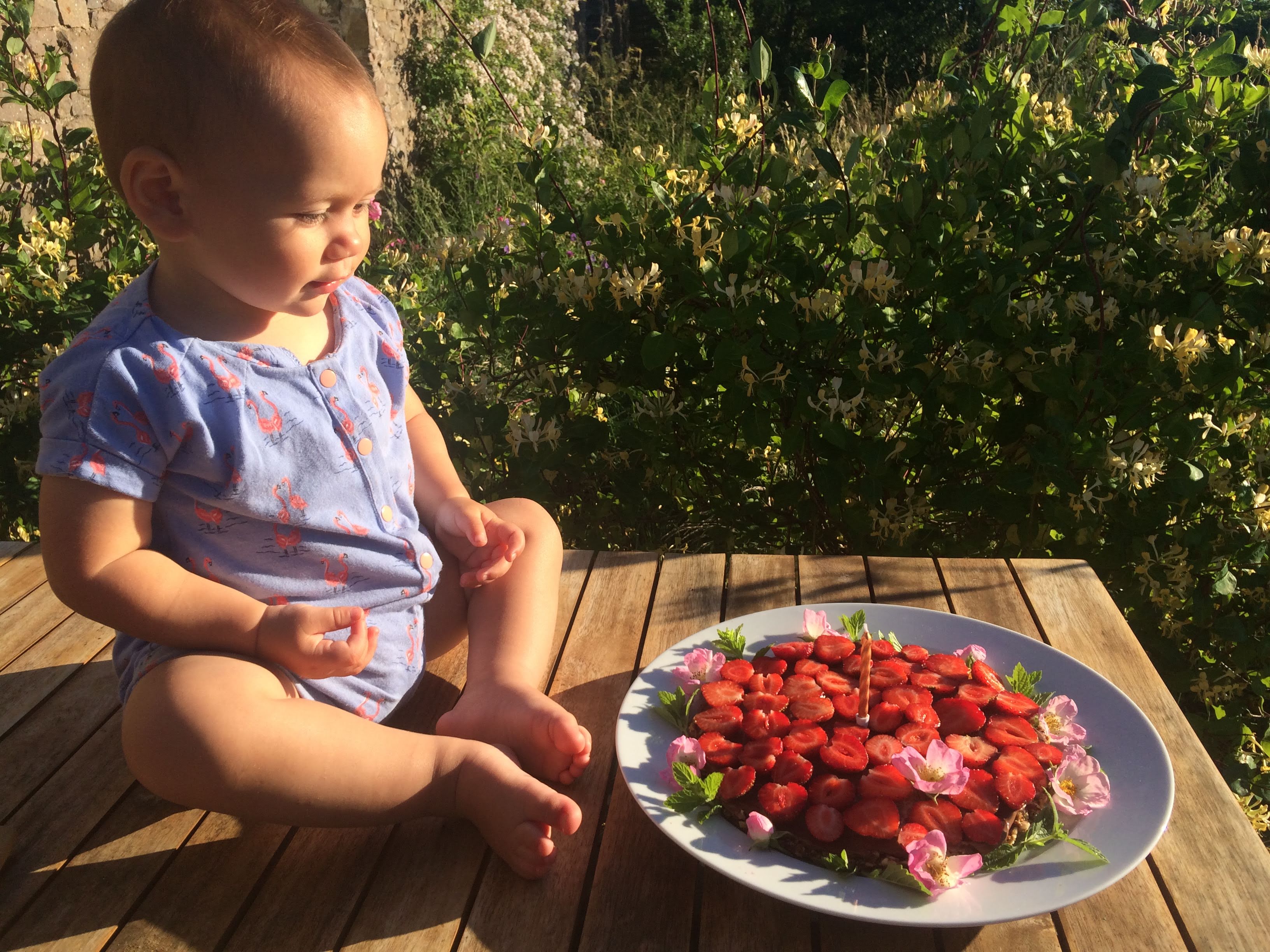 This is perfection for a Summer party or as a vegan or gluten free birthday cake! It takes a little while to set so make sure you start at least 2 hours in advance of when you want to eat it! Rich with nut protein, dates, chocolate and, of course, strawberries, this really hits the spot – cover with edible flowers and leaves and you have a real treat to share. We make this one every year so thought we would share it again!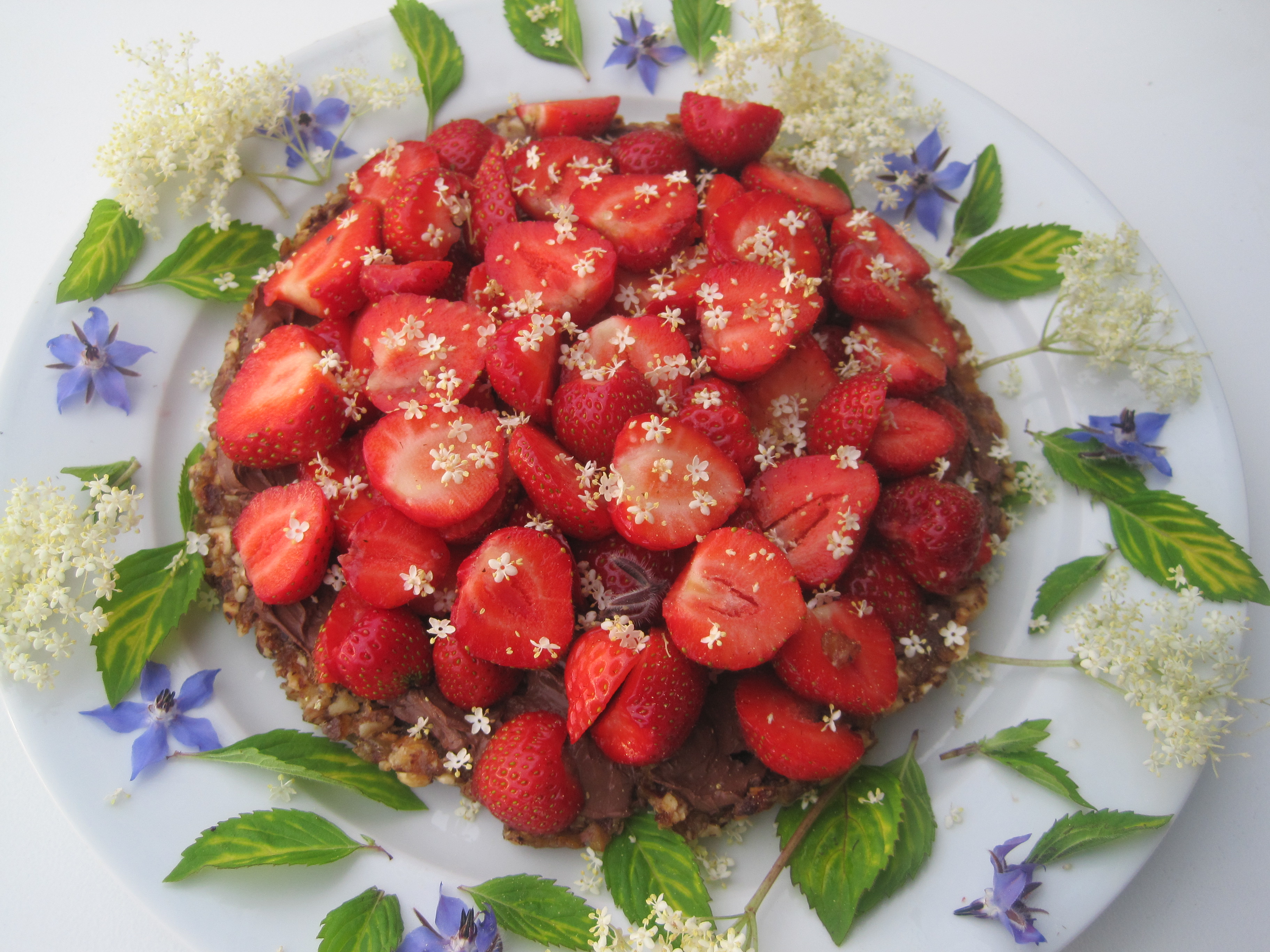 150 g medjool dates or others, soaked in hot water for 20 minutes
100 g hazelnuts, lightly toasted, skins removed
70 g dark chocolate minimum 70% cocoa solids
150 g soya cream
500 g strawberries, halved
Rosewater (optional)
Elderflowers or borage flowers and mint leaves to decorate (or other edible stuff)
1. In a food processor, grind together the nuts and dates. Pack them down into a 20 cm loose bottomed cake tin and put in the freezer for at least 2 hours to set.
2. In a bain-marie, melt the chocolate (making sure to do it slowly and not burn it). Leave to melted chocolate to cool a little before adding the soya cream and stirring together.
3. Top the nut base with the chocolate cream and the halved strawberries as well as a little dribble of rosewater – not too much as it can be overpowering. Now decorate with the edible flowers. It can be left in the fridge until you're ready to eat it.