For us, a stuffed courgette really means Summer has started. As this year has been so sunny, we have absolutely tonnes – have you got any good recipes to share with us?? We need courgette ideas…. so more recipes coming soon! Stuffed courgettes are delicious with minty new potatoes and a crisp green salad. Eat in the sunshine!!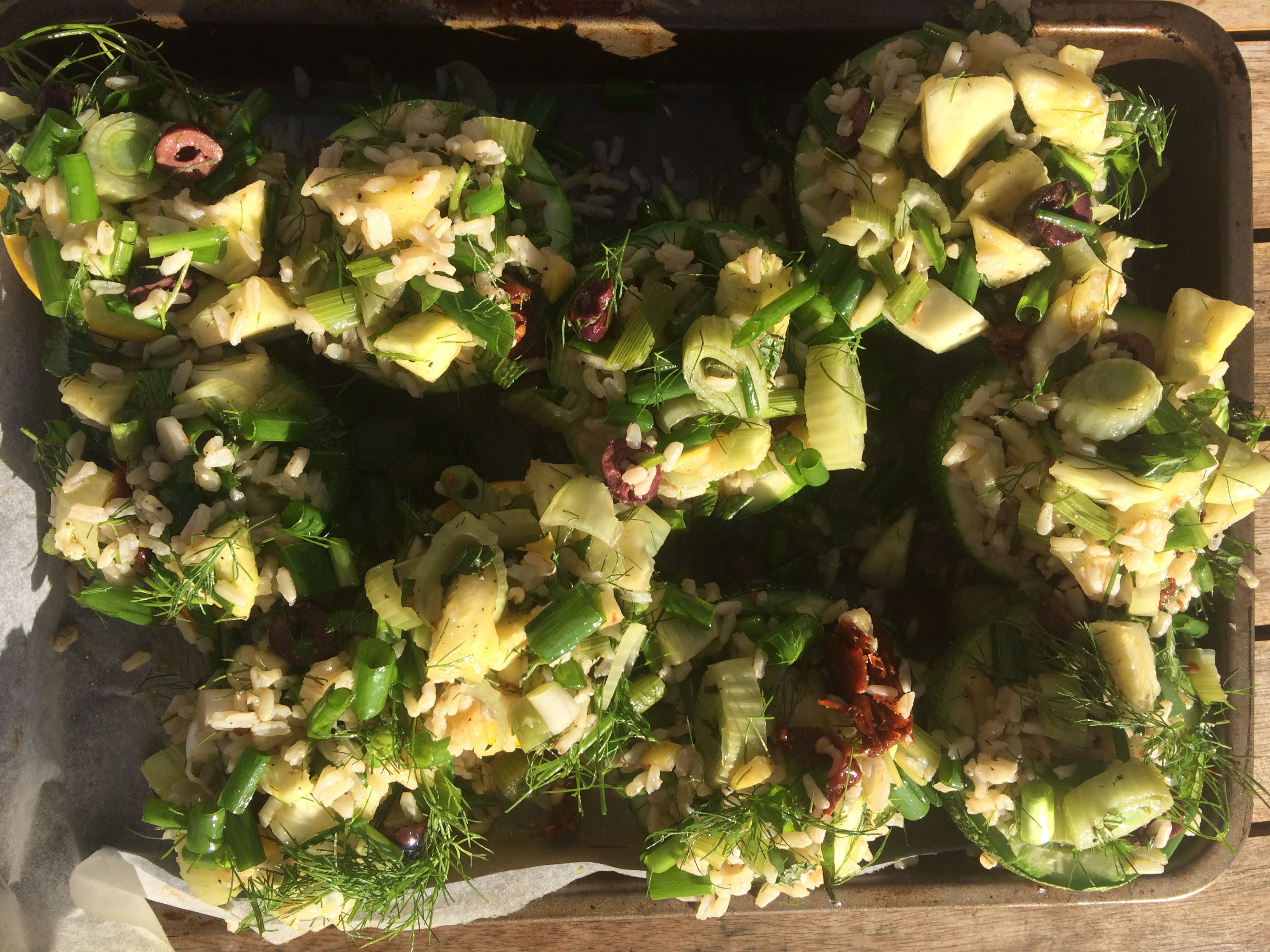 4- 6 courgettes – round are good but long ones fine too
200 g cooked brown rice
Bunch spring onions
1 fennel bulb
Bunch mint
Fennel fronds from top of bulb or a bunch of dill
Sun dried tomatoes
Black olives
Salt and black pepper
1. Preheat the oven to 200°c.
2. Halve the courgettes and scoop out the seeds leaving a cavity for filling. Place in a baking dish or oven tray, drizzle with oil and put into the oven to part cook while you prepare the filling – about 10 minutes.
3. Chop the spring onions, courgette centres, olives and sun dried tomatoes and combine with the brown rice and plenty of chopped herbs. Season with salt and pepper.
4. Take the courgettes from the oven  – they should still be firm but starting to release water, spoon in the filling, piling it up. Any extra filling can be eaten as a salad later.  Drizzle the filled courgettes with olive oil and bake in the oven for about half an hour until the courgettes are tender and the filling is well heated but before it starts to brown too much.