A cake that's perfect for tea time – or even as a gluten free alternative to Christmas cake! The cake is very moist and rich in fruit, so has a lovely flavour and is satisfyingly moreish . If using coconut oil you will detect a subtle coconut flavour, so if this isn't to your taste you should opt for the butter or vegan marg if you want a dairy free version.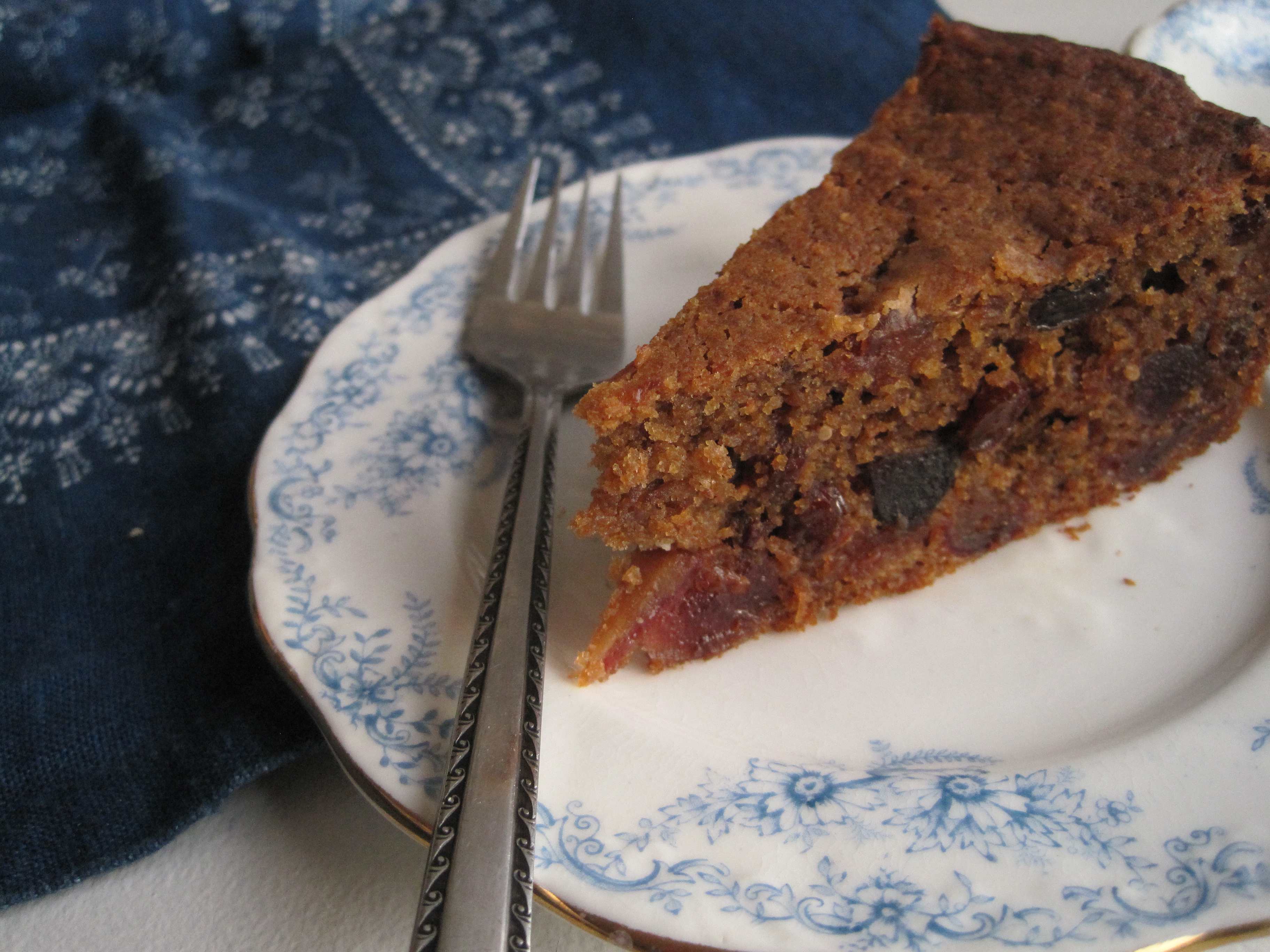 450g dried fruit (choose a mixture of prunes, dates, figs, cherries, apricots, candied peel and stem ginger)
300ml fresh orange juice
115g coconut oil or butter or vegan margarine
85ml date syrup
30ml honey
225g gluten free plain flour
1 tsp bicarbonate of soda
2 large eggs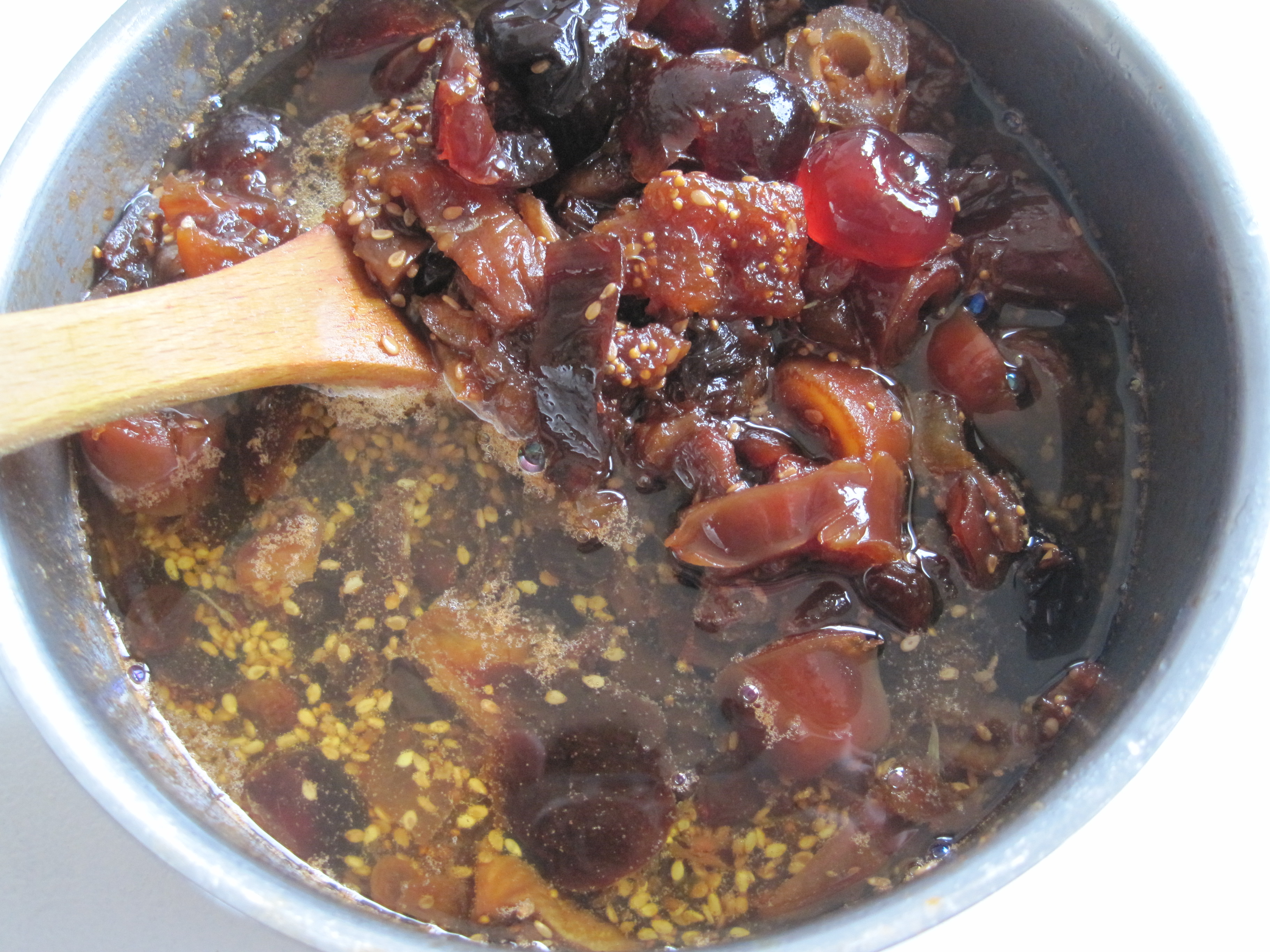 1. Put the fruit, juice, coconut oil, date syrup and honey in a saucepan. Cook for 10­-15 mins on a medium heat until the mixture has reduced a little.
2. Cool a little and add the sifted flour, bicarbonate of soda and beaten eggs. Mix well and pour into a 23cm baking tin.
3. Bake at 180 c for 30 minutes. Test for readiness with a skewer – cover the cake with foil if it starts to burn around the edges and continue cooking in the oven until the skewer comes out clean. Serve warm or leave to cool.