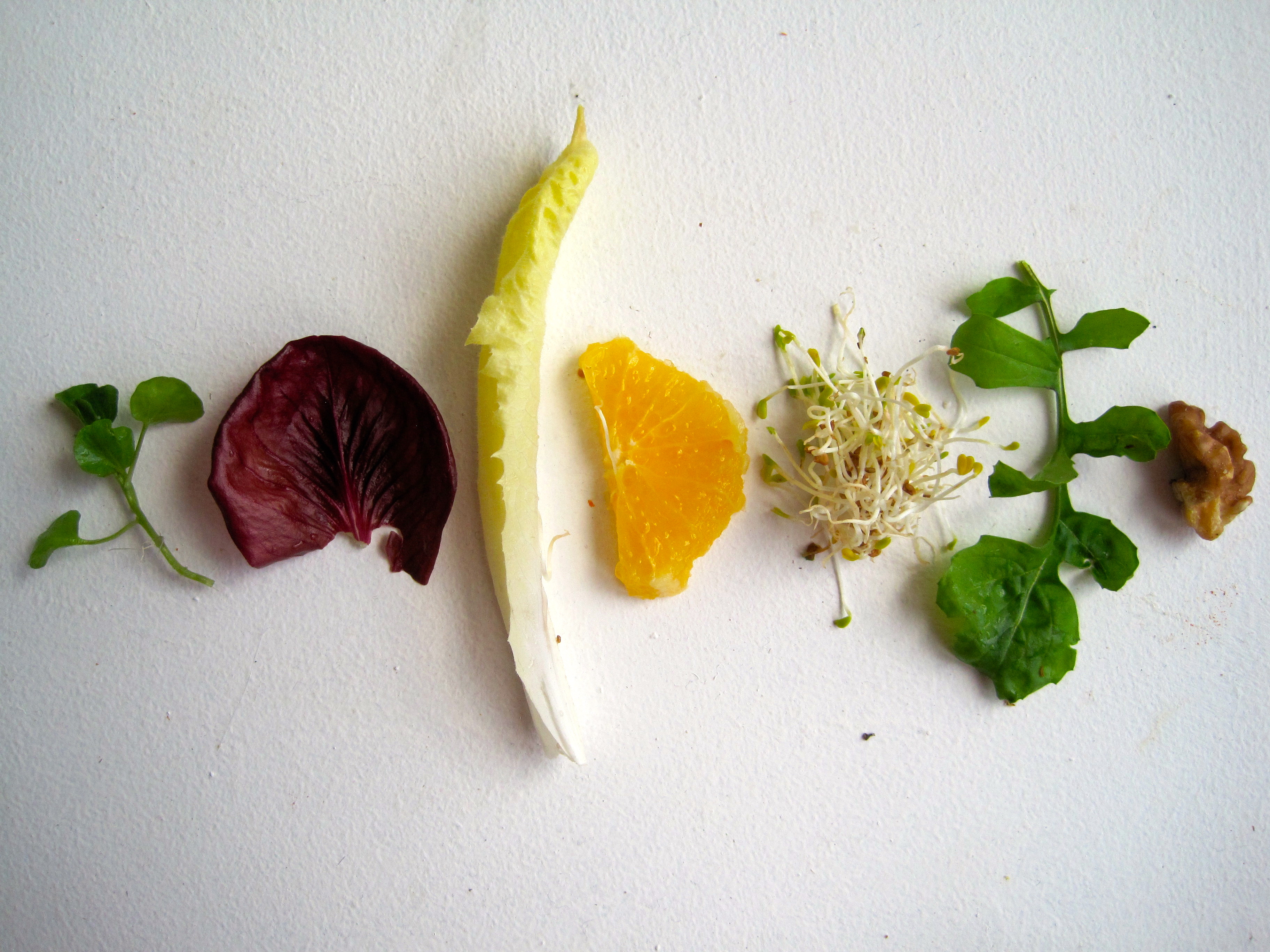 Obviously we are all wishing it was spring now… Winter is really dragging on in February! So we've made a lovely, beautiful, fresh, spring like sparkly winter salad! We think it really brightens up the table and it definitely is tasty, healthy, and super easy to make. Serve it with any main dish and you're well on your way to a boost of vitamins!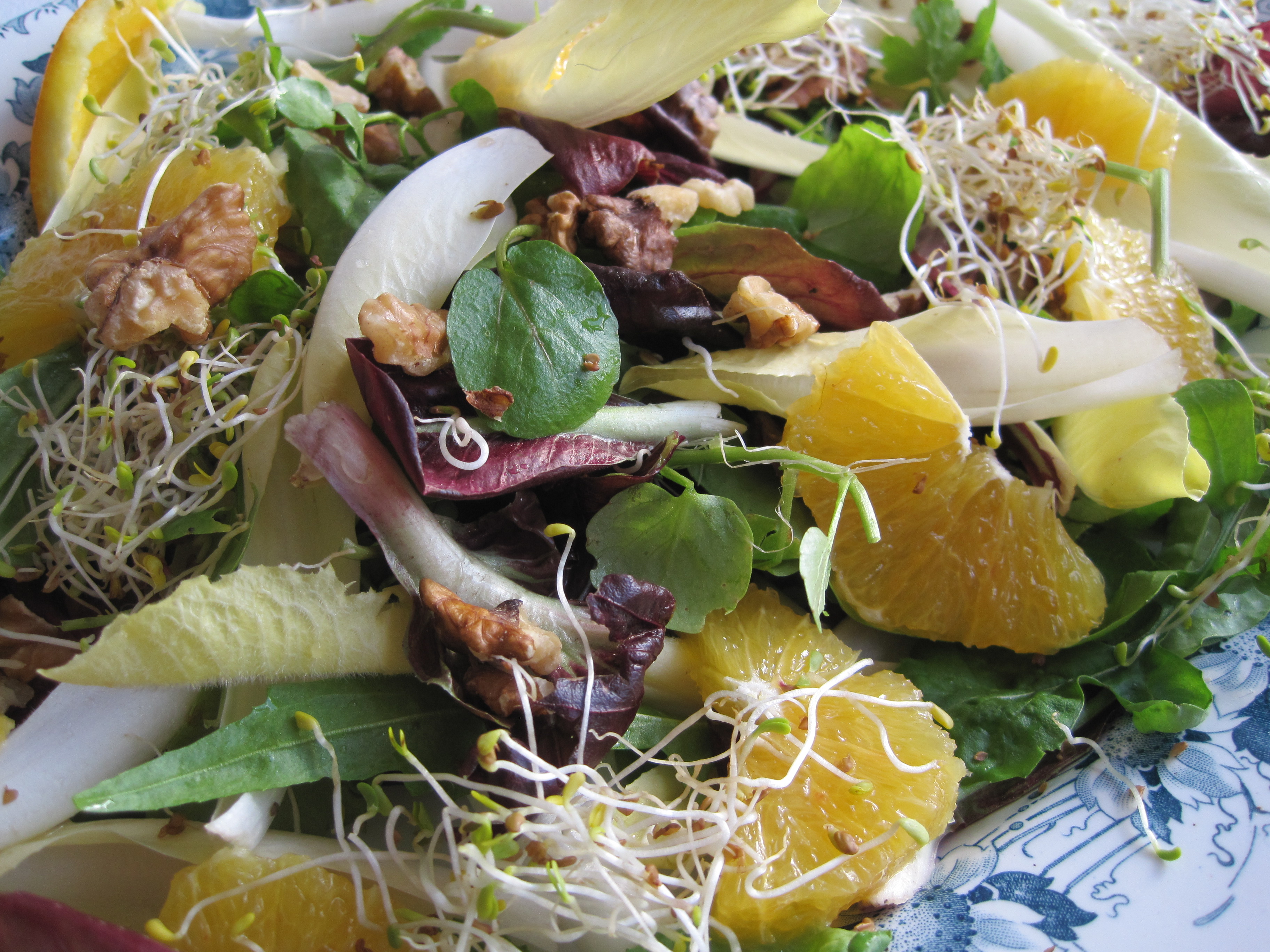 1 orange, peeled and sliced
rocket leaves
alfalfa sprouts
watercress leaves
chicory leaves
radicchio leaves
1 handful toasted walnuts (about 4 mins at 200 c should do)
dressing of your choice
It's a salad! There's nothing to do – stick it in a bowl and eat it! YUM!