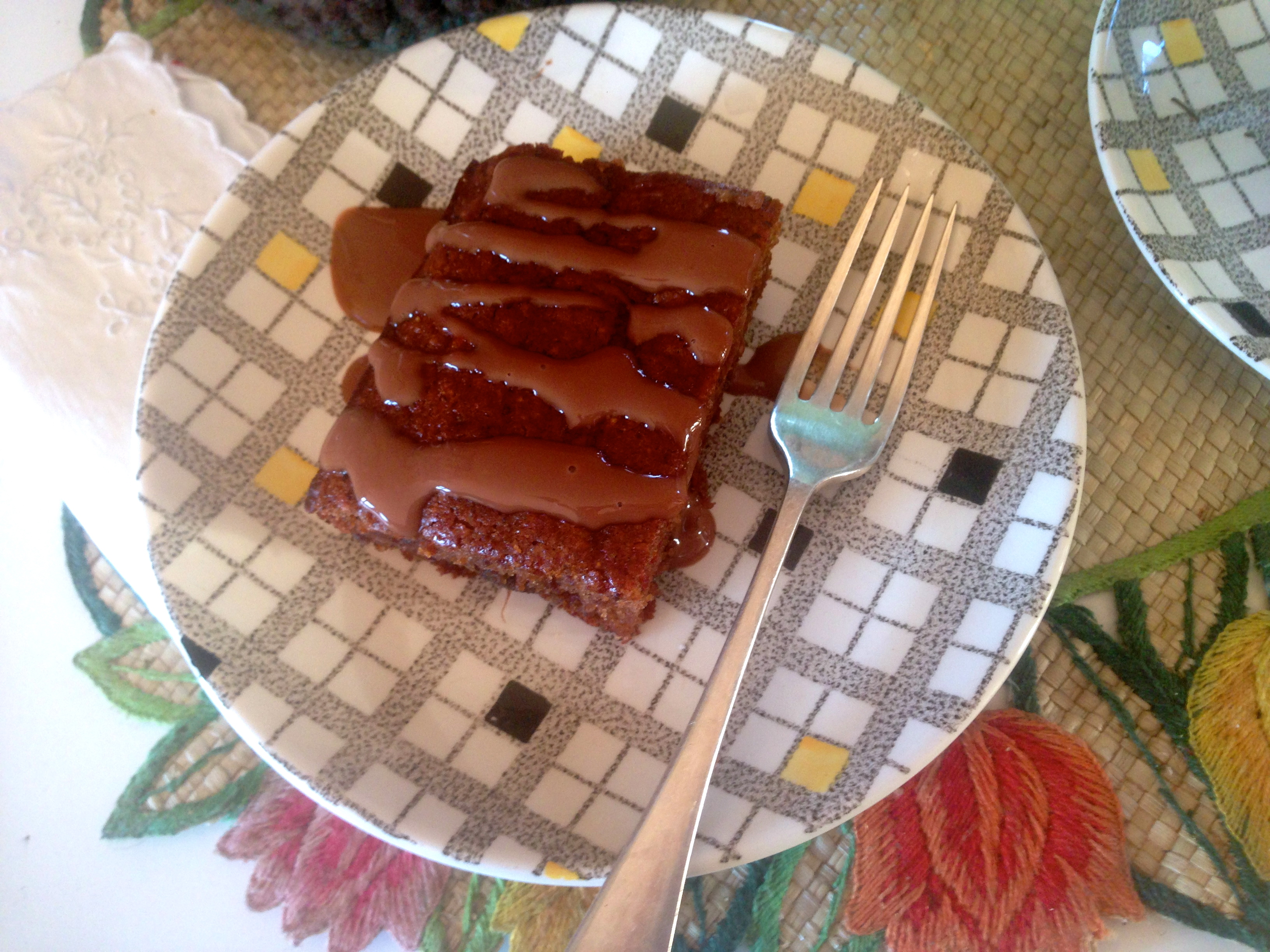 A moist, warm and very tasty cake for either after dinner or as an afternoon tea accompaniment. Dates have so much natural sweetness so lend themselves perfectly to a cake. This is divine when served warm with our "sticky toffee" sauce! 
225 g dates
300 ml water
1 tsp bicarbonate of soda
100 g date syrup
100 ml organic rapeseed oil
60 g honey
1 tsp vanilla extract
2 eggs beaten
100 g self raising gluten free flour
75 g ground almonds
Sauce
1 tblsp date syrup
3 tblsp soya cream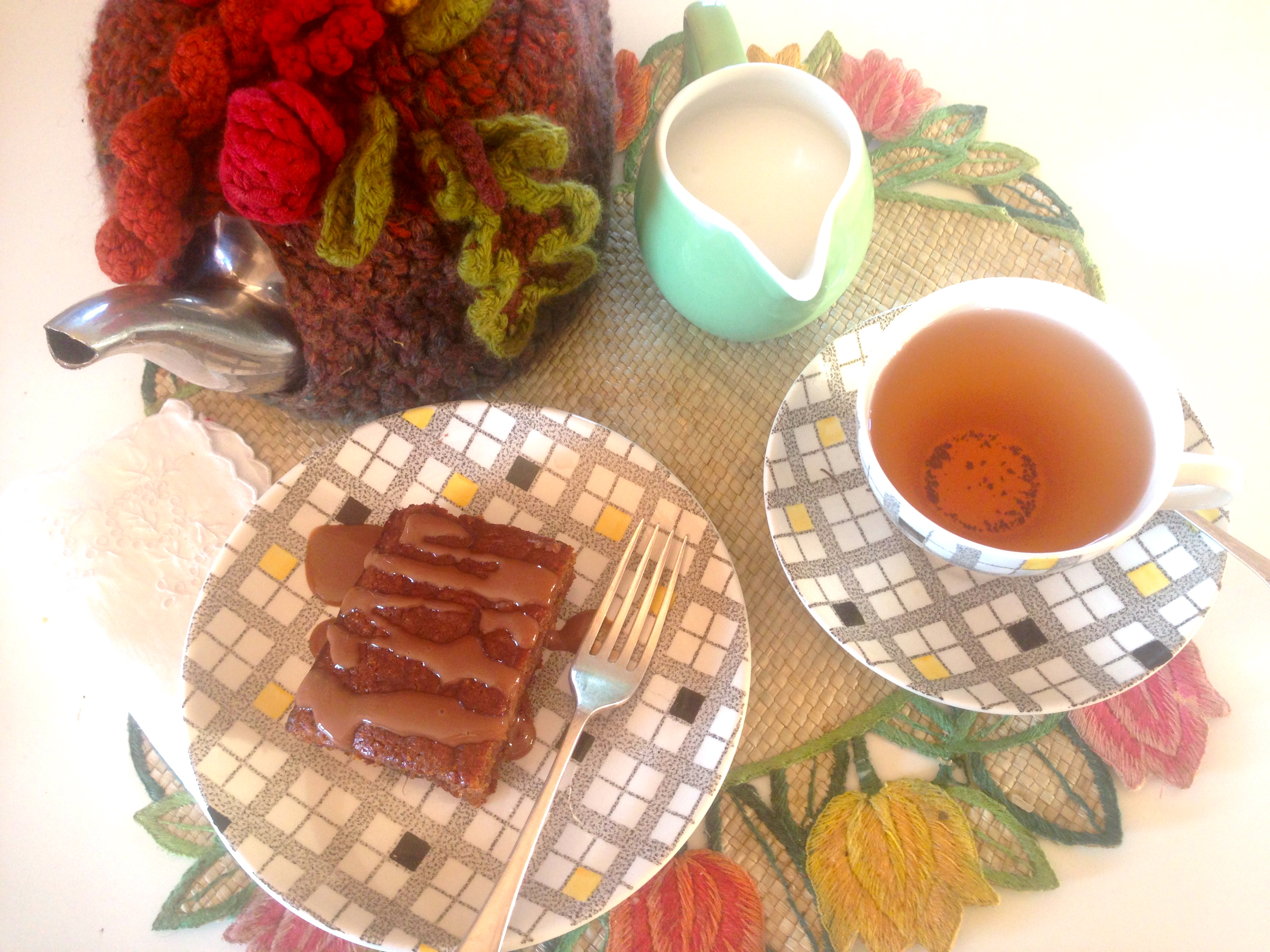 1. Preheat oven to 180°c. Prepare a 20 cm square cake tin by lining the bottom with baking parchment and greasing the sides.
2. Roughly chop dates and put in a small pan with the water. Bring to the boil and cook uncovered for about 10 minutes until the dates are soft and the water has been absorbed. Stir in the bicarbonate of soda and leave to cool.
3. Whisk the oil, eggs, date syrup, honey and vanilla until thick and creamy. Fold in the dates and then the flour and ground almonds.
4. Spoon the mixture into the prepared tin and bake for 25 – 30 minutes until risen and set the middle.
5. Leave to cool in the tin for about 10 minutes then turn out to finish cooling on a cooling rack.
6. For the topping, mix together the date syrup and soya cream. To serve, cut the cake into squares and drizzle a spoonful of sauce over each serving.