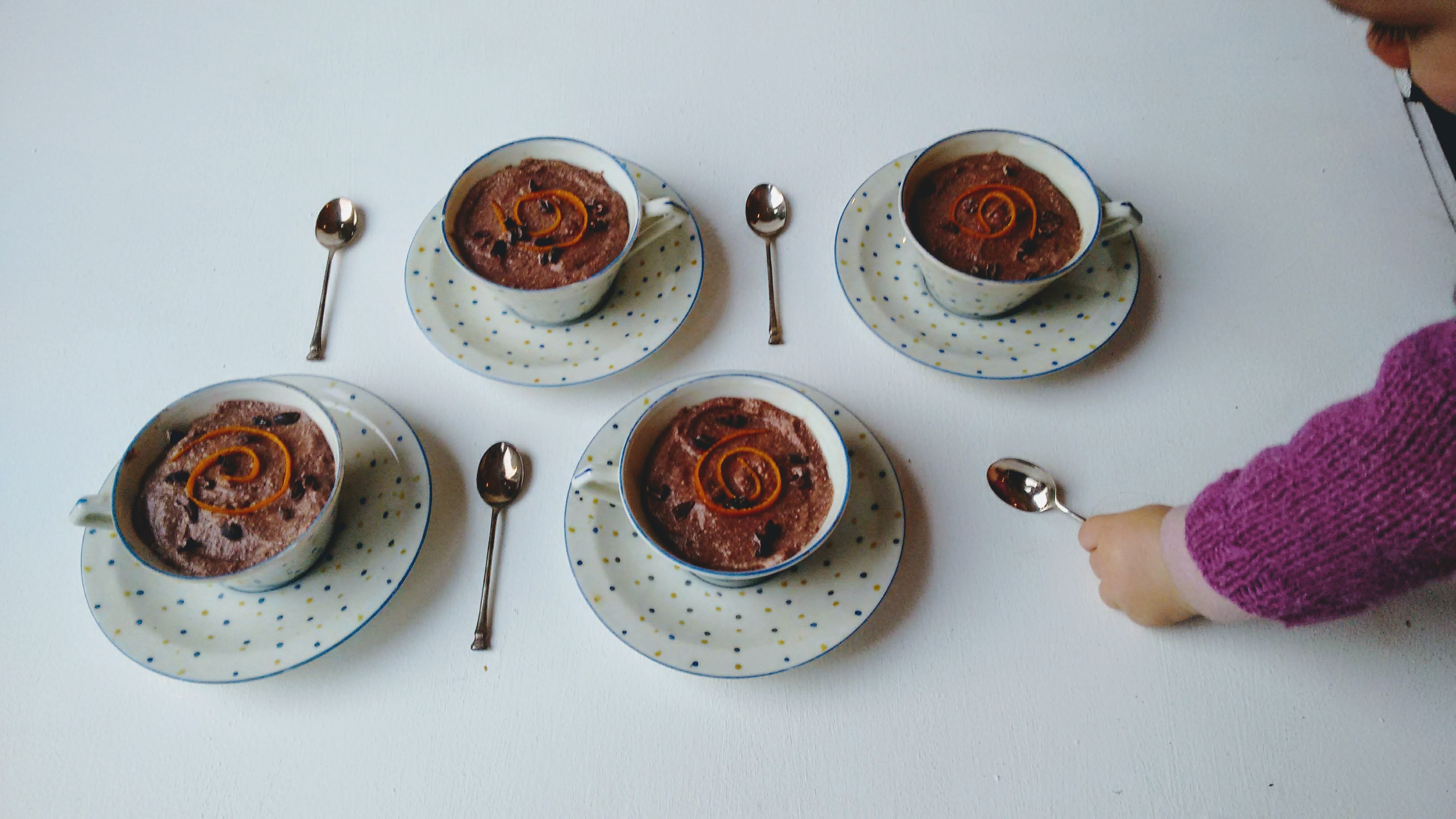 Well… healthy but still dessert? This is it! A chocolatey mousse with a good hit of orange juice made using tofu and coconut cream – no eggs and no dairy cream. It takes minutes to make and would be a great dinner party dessert with a wee biscuit. You simply whip it all together! 
100 g coconut cream
300 g silken tofu
2 tblsps cocoa powder
50 g melted chocolate (dark variety)
zest and juice of half an orange (use an unwaxed one)
70 g agave syrup
a few cocoa nibs to top
Simply whisk the whole lot together with an electric mixer and dispense into wee dishes! It makes about 4. Chill in the fridge for at least an hour.