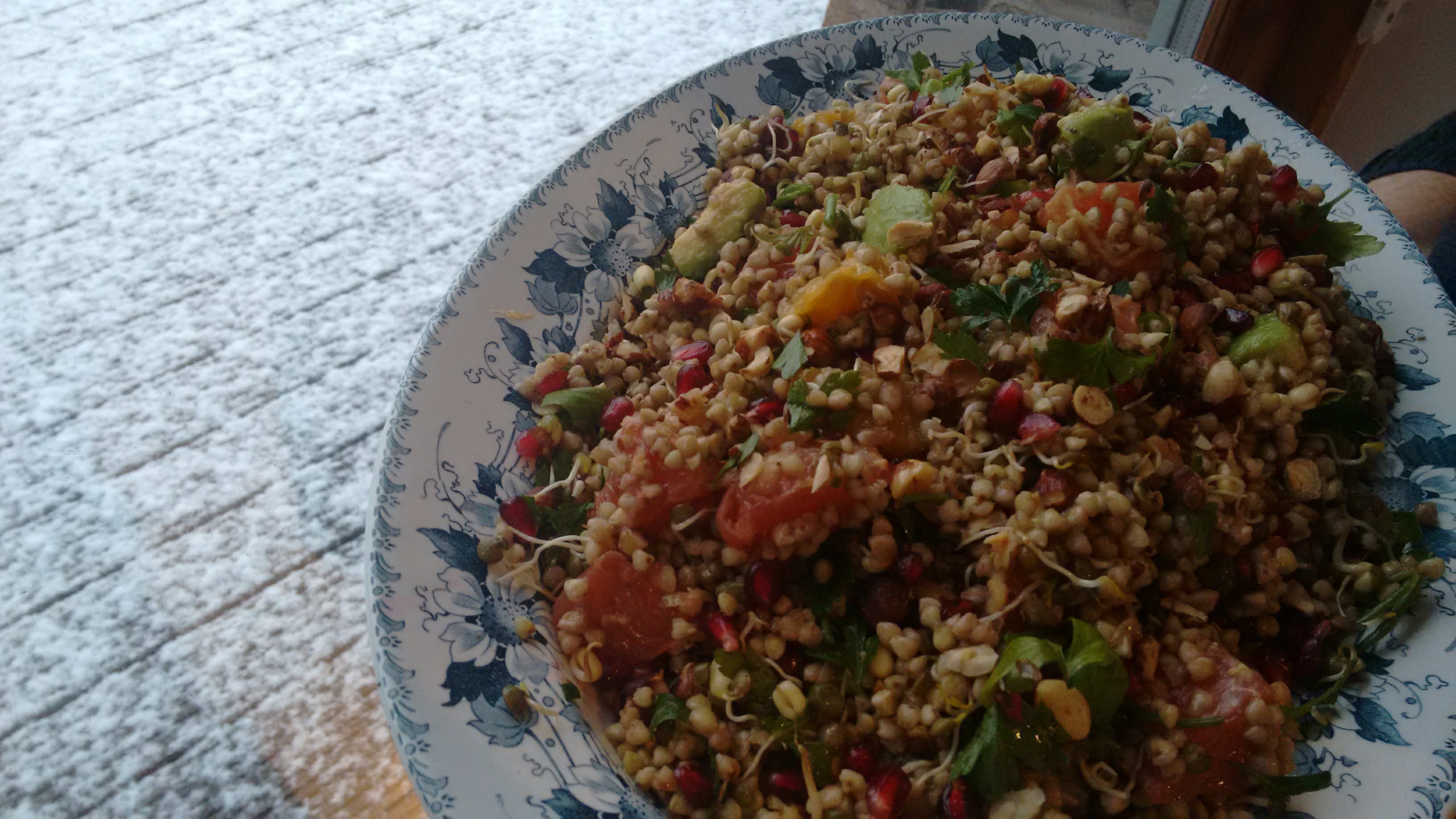 At this time of year, everyone needs a wee injection of colour: enter the pomegranate and orange! Our buckwheat salad brightens up the table when you need it most. Keep January bright and beautiful with this refreshing lunch, full of nutrition to keep the bugs at bay! 
1 cup buckwheat
1 pomegranate
1 avocado
1 large orange
Handful hazelnuts
Handful parsley
Handful of sprouted mung beans
Dressing
Juice 1 lime
2 tsp tamari or more to taste
Small knob root ginger finely grated
1 tsp honey 4 tblsp Olive oil
1. First cook the buckwheat. Measure I cup of buckwheat and 2 cups of water. Put in a saucepan and bring to the boil, turn the heat to a simmer and cook for 10 minutes. Drain off excess water through a sieve and leave to cool.
2. Meanwhile peel and chop the Orange and avocado and half and remove the seeds from the pomegranate.
3. Roast  the hazelnuts in the oven for a few minutes until lightly toasted and leave to cool, then roughly chop. Roughly chop the parsely
4.Then make the dressing : Whisk all the ingredients together , adjusting to suit your taste.
5. When the buckwheat is cool, or still lukewarm, gently mix it together with the pieces, pomegranate seeds, sprouts and avocado. Add the hazelnuts and parsley and drizzle over the dressing and carefully mix everything together and serve.