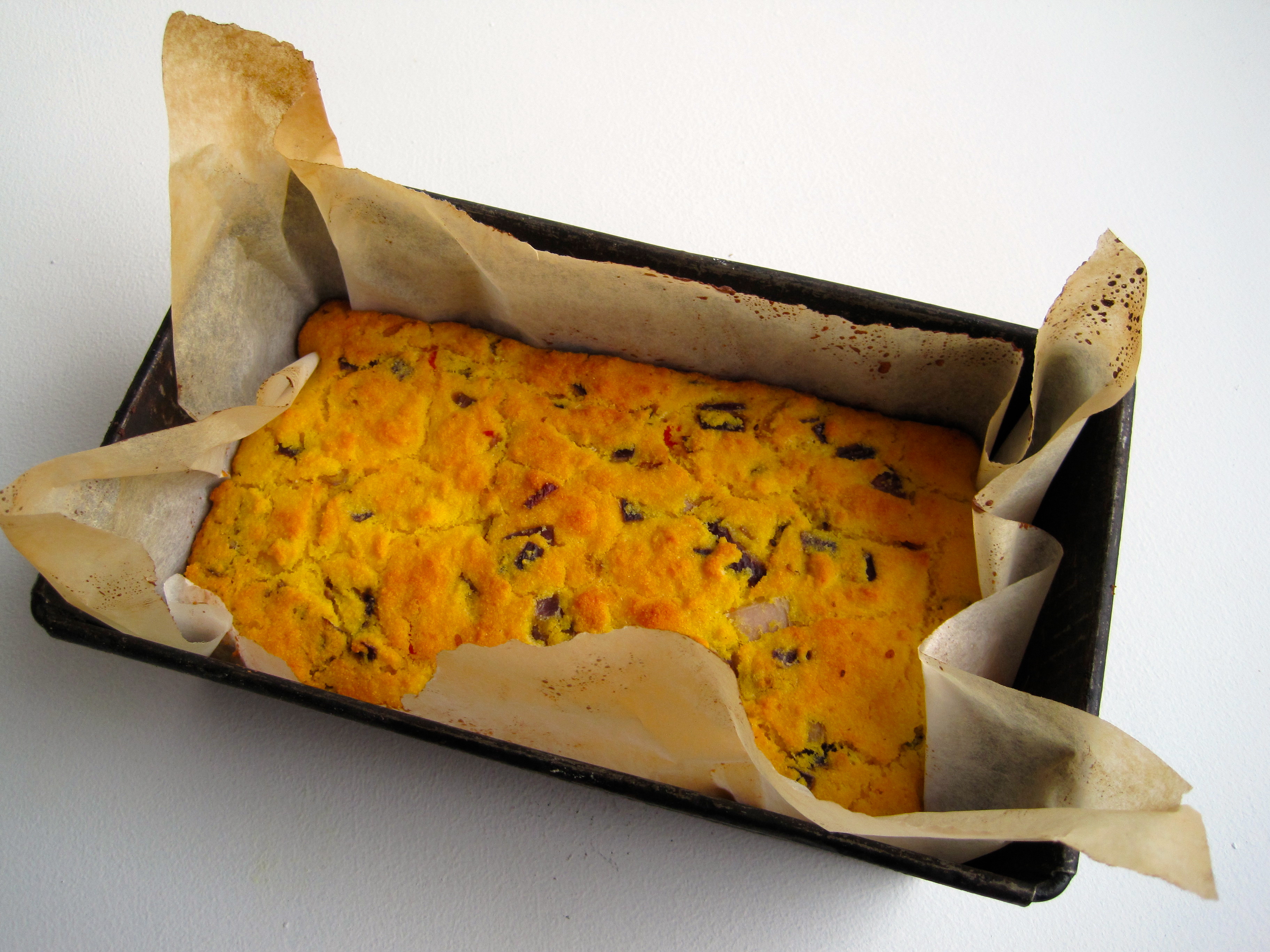 Naturally gluten free and fantastically spicy! To make this vegan you can omit the cheese and yoghurt and top up the quantity of milk (you can use almond, coconut or soya). Serve with a hearty bowl of soup or a stew.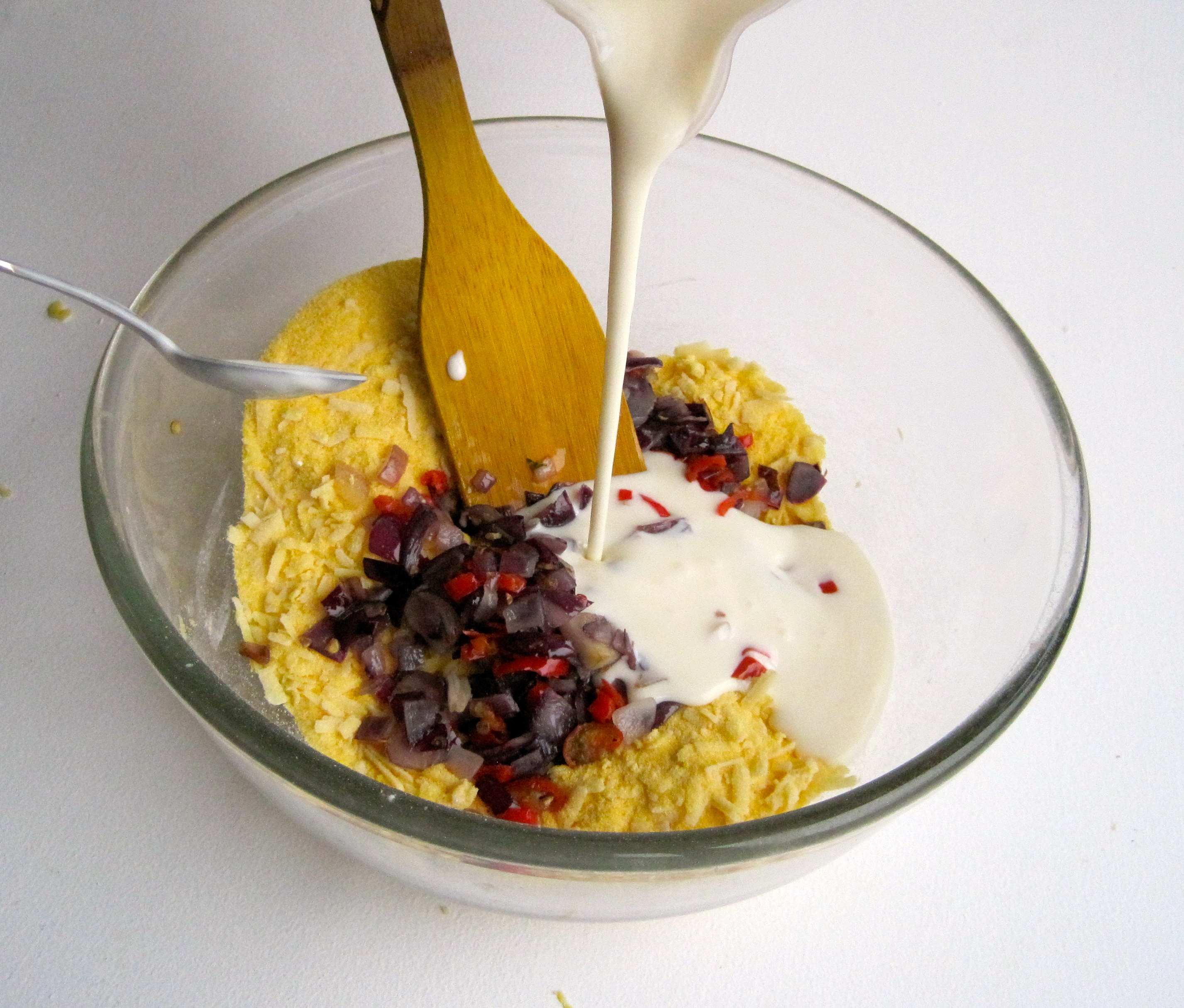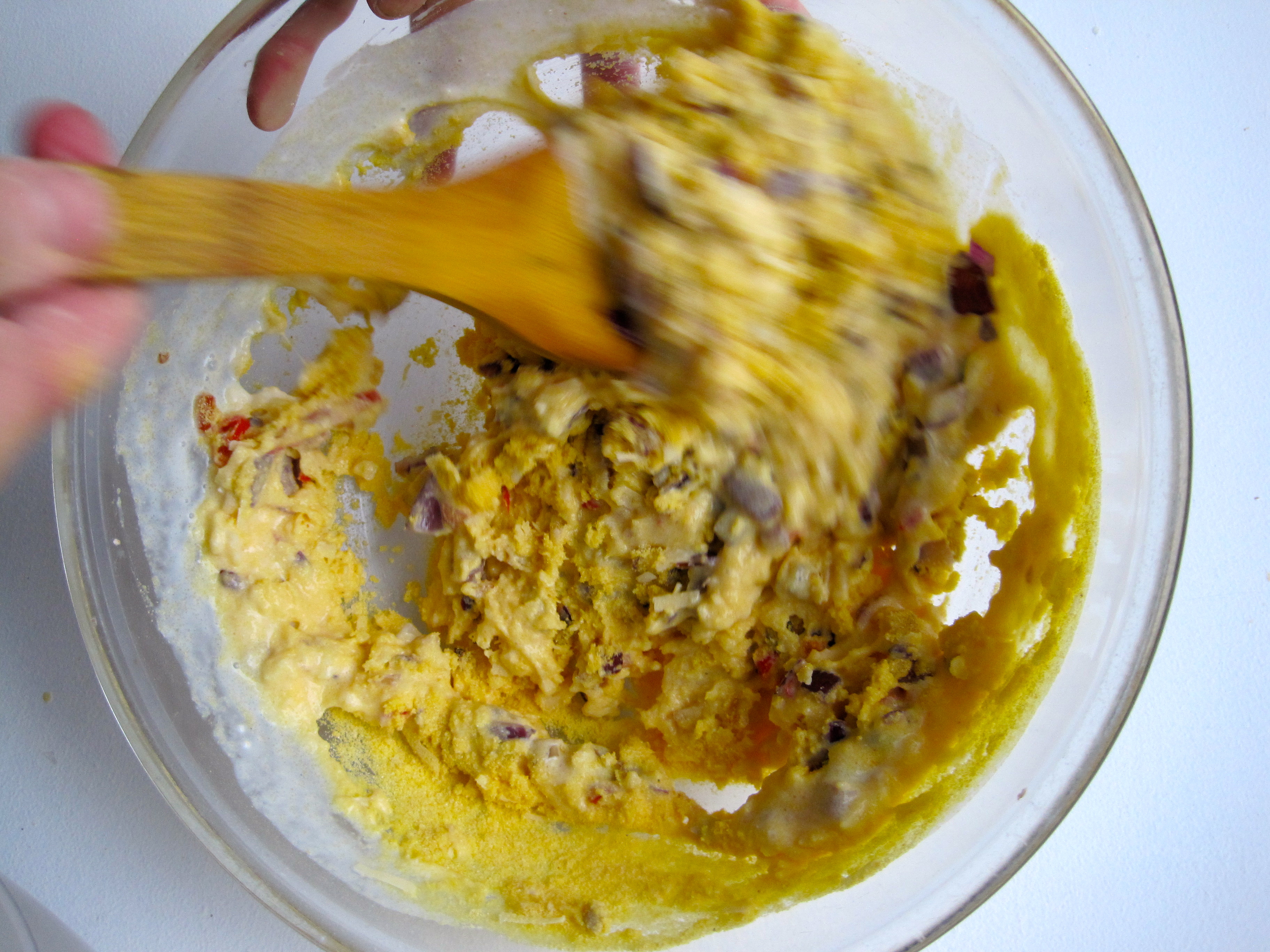 1 tbsp olive oil
1 onion, peeled and finely chopped
1 medium-hot red chilli, deseeded and finely chopped
250g fine cornmeal or maize meal
2 tsp baking powder
½ tsp bicarbonate of soda
1 tsp fine salt
10 black pitted olives
3 chopped sundried tomatoes
1 tblsp chopped parsley or dried oregano
75g strong cheddar, grated
100ml plain whole-milk yoghurt
200ml soya milk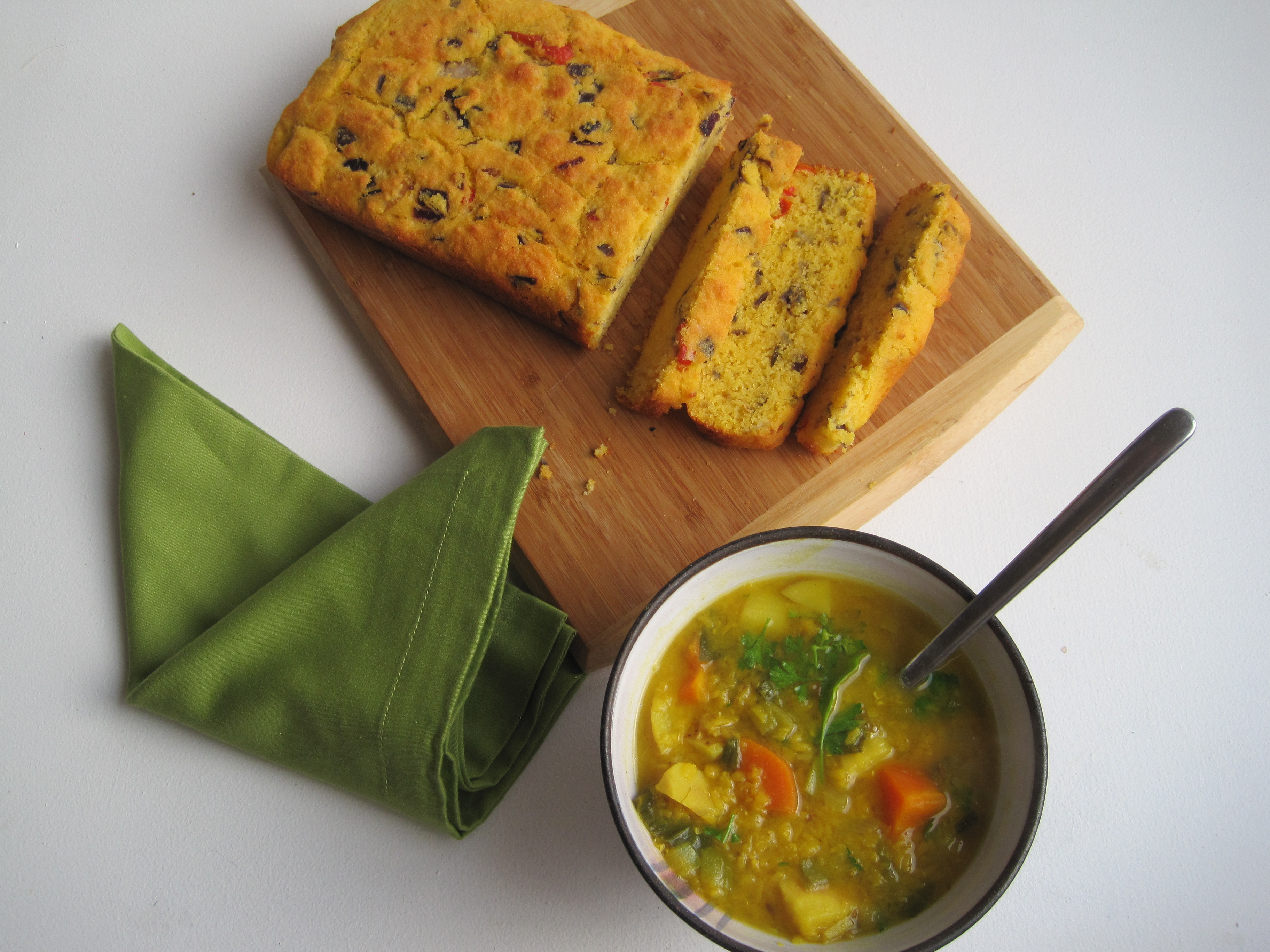 1. Heat the oven to 200 c and line a large loaf tin with baking parchment.
2. Heat the oil in a frying pan over a medium heat, add the onion and chilli, and fry for 10-12 minutes, until soft and golden. Set aside to cool.
3. Mix the cornmeal, baking powder, bicarb and salt in a large bowl, then stir in the cheese, olives, sun-dried tomatoes, parsley and the cooked onion and chilli.
4. Whisk together the milk and yoghurt, and stir into the corn mix until combined.
5. Pour into the prepared tin and bake for 25 minutes, until firm and golden on top. Leave to cool a little, and serve while still warm.