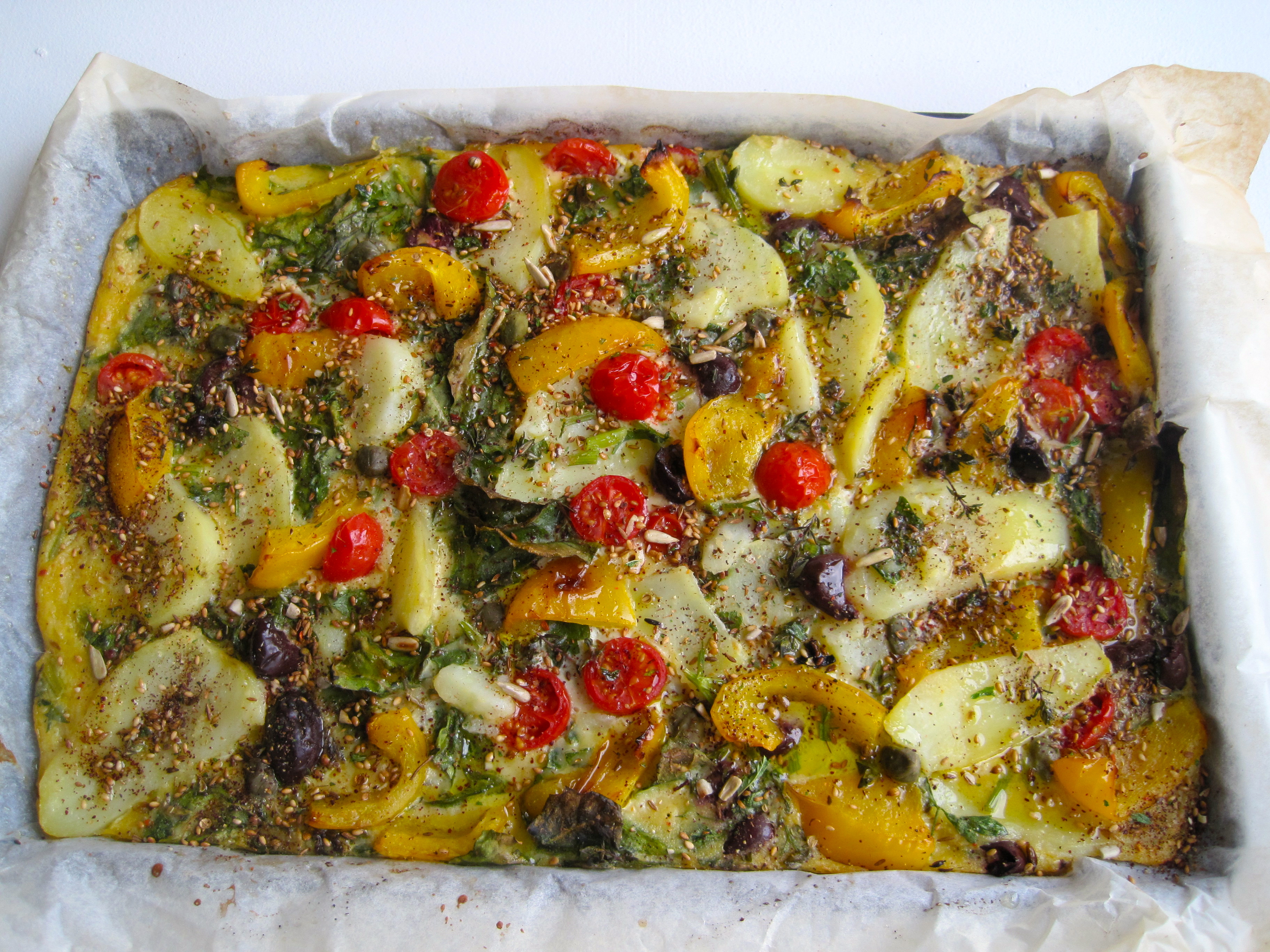 Vegan recipe of the year!! Farinata is like a vegan omelette or frittata. Originally from Genoa in Northern Italy, it's another strand of the French socca, but is a lot thicker, cooked in the oven and benefits from having extra ingredients added to vary the flavour and texture – add in or take out whatever you fancy. It makes an excellent main dish along with salad or you could serve it as an appetiser in smaller slices at room temperature. Remember to prepare the batter in advance as it sits for at least 2 hours before you can start cooking.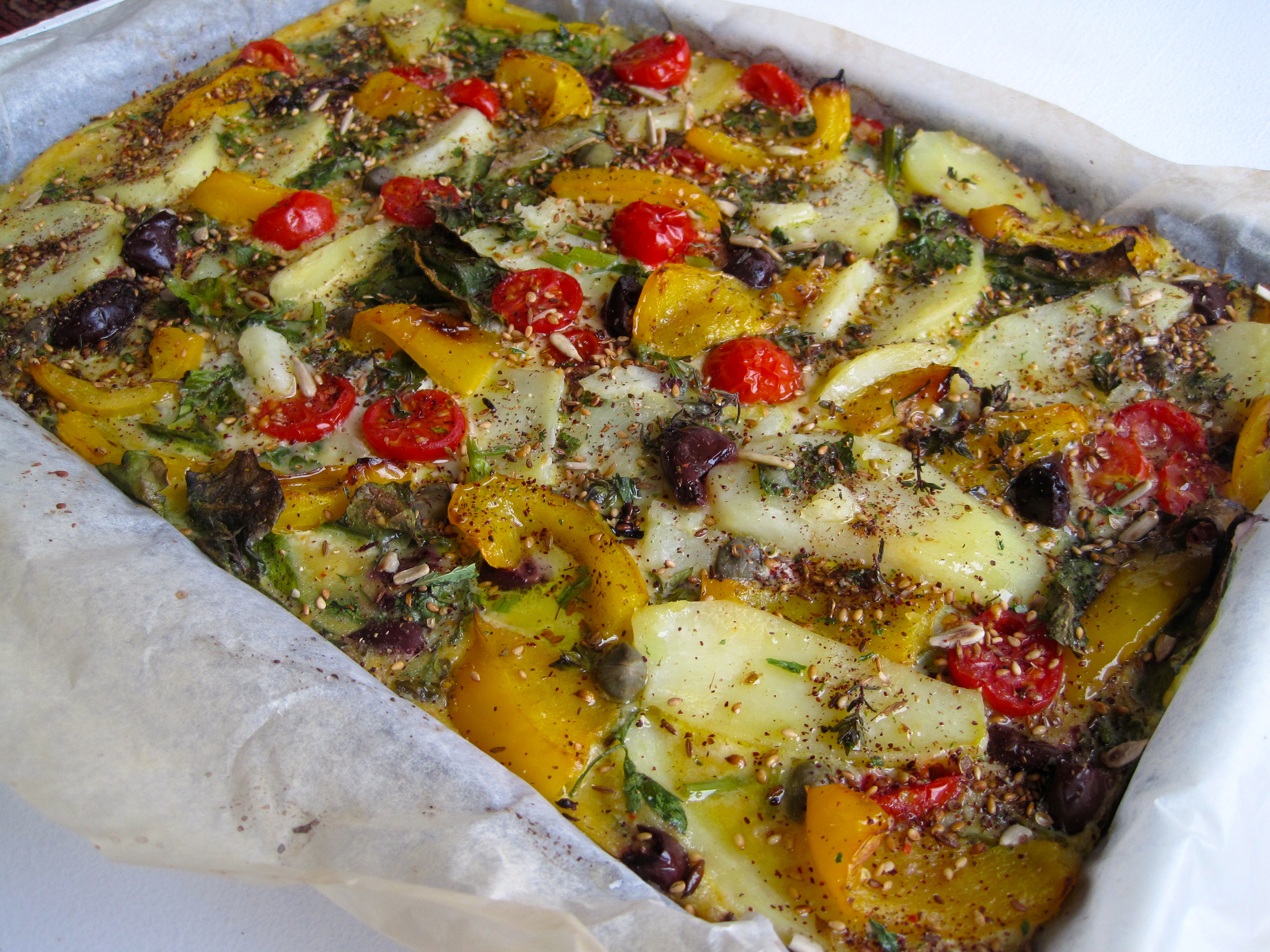 200g chick pea /gram flour
1 tsp sea salt
1 tsp paprika
600ml warm water
30ml olive oil plus more for cooking
small handful chopped parsley
small bunch chopped baby spinach
small handful cherry tomatoes – halved
1 few sliced boiled potatoes
1 pepper
1 red onion
a few sprigs of thyme
3 tsps capers
10 olives, destoned
paprika / za'atr for sprinkling
1. Put the warm water in a large bowl. Sieve the water, salt and paprika gradually into the water whisking as you go to ensure there are no lumps and you have a runny batter. Cover the bowl with clingfilm and leave in a warm place for at least 2 hours – overnight if can!
2. Preheat the oven to 200 °c. Slice and roast the peppers and onion and any other hard veg you may be adding for around 10 minutes.
3. Scrape off any scum that may have formed on the batter and whisk in the 30ml of olive oil. Add the herbs and spinach (if using) to the batter.
4. Line a large baking tray with parchment and cover with a little olive oil. Put the tray in the oven to heat the oil for a minute until it's very hot. Remove from the oven and pour the batter into the oil and cover with the veg, olives, capers, tomatoes and sprinkle with a bit more paprika, thyme leaves or za'atr or all!
5. Return the tray to the oven and cook for 15 minutes until set and starting to colour – it should be golden! Serve in wedges – hot, warm or cold.