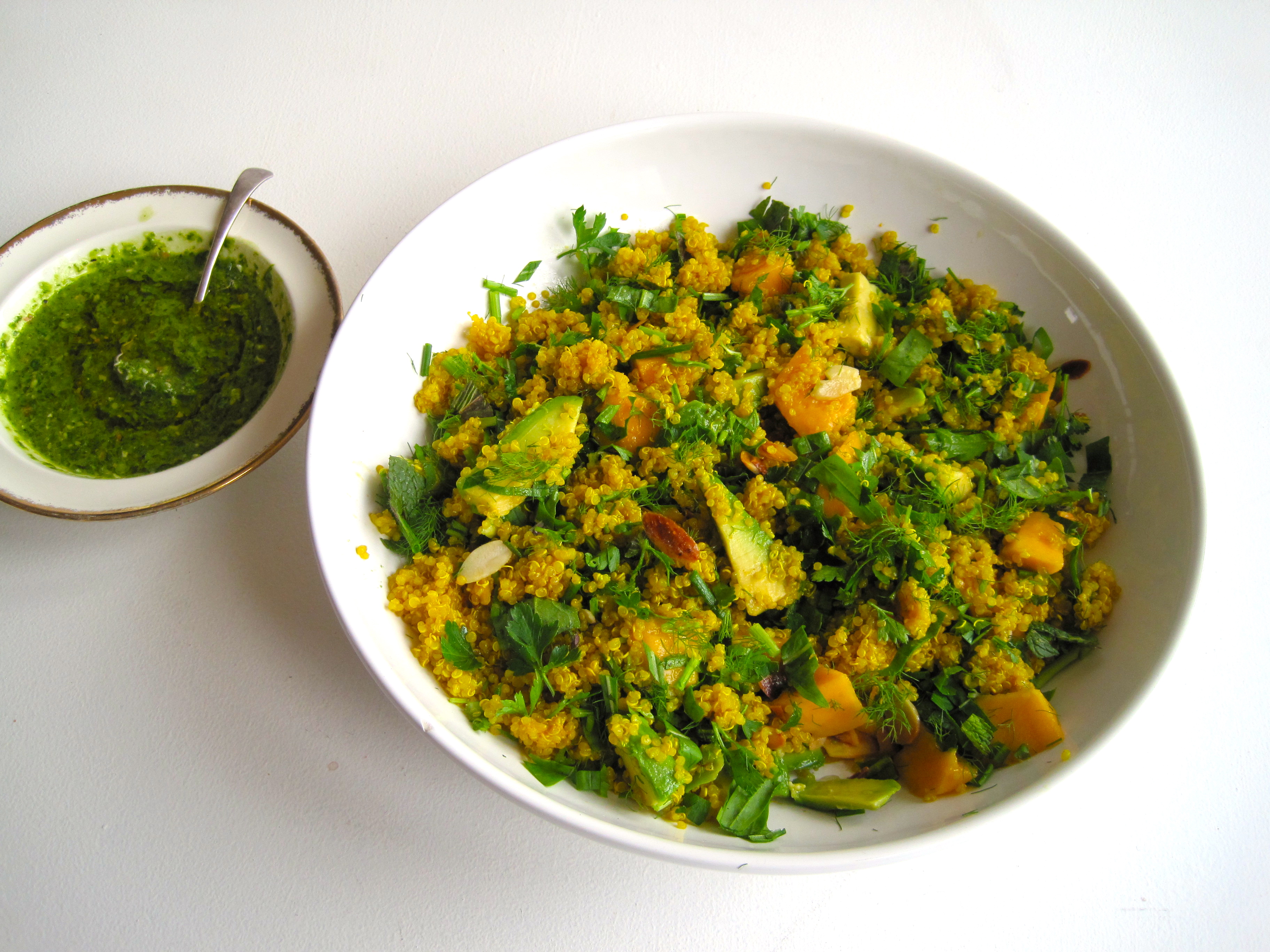 A colourful salad recipe that compliments main dishes very well or is equally great on its own as a sustaining lunch. Quinoa (which means mother grain) contains protein and is an excellent source fibre, iron, copper, thiamin and vitamin B6. It does unfortunately only grow in Peru, Bolivia and Chile… roll on Quinoa cultivation in Scotland we say!!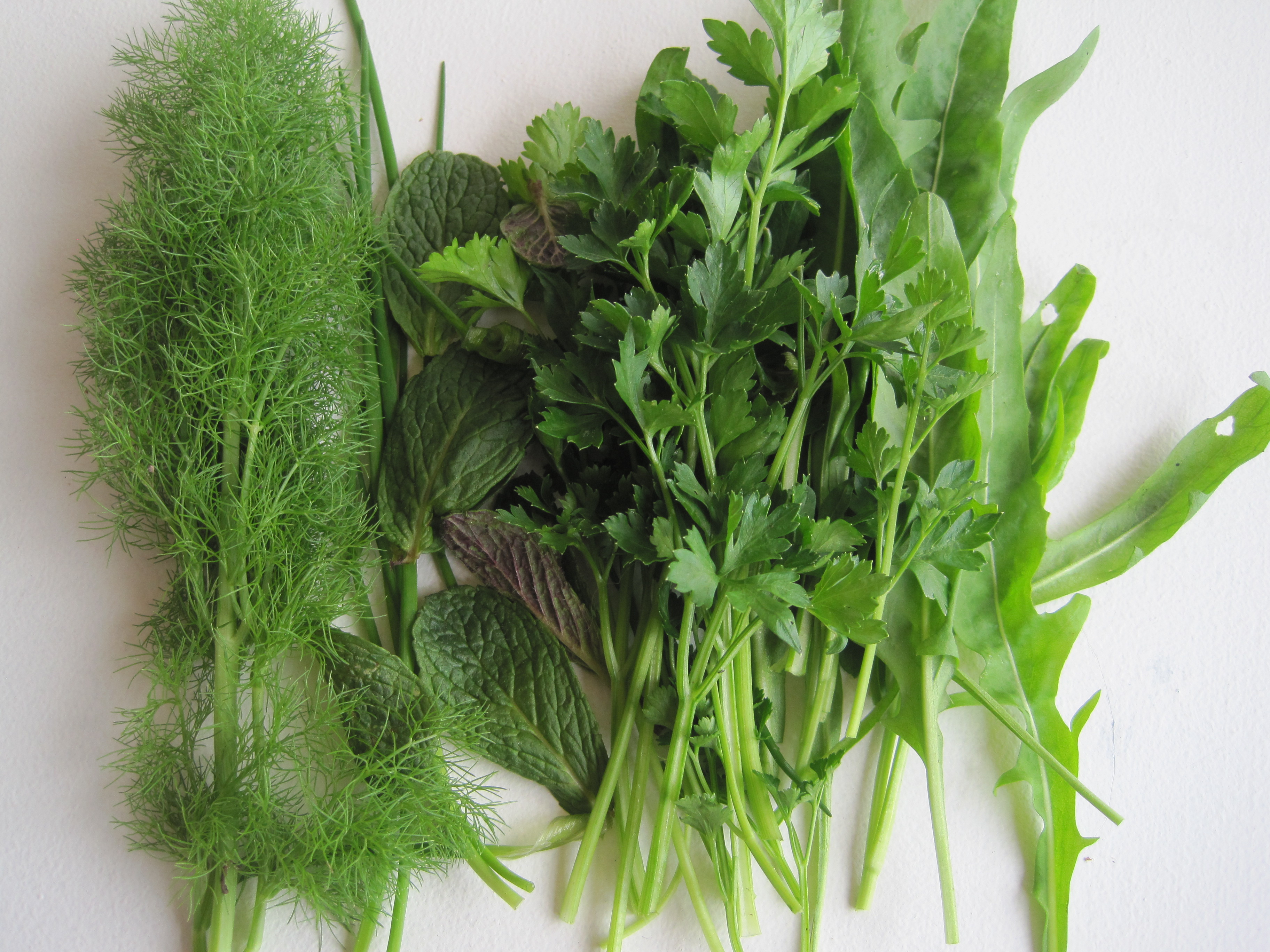 150 g quinoa
1 tsp ground turmeric
1 tsp stock (bouillon) or 1/2 stock cube
1 ripe avocado
1 ripe mango
1 large bunch of roughly chopped mixed herbs – mint, fennel, parsley, chives, rocket leaves etc
1 small handful toasted flaked almonds
juice of 1/2 a lemon
olive oil
a small amount of pesto
1. Wash the quinoa in a sieve briefly and place in a medium sized pan with 300 ml of water. Add the turmeric and stock to the pan and stir together. Bring to the boil, cover with a lid and turn the heat right down to very low, and leave to cook for around 15 minutes – the liquid should be entirely absorbed. Leave to cool.
2. Cut the mango and avocado into small pieces or slices, squeeze over the lemon juice and add to the cooled quinoa along with the toasted almonds and herbs.
3. Add some olive oil to the pesto along with plenty of pepper. Serve alongside the salad.