Baby spinach is abundant at this time of year – easy to buy and growing fast – so make the most of this vibrant salad leaf with this fresh combination of citrus zing, radish crunch and tasty leaves. Pair with our Almond, purple sprouting and pepper tart or any an abundance of other salads for a great mid-week dinner.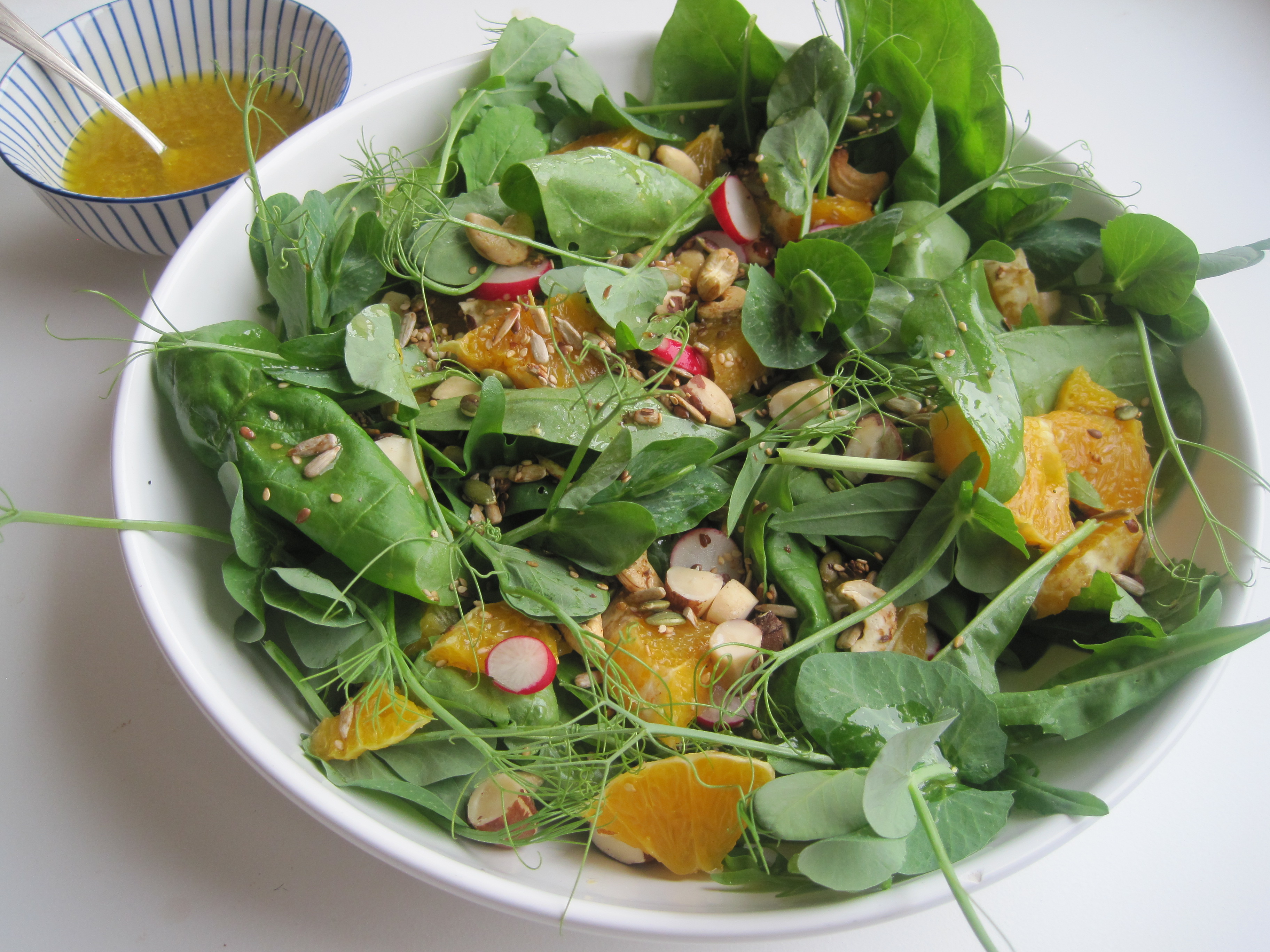 1 large bunch of baby spinach
1 large bunch of rocket
1 small bunch of pea shoots (see below for some growing instructions)
a small bunch of sliced radishes
1 orange, cut into segments
toasted seeds and nuts
1 small handful chopped brazil nuts
1/2 juice of a lemon
4 tblsps extra virgin olive oil
1 tblsp cider vinegar
1 tsp wholegrain mustard
1 tsp honey
a pinch of salt
lots of black pepper
1. Combine all the salad ingredients in a large bowl. In a separate dish, whisk together the dressing ingredients and toss into the salad! Done!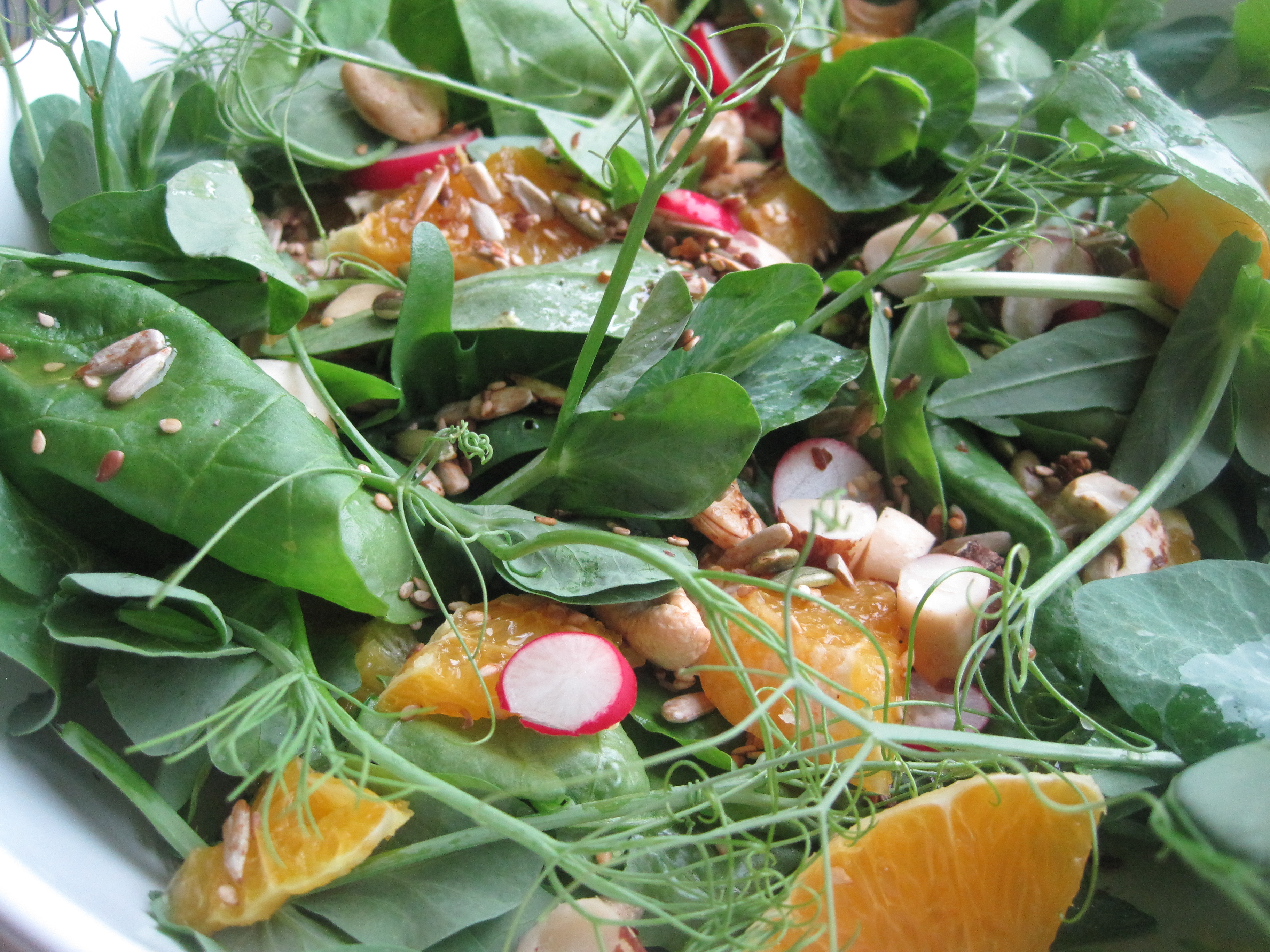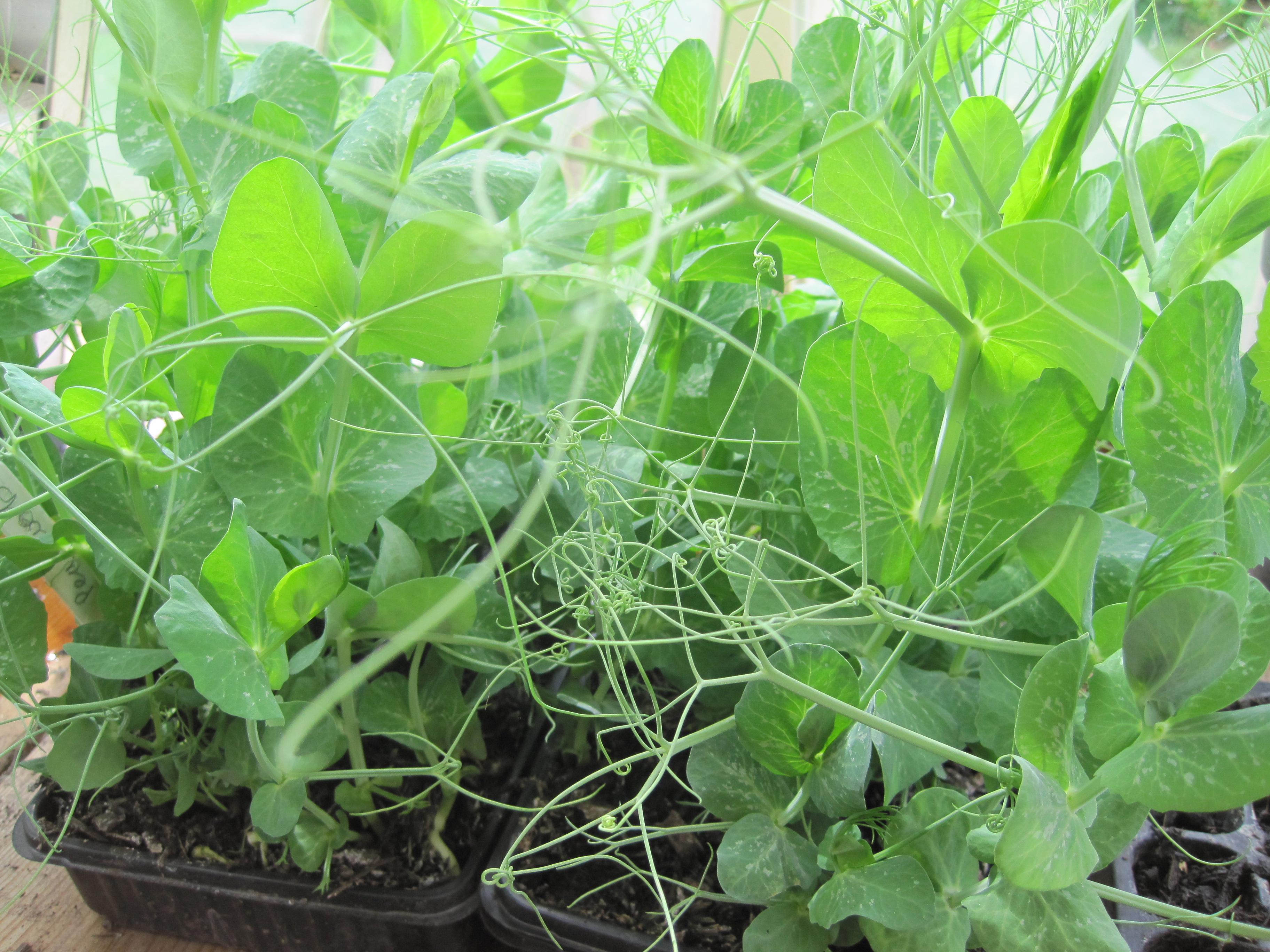 Pea shoots – a nutritious and fast growing leaf for your window sill!
Soak whole dried peas ( you can these is a health food store) overnight then sow thickly in a shallow tray of multipurpose compost. Use the plastic boxes that soft fruit, pears, plums etc are sold in instead of a  tray if you don't have one. Keep watered and within a couple of weeks they will produce shoots a few centimetres tall. Snip off the top leaves and curly tendrils, leaving some bottom leaves to resprout. Add them to salads, or use as a springy green garnish.