Toasted seeds and nuts are great as a crunchy, healthy addition to salads and soups. They take no time to make and keep well so make a jar at a time. We really enjoy them sprinkled in our salads in Summer – they bring the whole thing to life and give a wee boost of protein!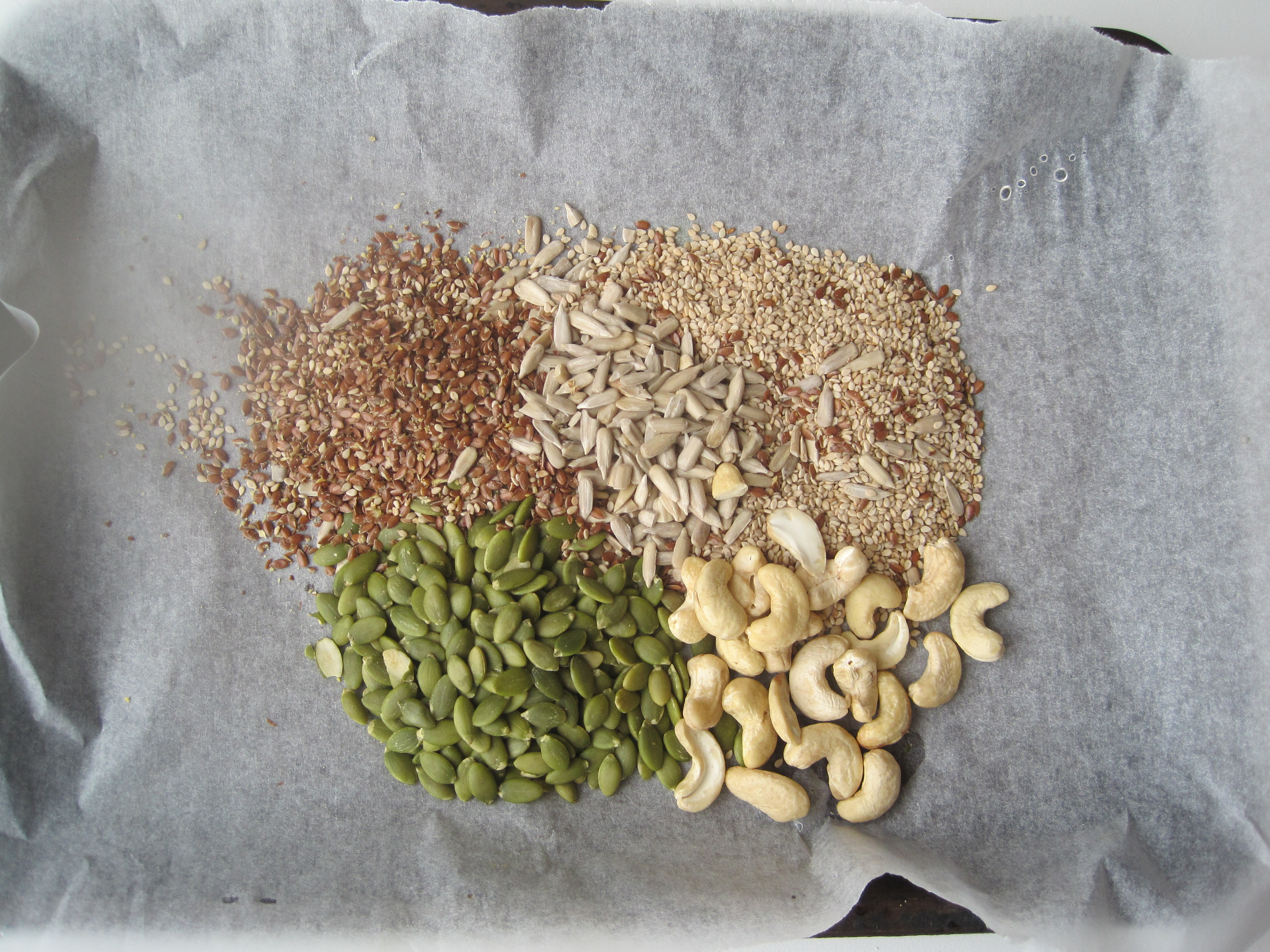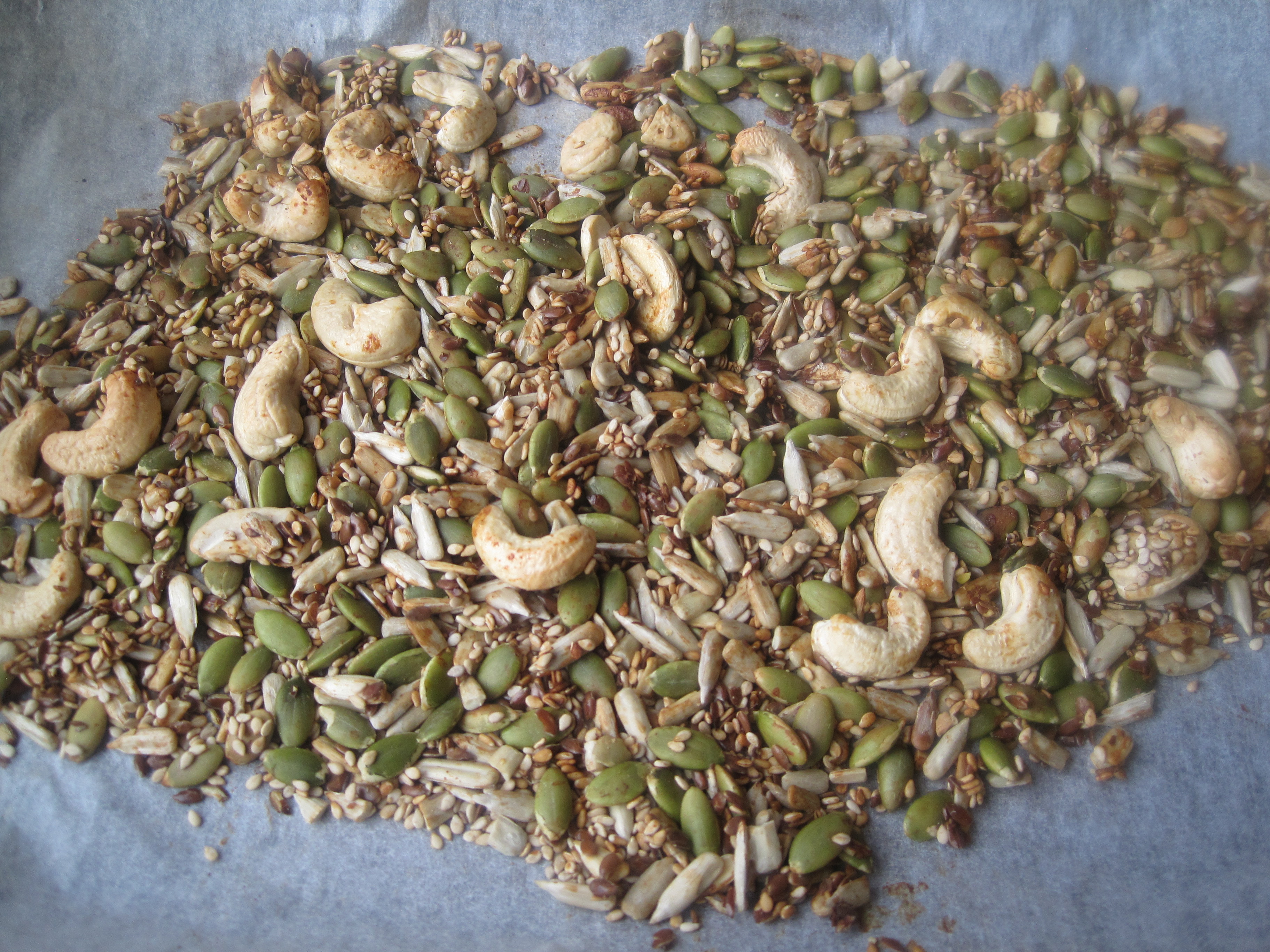 A couple of tablespoons of the following seeds:
pumpkin
sunflower
sesame
linseeds ( grind linseeds lightly in a mortar & pestle to split the outer coating )
a few cashew nuts
tamari soy sauce  ( wheat free soy sauce )
1. Preheat the oven to 180°c. Prepare a tin with a sheet of baking parchment. Put the nuts and seeds on to this and sprinkle with a splash or two of tamari and roast for a few minutes to crisp and toast them. Be careful, they don't take long to cook, so watch they don't burn. When they are golden remove from oven and cool.