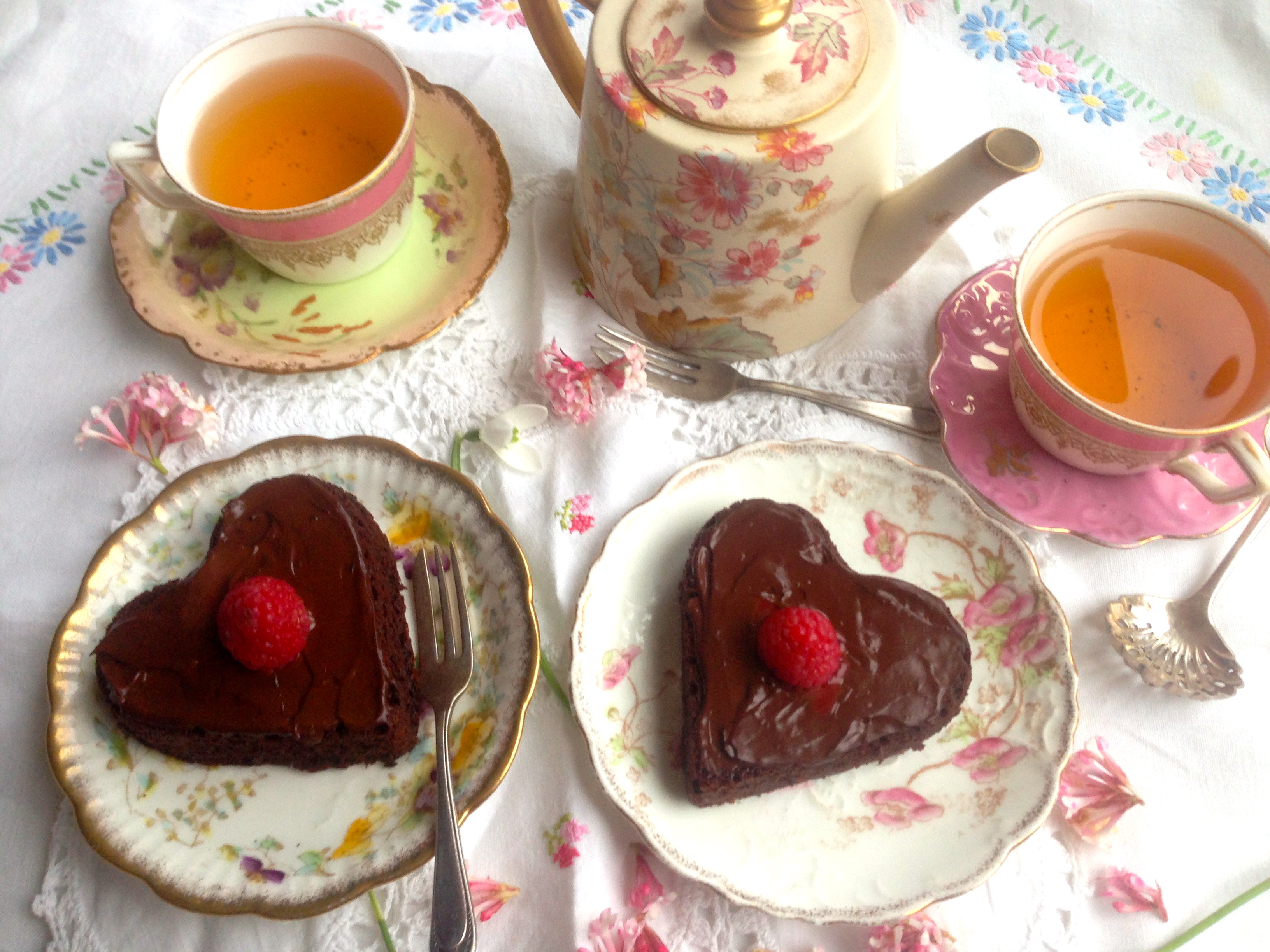 What better than to use this ruby red vegetable to spoil your valentine? This cake or cakes if you decide to make small ones, far from being earthy and dense, is moist, fudgey and a divine chocolate delight – too good not to share with the one you love. We first made this cake back in November for wedding of some very dear friends and they fell in love with it. Vegan and gluten free, it doesn't take long to make and keeps really well… so you could make it tomorrow and it will stay tasty until you ice and serve it on Tuesday – maybe with a wee glass of prosecco?! Our recipe made enough for 5 small heart cakes and a 9″ shallow cake –  Lots of love x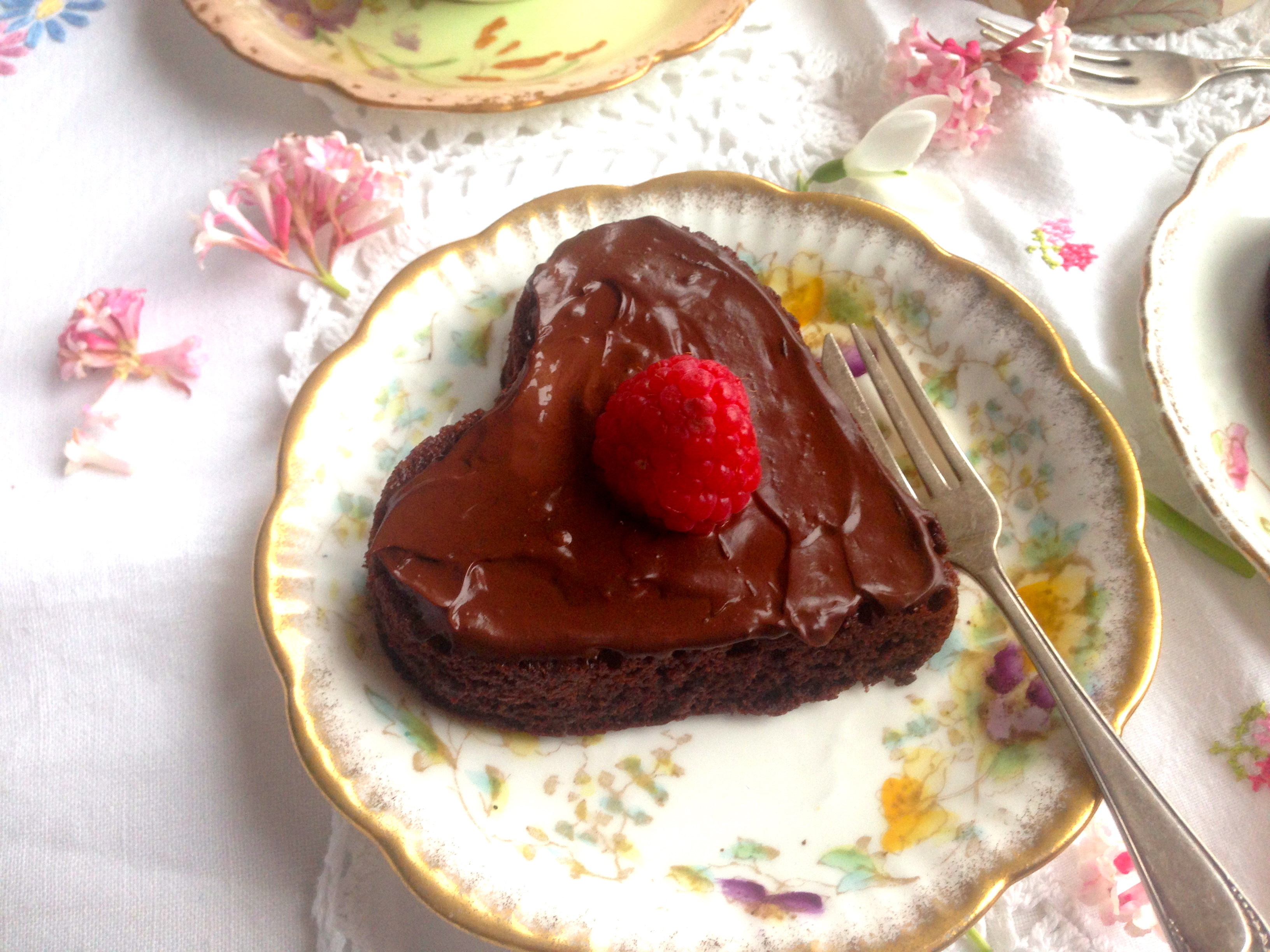 310 ml almond milk
10 g cream of tartar
70 g coconut oil, melted
10 ml vanilla extract
75 ml agave syrup
220 ml date syrup
165 g beetroot purée (from 2-3 cooked medium beetroots)
160 g gluten free self raising flour
60 g ground almonds
1 tsp of bicarbonate of soda
1 tsp baking powder
70 g cocoa powder
ICING
100 g dark 70% cocoa solids chocolate
100 ml soya cream
1. In a large mixing bowl, whisk together the almond milk and cream of tartar and leave to froth for 5 minutes.
2. Using an electric whisk, beat in the melted coconut oil along with the date and agave syrups and vanilla, Then add the beetroot purée and whisk all together briefly to combine.
3. Add the dry ingredients through a sieve and stir to combine. Pour into your prepared tins (use baking parchment on the bottom and grease the sides) of choice and bake at 180°c. You will need around 10-15 minutes for the small cakes and 30-40 minutes for the larger one. A skewer should come out not quite clean and the cake should be set but still be a little soft.
4. Leave to cool for 10 minutes before removing from the tins to continue cooling.
5. To make the icing, melt the chocolate in a bowl over barely simmering water. Then remove from the heat and add the soya cream, gently stirring until the mixture is combined and smooth. Spread over the cakes once cooled entirely.