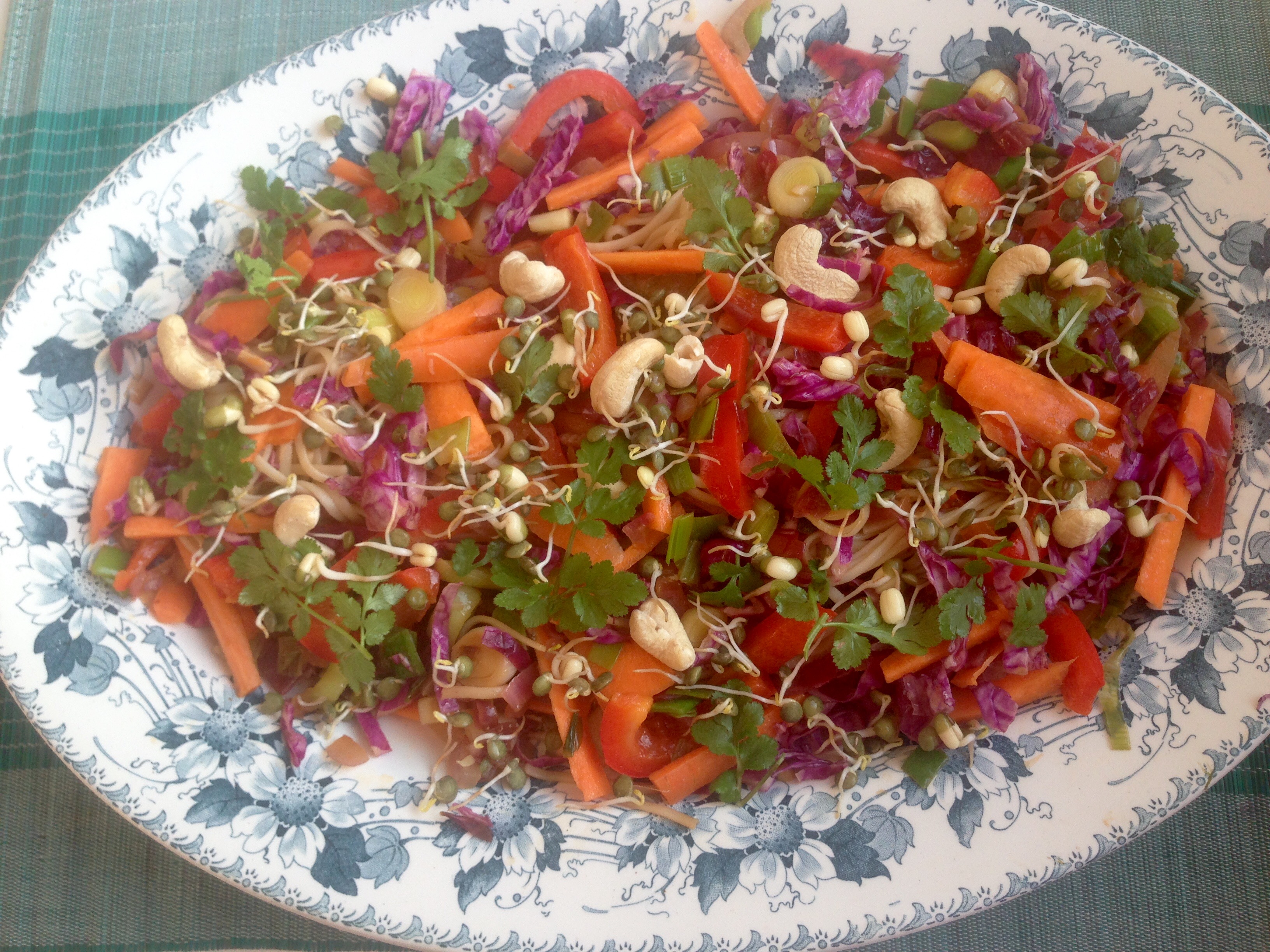 At Cuddly Carrot, we are colour addicts. We live in bright warm colourful houses and wear multi coloured clothes and our food is no different! Food without colour is just not worth eating, so we try and pack in as much colour and variety into our dishes as possible. This noodle salad is packed with bright hues of orange and red and purple as well as a brilliant combination of tastes to make you forget it's grey and dull outside! Keep this sunshine inside with this great lunch dish.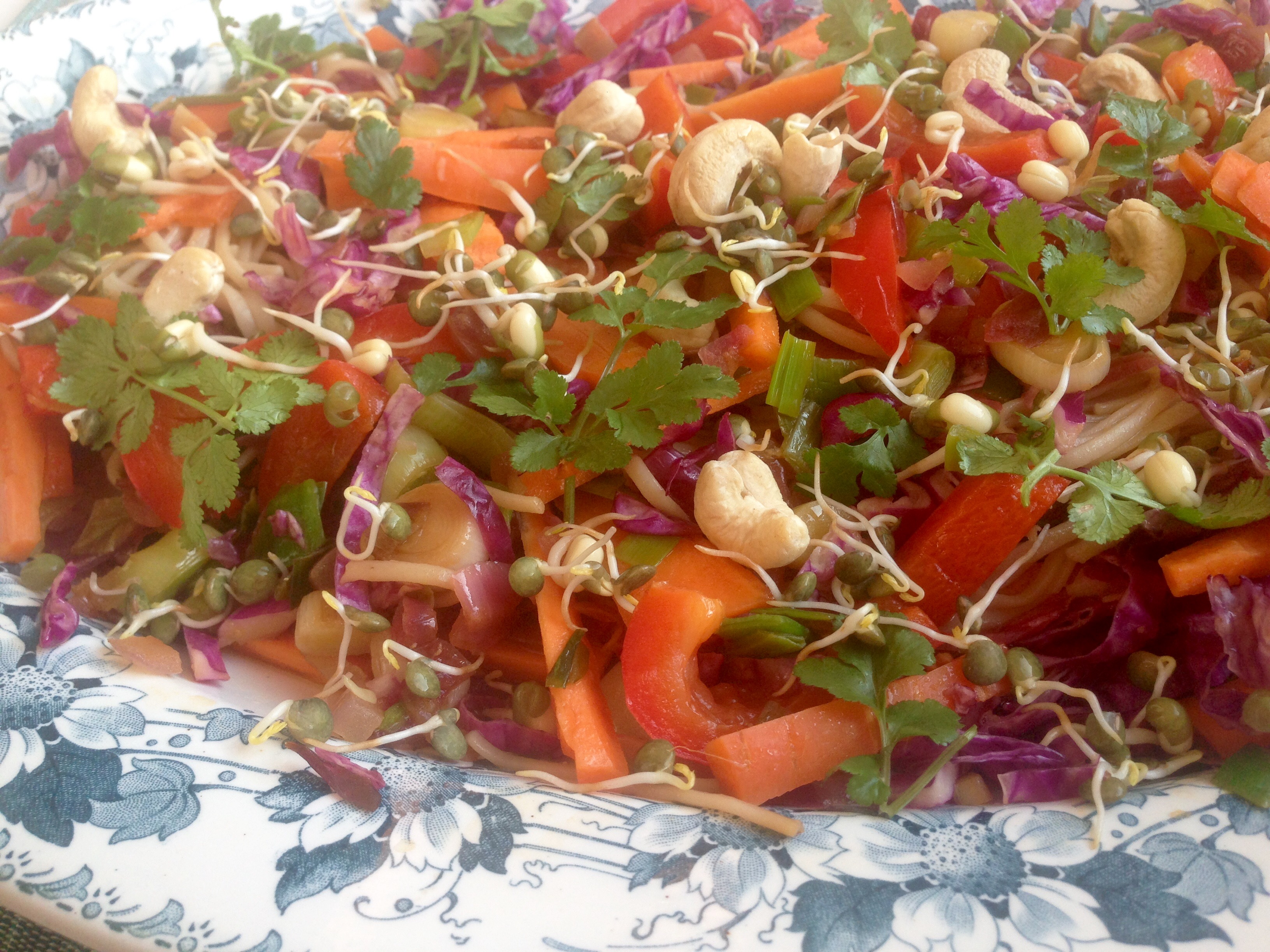 75 g noodles of your choice
2 -3 carrots, cut into slim batons
1/4 red cabbage, thinly sliced
1 red pepper, sliced
1 small red onion
2 small leeks or 1 large leek
1 handful cashew nuts
1 handful bean sprouts
some coriander to sprinkle
oil for frying
Dressing
1 tblsp ground nut oil
1 tblsp olive oil
2 tblsp tamari soy sauce
1 tblsp rice vinegar
1/2 tsp runny honey
juice of a lime
1 small medium hot chilli, finely chopped
1 small thumb of ginger, grated
pepper to taste
1. Cook the noodles according to their instructions and rinse cold water through them when cooked. Leave to one side
2. In a frying pan, fry the leeks, onion and pepper on a high heat for about 5 minutes until beginning to soften.
3. Combine all the ingredients together for the salad in the frying pan.
4. In a small bowl, whisk together the ingredients for the dressing and then toss over the salad. Serve on a large platter.