A cake inspired by seasonal Spanish ingredients that will bring a little sunshine to your afternoon tea table. Lovely, tangy and moist, and of course, quick to make, this is a nice one to share with some friends. The fruit brings a natural sweetness so you really don't need much extra, hence the small amount of agave syrup used here. We hope you like this!
200 g soft dried figs, chopped
95 g agave syrup
1 egg
90 ml rapeseed oil
100 g ground almonds
100 g gluten free self raising flour
25 g cocoa powder
1 1/2 tsp baking powder
100 g soya yoghurt
50 ml soya cream
50 ml almond milk
1 tsp vanilla extract
rind of an unwaxed orange or lemon, grated or very finely chopped
small handful flaked almonds to top
to drizzle….juice of 1 orange, juice of half a lemon and a tsp of honey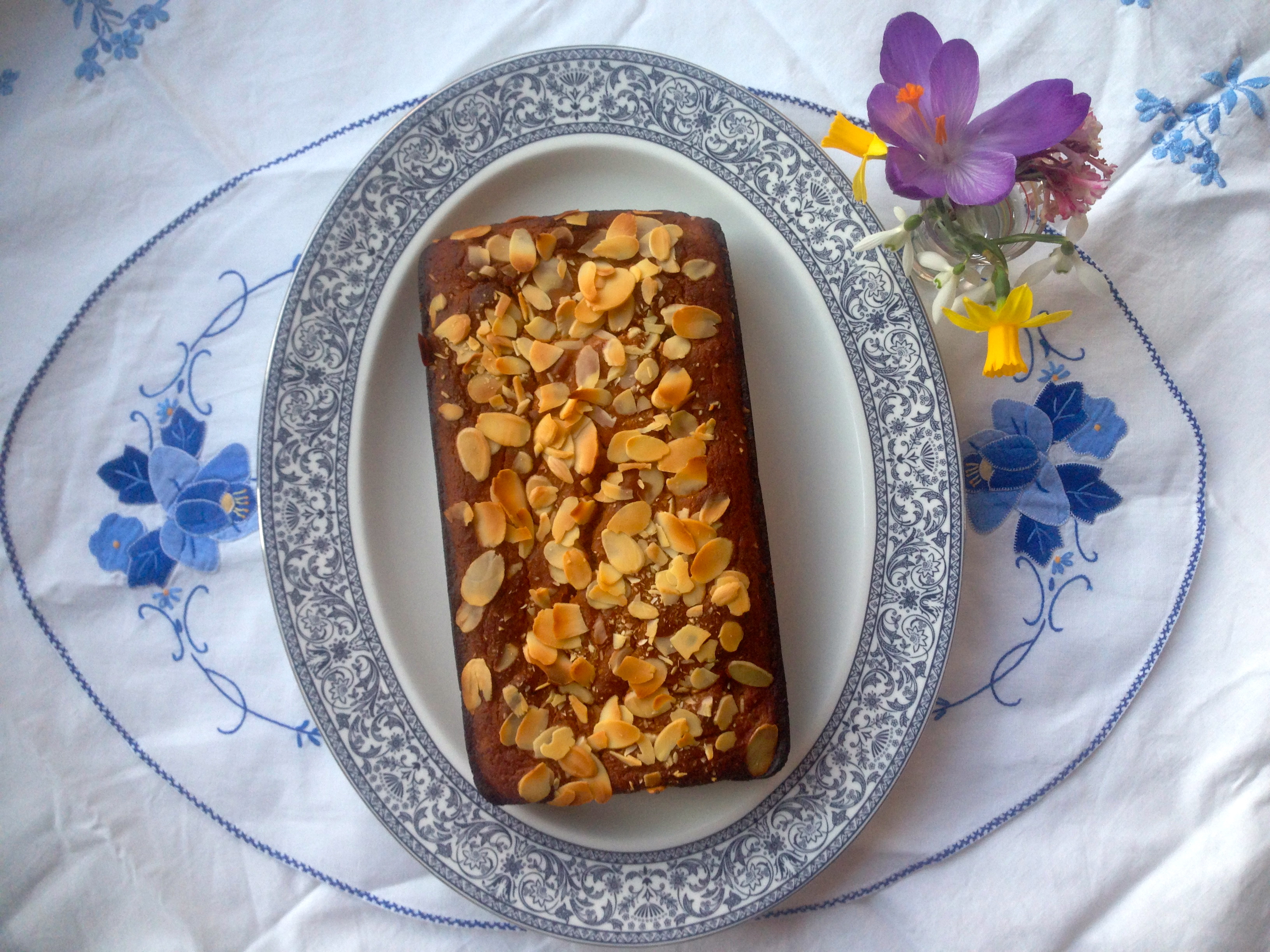 1. Preheat the oven to 180°c. Prepare a large loaf tin with baking parchment.
2. In a large bowl, combine the egg, oil, agave, vanilla, yoghurt, cream and milk. Whisk to combine.
3. Add the ground almonds, cocoa, flour and baking powder as well as the chopped figs and orange rind and stir all together.
4. Pour into the prepared tin and top with the flaked almonds before baking for 25 to 30 minutes until a skewer comes out clean.
5. Briefly heat the ingredients for the drizzle to dissolve the honey and pour over the cake whilst still warm. Allow to cool.