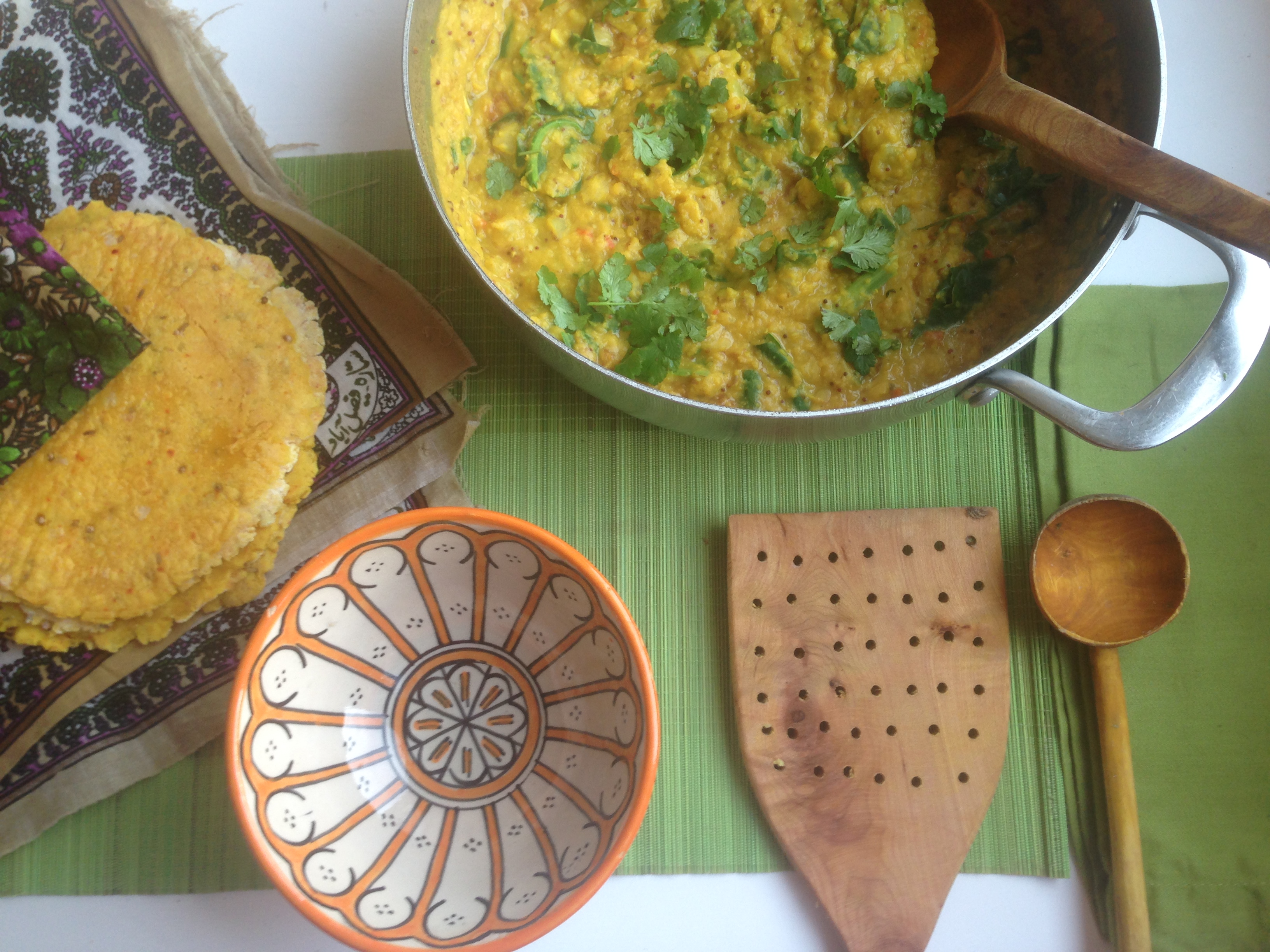 Brilliant served as a stand alone dish with rice or as part of a big Indian feast, this is healthy, quick and speedy dal. Once you've prepared the basic ingredients it really doesn't take long at all to make – perfect for a nutritious mid week meal with family or friends. This is really delicious with our potato roti recipe!
1 large onion chopped
3 garlic cloves chopped
1 tsp cumin seed
2 tsp coriander seed roughly ground
1 tsp black mustard seed
8 cardamom pods crushed, husk removed and ground
1 tsp turmeric
Thumb size piece of fresh ginger, grated
1 red chilli
200 g red lentils
1 tsp vegetable bouillon (optional)
50 g creamed coconut from a block
200 g spinach or finely shredded chard
Fresh coriander to serve
1. In a large heavy based pan, sauté the onion in a little oil until transparent and softened. Add the garlic, chilli and ginger along with all the spices and stir together for a few minutes, adding a little water towards the end.
2. Add the lentils and cover with hot water or stock made with the bouillon. Simmer for 15 – 20 mins until soft.
3. Meanwhile chop the creamed coconut and cover with boiling water to soften and add to the lentils along with the spinach leaves and simmer for a few more minutes until the spinach has wilted.
4. Check the seasoning and add salt especially if you've not used the bouillon and a little cayenne pepper if you'd like it hotter! Sprinkle with the fresh coriander
5. Serve with rice or roti, chutney and raita.